Improving Environmental Practices of Our Suppliers
Improving Environmental Practices of Our Suppliers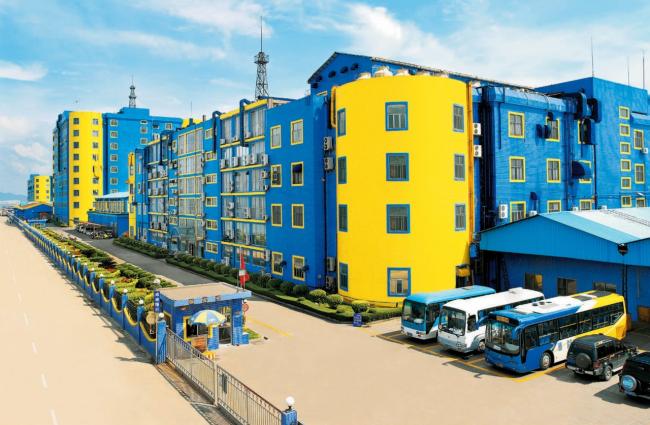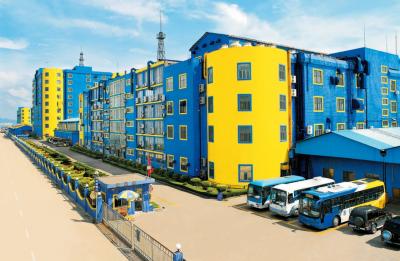 Monday, August 28, 2017 - 8:35am
Supply chain sustainability is nothing new to Hallmark. With a focus on suppliers' environmental practices that has a decades-long history, Hallmark's goal is to ensure supplier factories adhere to all local government environmental regulations, while guaranteeing suppliers' employees and their communities' that the environment is not harmed as a result of inappropriate production practices.
In 2016, Hallmark's suppliers made significant accomplishments in several areas:
Planted more than 350,000 trees
Reduced a factory's electricity consumption as much as 50 percent by replacing lighting with LED bulbs
Installed solar panels among nine suppliers
Replaced diesel boilers with natural gas or other environmentally friendly methods among 10 suppliers
Kristin Edie, Hallmark's operations and engineering director for procurement in Asia, explains throughout the supply chain, Hallmark has the opportunity to impact the environment in hundreds of areas where suppliers' factories operate.
"Hallmark Asia's supplier sustainability initiatives deliver on our corporate beliefs and values by ensuring we are caring and responsible corporate citizens in all the communities globally where our supply chain operates," she says.
In the past five years, these efforts have included working with key suppliers on specific environmental initiatives, such as Hallmark's education and training seminars on energy saving and carbon emission reduction in Hong Kong.
Nearly 30 Hallmark and Crayola strategic and core suppliers sent approximately 70 participants to the seminars. Hallmark and its partner SGS — the world's leading inspection, verification and certification company — discussed topics such as global climate change and China's policies and actions for addressing climate change. Hallmark and SGS also shared ideas and suggestions for carbon reduction and saving energy.
"Our mission is to provide our suppliers the opportunity to share best practices with one another while learning from industry experts about ways to calculate and reduce their carbon footprint," explains Steven Campbell, product integrity manager for Hallmark. "Small changes can make a huge impact. For every environmental initiative we start — big or small — we are contributing to a better tomorrow."
Learn more about Hallmark's Corporate Citizenship intiatives here.
More From Hallmark Corporation
Tuesday, July 28, 2020 - 8:00am
Monday, June 1, 2020 - 8:20am
Thursday, May 28, 2020 - 1:30pm