How One Former Journalist Is Fostering Community for Minority Entrepreneurs
How One Former Journalist Is Fostering Community for Minority Entrepreneurs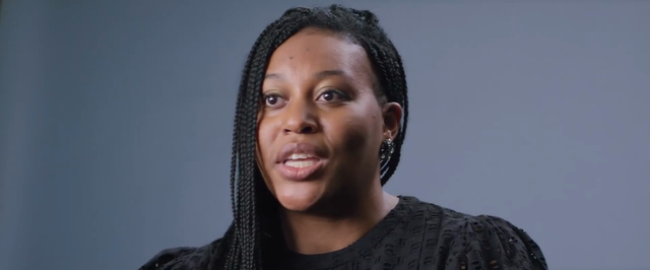 tweet me:
Watch: This is Christina's story: "My ultimate goal, my motivation with Create Campaign... I also want to see generational wealth built up, particularly among Black households," @KochIndustries / https://bit.ly/2Y5W3hS
Monday, February 15, 2021 - 10:40am
Since the day two Wichita Eagle reporters visited Christina Long's middle school class, she knew what she envisioned for her own future. For the Wichita, Kansas, native, an invitation to tour the newspaper's bustling newsroom only cemented it. "Seeing all the activity between reporters, listening to the police scanner, all of the busyness — I knew that's where I wanted to be," said Christina, now president and CEO of Create Campaign, an organization that brings guidance, support and resources to entrepreneurs in Wichita's underserved minority communities.
Christina Long didn't just have a dream of entrepreneurship for herself, she wanted to help build a community for other entrepreneurs to flourish in Wichita. Turning her passion into a career, she founded the Create Campaign to give minority entrepreneurs access to resources that might otherwise be out of reach.
Read more: koch.news/ChristinaLong
More From Koch Industries
Wednesday, April 14, 2021 - 2:30pm
Wednesday, February 17, 2021 - 9:45am
Wednesday, January 6, 2021 - 12:30pm