How Companies Can Make a BIG Impact This Charitable Season
How Companies Can Make a BIG Impact This Charitable Season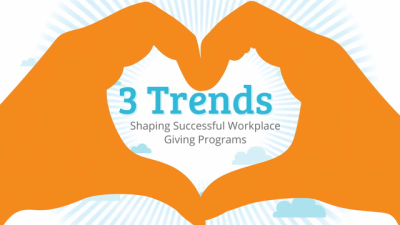 tweet me:
INFOGRAPHIC: @benevity data + the 3 biggest #CSR trends! Doing good sure looks different in 2018. #CharitableSeason #ForGoodnessSake http://bit.ly/2IwCM0e
Tuesday, October 2, 2018 - 6:30pm
More companies are taking an employee-centric approach to their CSR programs with three key social impact trends in mind that help engage more people, maximize their impact and foster compelling, purpose-driven workplace cultures. 
Check out our infographic to find out what these three trends are and how you can leverage them to do even more good this charitable season and beyond.
More From Benevity
Tuesday, April 20, 2021 - 9:00am
Tuesday, March 23, 2021 - 8:25am
Wednesday, March 10, 2021 - 8:15am