Helping Dads Helps Families
Helping Dads Helps Families
Nestlé's Parent Support Policy empowers male employees and benefits entire families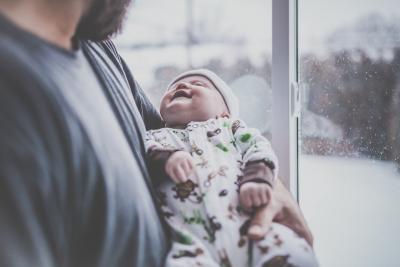 tweet me:
.@NestleUSA's Parent Support Policy empowers male employees and benefits entire families http://bit.ly/2tX3zyS
Monday, August 7, 2017 - 8:45am
With four grown children and fifth child approaching her teenage years, Shawn found himself last year in an unexpected role for a man his age: The primary caretaker of a newborn child.
A 20-year Nestlé veteran, Shawn and his wife stepped back up to the parenting plate when one of their adult children faced unexpected issues days after giving birth. Utilizing Nestlé's Parent Support Policy, Shawn took 10 weeks of paid family leave to care for his new grandson, Kaiden.
"If the Parent Support Policy hadn't been available, I don't know what we would have done," says Shawn. "Kaiden would have had to enter foster care, or one of us would have had to quit our jobs."
More From Nestlé
Friday, March 27, 2020 - 8:05am
Thursday, March 26, 2020 - 1:10pm
Thursday, March 5, 2020 - 10:20am