Havas PR With MilliporeSigma: Curiosity Cube Sparks Scientific Curiosity Across the United States
Primary tabs
Havas PR With MilliporeSigma: Curiosity Cube Sparks Scientific Curiosity Across the United States
2018 CSR Winner for Community Affairs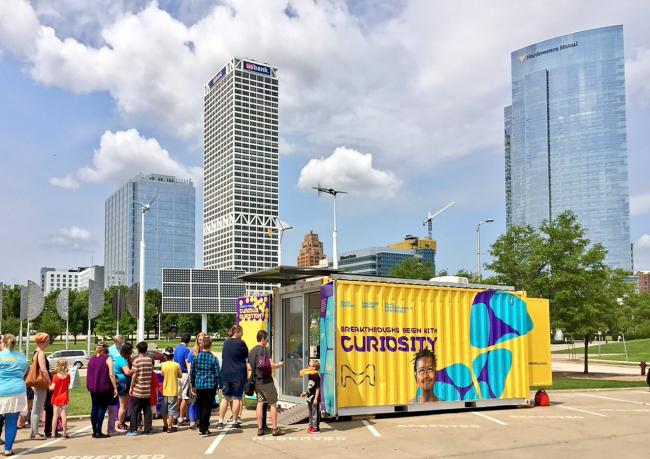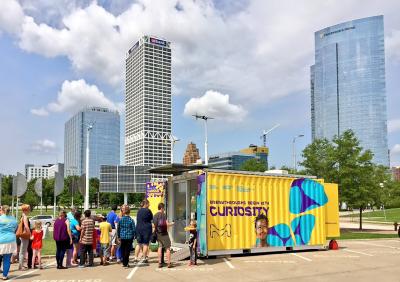 tweet me:
#PRNews awarded @MilliporeSigma and @HavasPRUS first place in Community Affairs for the #CuriosityCube program at the 2018 #CSR Awards. Find out more: http://bit.ly/2G0QWF1
Thursday, March 22, 2018 - 9:10am
Havas PR created a comprehensive media relations strategy focused on generating buzz around each market the Curiosity Cube visits and highlighting its purpose in igniting scientific passion. 
 
The Curiosity Cube is a retrofitted shipping container that has been transformed into a mobile science lab. Knowing how important it is for all students to have access to science education, MilliporeSigma brings its Curiosity Labs program and the Curiosity Cube to students in underserved school districts.
 
In fact, within the past year, more than 43,000 students around the world took part in a Curiosity Labs lesson.
 
Key elements of the Havas strategy included tapping local influencers/KOLs to drive awareness of the Curiosity Cube. The team invited influencers who are parent bloggers to attend Curiosity Cube events and write about their experience. They also targeted those whose content focuses on education, STEM, general parenting and/or things to do in their city. Additionally, influencers who are prominent in the education space were encouraged to attend and share their experience via social media. 
 
The team also coordinated with an influencer-marketing firm for two influencers, who were compensated to write one blog post and six social media posts. Havas then decided to identify influencers using HyPR—an influencer search directory. Utilizing this platform enabled them to secure organic coverage from influencers on both blogs and social media. 
 
The PR team also conducted media outreach to local outlets. Those local media outreach efforts focused on daily newspapers, community newspapers, TV stations, radio stations, parenting/family magazines and city magazines and/or news sites. Through this outreach, journalists who focus on education, science, community engagement or parenting were targeted. The team also amplified earned coverage. To maximize the coverage secured, they amplified articles through MilliporeSigma's 3BL channel—a news distribution platform focused on CR topics. Additionally, the team drafted social media posts for the company to share across its platforms and drive traffic to this coverage.
Honorable Mentions:
· AkzoNobel Human Cities Initiative North America 
· The Great Pantry Makeover: 60 Pantries for 60 Years - Food Lion 
· Hacking Human Behavior - MetLife Inc.
· Honeywell Educators at Space Academy - Honeywell Hometown Solutions 
· Read to Succeed - KPMG 
· Teva Pharmaceuticals - Teva Tov 
· WWE 
· Walgreens Combats Opioid Abuse Epidemic
More From MilliporeSigma
Wednesday, June 19, 2019 - 10:15am
Friday, June 14, 2019 - 9:10am
Wednesday, June 12, 2019 - 9:10am