HPE Named One of Nation's Most Community-Minded Companies
HPE Named One of Nation's Most Community-Minded Companies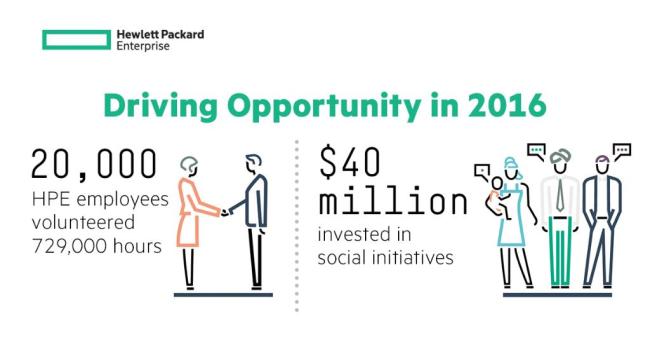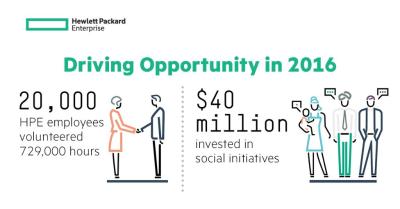 tweet me:
.@HPE Named One of Nation's Most Community-Minded Companies http://bit.ly/2tNfs9O @HPE_LivingProg @TheCivic50 #EmployeeEngagement
Tuesday, August 29, 2017 - 7:55am
For the fifth consecutive year, HPE has been named one of the most community-minded companies in the US by the Civic 50. In 2016, 20,000 HPE employees volunteered 729,000 hours. HPE also invested $40 million in social initiatives.
More From Hewlett Packard Enterprise (HPE)
Tuesday, April 20, 2021 - 10:00am
Tuesday, April 13, 2021 - 10:00am
Tuesday, March 9, 2021 - 12:00pm
Videos from Hewlett Packard Enterprise (HPE)