George Monbiot: Altruism For An Age Of Crisis
George Monbiot: Altruism For An Age Of Crisis
tweet me:
This wk's @SeaChangeRadio - author/journalist @GeorgeMonbiot discuss his new book w/host @SweetAl http://www.cchange.net/2017/10/10/monbiot/
Multimedia from this Release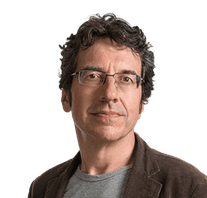 Tuesday, October 10, 2017 - 7:30pm
When you think of the values emblematic of politics in the Occident, does the term "altruism" come to mind? Probably not lately. Our guest today on Sea Change Radio believes that a participatory culture with altruism at its core will be key to digging ourselves out of the mess that is our current political climate. This week we are speaking with one of the world's leading environmental voices, George Monbiot. Acclaimed author, journalist, and activist, Monbiot talks to host Alex Wise about his latest book, "Out Of The Wreckage: A New Politics In The Age Of Crisis." He discusses what he sees as lessons from the 2016 U.S. presidential election, why a growth-orientation on both right and left are incompatible with sustainability, and how we can infuse more altruism into our culture and politics.
More From Sea Change Radio
Monday, March 29, 2021 - 2:05pm
Wednesday, March 10, 2021 - 1:15pm
Wednesday, February 24, 2021 - 11:30am