General Motors Recognized for Exceptional Freight Performance
General Motors Recognized for Exceptional Freight Performance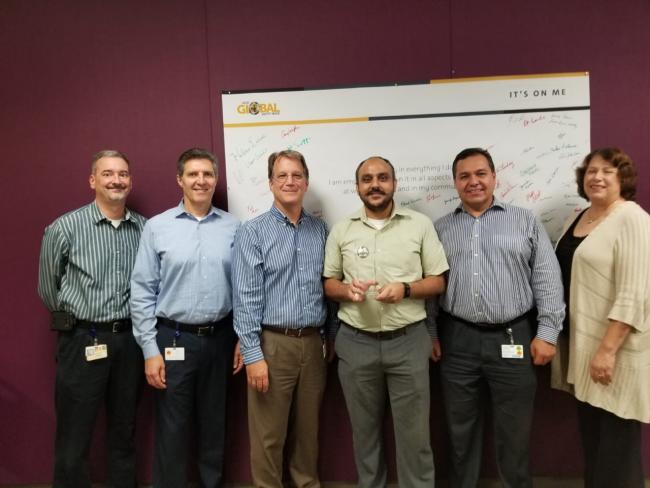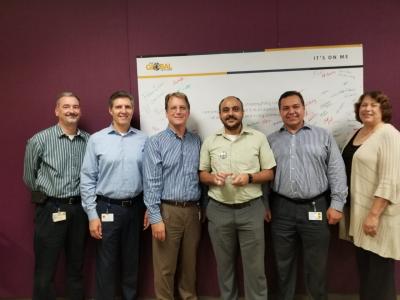 tweet me:
.@GM awarded #Smartway partner award for supply chain environmental and energy efficiency https://bit.ly/2OUB3aJ
Thursday, October 11, 2018 - 2:20pm
General Motors North America was recently awarded the 2018 SmartWay Excellence Award, the Environmental Protection Agency's (EPA) highest honor for leadership in freight performance. The award recognizes the top two percent of SmartWay Partners with superior environmental performance. This year, GM is the only original equipment manufacturer (OEM) represented on the list.
"Driving efficient supply chain logistics is not only important to the environment, but also good for business," said Vijay Bharadwaj, manager of global logistics engineering and strategic solutions for GM. "As an industry, we need to constantly look for synergies that allow us to improve efficiency across our individual supply chains and optimize our freight logistics."
A key part of our holistic approach to minimizing our impact is identifying the right partners to help us move closer to our vision of a world with zero emissions. Our partnership with the EPA SmartWay is a great example of this. Since 2013, we've worked with the organization to find ways to cut emissions from our freight shippers and carriers, ultimately reducing our carbon footprint. Between 2015 and 2017, we have saved more than 224,600 tons of carbon emissions – the equivalent of growing 5.8 million trees for 10 years – through our efforts.
Here are some of the ways we're working to improve the efficiency of our transportation and logistics operations:
Collecting data to reduce emissions: We launched our frequency project three years ago with the intention of collecting data from our shipping activities to maximize efficiency. Today, we track shipping activity, including the carriers we use to ship freight, the number of miles traveled, and the freight weight. Combining this information with carrier data, including equipment and service type, allows us to develop plans to further reduce carbon emissions. We have used this data to reduce the number of trucks that are in our network which leads to a reduction in miles, congestion and emissions.
Turning off trucks: We work with our manufacturing plants to make sure everything runs as efficiently as possible. When a truck arrives at one of our facilities, instead of keeping them running, we have a process in place to ask carriers to turn off the trucks and hand over their keys. This process of making sure trucks are not running idly every time they arrive at a GM facility helps reduce our environmental impact.
Engaging the industry: We are committed to localizing our supply chain and sharing best practices. We do so through forums, such as Suppliers' Partnership for the Environment, the Automotive Industry Action Group and the EPA ENERGY STAR® program. We see industry collaboration as crucial to reducing emissions and congestion. By working together, we can help identify areas of improvement, reduce miles driven and increase overall efficiency within the industry.
We'll continue to improve in this space and advance our leadership in freight performance by focusing on energy efficiency and leveraging our innovative mindset across our facilities and supply chain. We hope to make improvements by working with suppliers that are closer in proximity to our operations and leveraging technology to drive efficiencies.
To learn more about the SmartWay awards, click here. For more information about our supply chain and sustainability efforts, click here.
More From General Motors
Monday, January 25, 2021 - 11:00am
Thursday, December 17, 2020 - 1:00pm
Wednesday, November 18, 2020 - 2:45pm