A Fuzzy Fix: How 'Social Toys' Can Help Kids Battle Illness and Anxiety
A Fuzzy Fix: How 'Social Toys' Can Help Kids Battle Illness and Anxiety
From a duck with a chemo port to a diabetic bear, an innovative startup is helping kids cope with their condition and understand their care.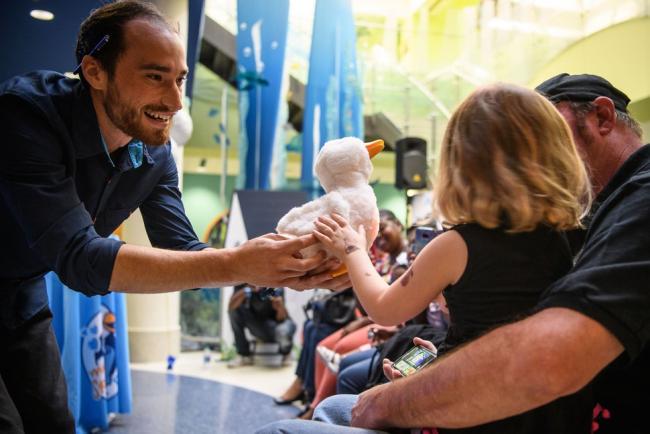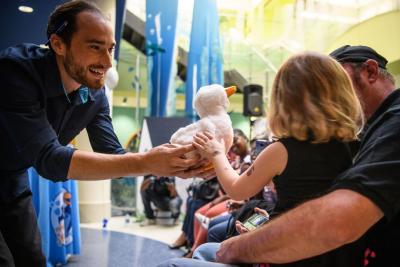 tweet me:
Creator of @Aflac's My Special Duck, @Sproutel's Aaron Horowitz, gives further insight on how valuable the social robots can be for young children facing cancer and anxiety. https://bit.ly/3u3T7Rp
Friday, March 5, 2021 - 11:00am
"We want to create technology with empathy, which can help people who are experiencing really difficult health challenges lead more delightful, joyful lives," Horowitz says. "We see Sproutel as a small but mighty change agent."
Social robots aren't new: For years, kids and adults have befriended dinosaurs, dogs, knights and humanoids with smart features and lifelike movements. Bringing these robots into medicine has real limitations, as they can't cure cancer or take the sting out of an injection – yet.
But experts say these types of tools are playing an increasingly valuable role in pediatric health care. And Sproutel, a nine-person startup headquartered in Providence, Rhode Island, is explicitly focused on child-centered research and improving health outcomes. Jerry the Bear, for example – who comes with an app-based insulin pump and continuous glucose monitoring sensor – helps kids learn about rotating injection points on their body and counting carbs to manage their blood sugar.
"After a child is diagnosed with diabetes, they have to get injections, and there's a lot of anxiety about that," says Dr. Risa Wolf, a pediatric endocrinologist at Johns Hopkins Children's Center and medical director of Camp Charm City Diabetes in Baltimore, a kids camp that will be held virtually this summer. "The stuffed animal allows them to practice, and it also serves as a distractor. When the child gets a shot, the bear also gets a shot and has its blood sugar checked."