FedEx to Receive Corporate Visionary Award From USHLI at 38th National Conference
FedEx to Receive Corporate Visionary Award From USHLI at 38th National Conference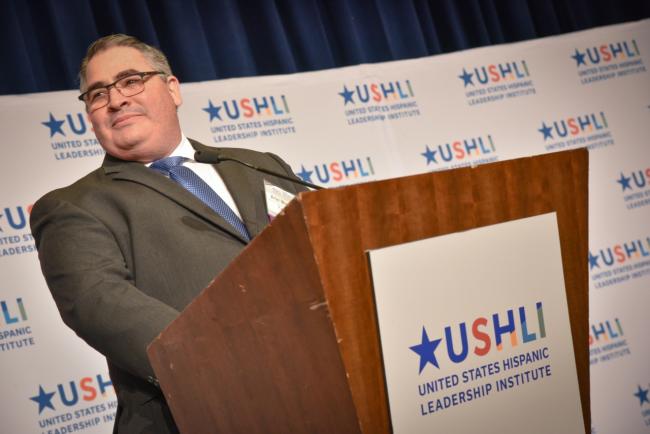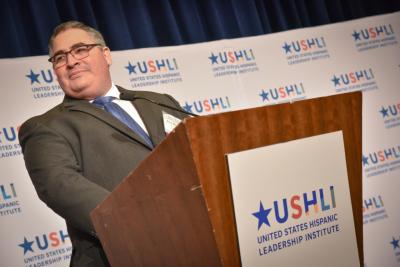 tweet me:
At @TheUSHLI's 38th National Conference @FedEx will receive the Corporate Visionary Award, recognizing their outstanding commitment to #DiversityandInclusion. http://bit.ly/321eCVo
Wednesday, February 19, 2020 - 9:00am
February 19, 2020 /3BL Media/ - USHLI is pleased to announce that FedEx will receive the CORPORATE VISIONARY AWARD at our 38th National Conference, which will be held February 20-23, 2020. The award will be presented at the Sheraton Grand Chicago, 301 E. North Water Street, at 7:00pm, Saturday, February 22 during our Hispanic Legends Award Dinner. 
This prestigious award is being presented to FedEx because of its extraordinary commitment to Diversity and Inclusion. At FedEx, over 50% of its U.S. workforce and 35.5% of its management team are minorities. Almost 25% of its diverse supplier spend went to minority-owned and women-owned businesses in 2018. It's generally accepted that Diversity and Inclusion is smart business practice. At FedEx, it's simply "the right thing to do."  
Dr. Juan Andrade, USHLI President, said "We are exceedingly pleased to have this opportunity to showcase FedEx's strong commitment to Diversity and Inclusion. Most corporations only talk the talk, if they say anything at all, about the importance of Diversity and Inclusion. FedEx does much more than talk the talk, but walks the walk as well. We are proud to honor FedEx with our Corporate Visionary Award and join the legion of organizations paying tribute to this corporation that is setting the standard for commitment to Diversity and Inclusion – for the right reason."
More From FedEx Corporation
Monday, April 12, 2021 - 11:15am
Friday, April 9, 2021 - 10:50am
Friday, March 26, 2021 - 10:45am
Videos from FedEx Corporation