Eye on Innovation Award Recognizes Creative Use of Technology
Eye on Innovation Award Recognizes Creative Use of Technology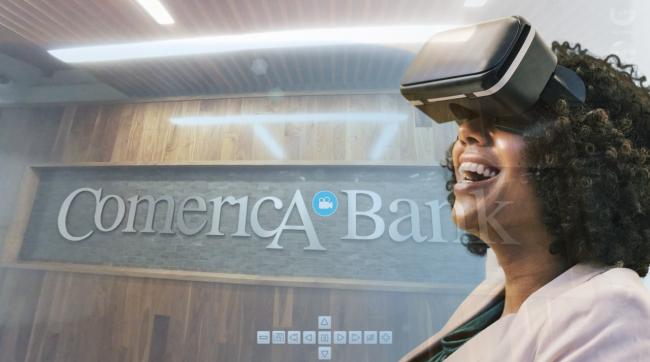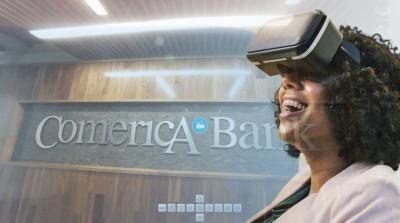 tweet me:
.@ComericaBank's #VR training for employees earned them a finalist spot for @Gartner_inc's Eye on Innovation Award http://bit.ly/2MgVlKR
Wednesday, October 30, 2019 - 10:30am
Earlier this year, Comerica was selected as a finalist for Gartner's prestigious Eye on Innovation Award for use of Virtual Reality technology in Financial Services. The Eye on Innovation Award recognizes the innovative use of technology and highlights best-in-class industry initiatives as vital catalysts for institutions becoming digital businesses. In recognition of this exciting and important work across the industry, the annual awards were presented to executive honorees at the Gartner Symposia. To achieve this recognition, Comerica Retail Operations, Learning and Development, and Innovation teams partnered to conduct a Virtual Reality training session using simulated engagement with "customers" in Retail Bank scenarios (Consumer Lending, Credit Card Knowledge and Digital Offerings). Colleagues interacted with emotive avatars controlled by human actors with voice modulation capabilities. The teams used simulations of situations requiring authenticity and presence, and learners interacted with the avatars in fully immersive VR or via their camera-enabled computer.
In essence, Virtual Reality connects and engages participants at deeper and more meaningful levels, helps colleagues improve their productivity and performance, and creates entirely new ways for people to experience the world around them.
Virtual Reality Training Advantages:
• Immersive training simultaneously engages emotional and cognitive processes

• Targeted scenarios focus on specific objectives, and isolate critical challenges

• Iterative practice solidifies skill through spaced repetition

• Immediate feedback allows learner to adjust effort and performance based on results

• Learners can practice skills with confidence, knowing the encounter is simulated
Check out Comerica's Corporate Responsilbity Report for additional information on the latest technological advancements.