Employee Spotlight: Bill Hamilton
Employee Spotlight: Bill Hamilton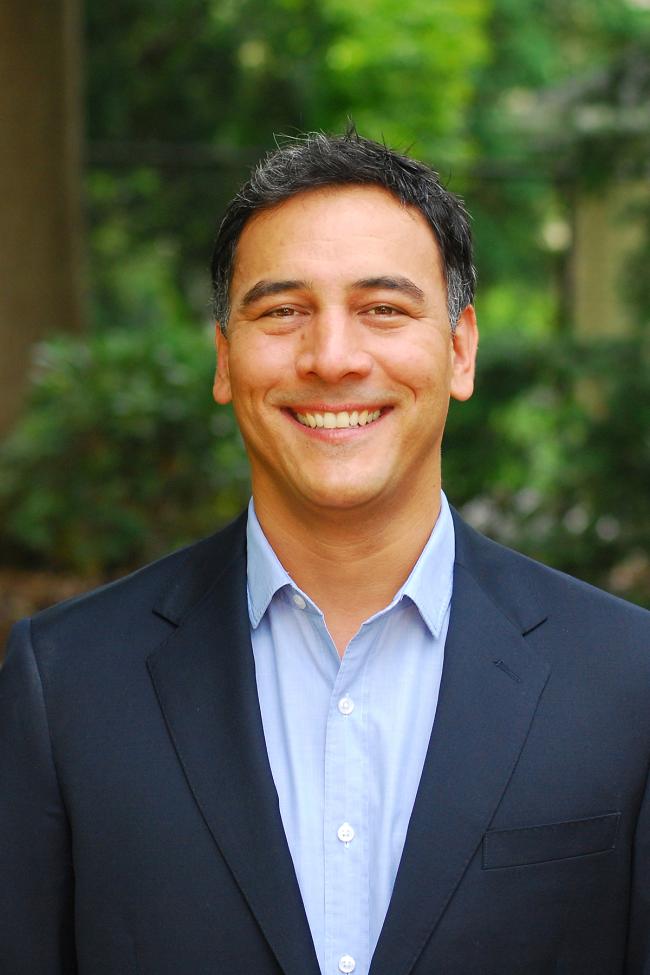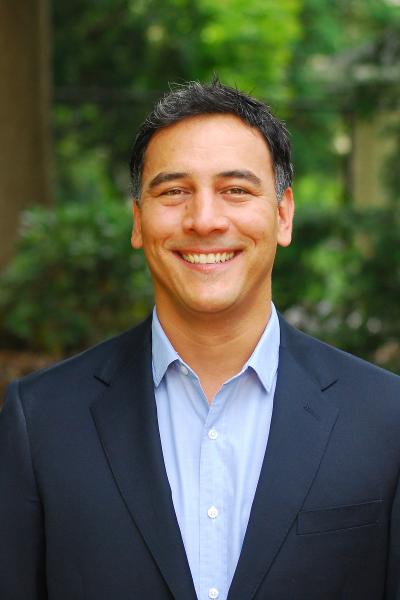 tweet me:
Meet Bill Hamilton, strategic programs business partner, sustainability and social business innovation (SSBI) at @MilliporeSigma. Check out how he's supporting communications for the company's SSBI initiatives in MilliporeSigma's Employee Spotlight: https://bit.ly/3f7p6eB
Thursday, April 1, 2021 - 10:25am
MilliporeSigma Employee Spotlight: Bill Hamilton
As part of our employee spotlight series, we're sitting down with William (Bill) Hamilton, strategic programs business partner, sustainability and social business innovation (SSBI) at MilliporeSigma, to learn more about how he's supporting communications for the company's SSBI initiatives.
1. How did you get your start with MilliporeSigma?
It's a great question, and the short answer is one of those "right place at the right time" stories. I spent nearly 20 years working as a science teacher, and one of my favorite aspects of teaching was cultivating a meaningful partnership with students and their families. After so many years of doing work I loved, I started to feel in need of a change. While walking out of a local coffee shop one day, I ran into a parent of one of my students, who was there for a meeting with some of his colleagues. He was kind enough to introduce me to his partners, which resulted in some conversation and an exchange of contact info. Things organically moved from there, and resulted in me starting as an external employee for a little over a year before moving into a full-time role in September 2020.
2. Tell us about your background (where you grew up, went to school, your family, etc.).
I'm originally from Silver Spring, Maryland — just outside of Washington, D.C. — where I grew up with my mom, dad and younger sister. I have not lived there since going away to Colgate University for my bachelor's degree in environmental geography. Colgate is located in a beautiful part of rural New York, and while there, I got involved in the Outdoor Education program. Between my academic focus and my work leading trips for the program, I found myself well on a path devoted to ecology, science education and environmental studies. Since then, I've moved quite a bit and lived in many beautiful places, ranging from Teton County, Wyoming to Vermont, and settled in the Boston area for a teaching job in 2011. I now live in Newton, Massachusetts with my 8-year-old son and our puppy, Ruby.
3. Explain your role at MilliporeSigma.
My formal title is strategic business partner for sustainability and social business innovation, which I think makes my role sound more complex than it is. I'm relatively new, having started in mid-September. To this point, my primary responsibilities consist of helping to oversee and execute our team's communications plan and promote our various sustainability initiatives. I also support the work of our SMASH Packaging program, which is our platform for driving change with creative and innovative packaging solutions. 
4. How have you applied your experience in science education to your work at MilliporeSigma?
In getting started with MilliporeSigma's communications team, I was surprised to learn that my science background was a unique asset that others who had come from more formal communications backgrounds did not possess. I've definitely found that it's helpful to have language and expertise with picking apart the more technical aspects of what we do at MilliporeSigma, especially since one of my primary responsibilities is to promote stories about our work in terms that everyone, regardless of their position or department, can comprehend. In that sense, the work feels similar to teaching, but with an entirely different audience.
5. What is one lesson you have learned while working in corporate responsibility?
Admittedly, there have been so many that it's hard to identify just one. I'd say the most obvious comes from the transition of teaching in a school of 350 students to working for a global company with over 22,000 employees. The scale of the work is entirely different and, as a result, the process of how work gets done can sometimes feel a bit foreign. With regard to my role, I'd say that I'm in the midst of a learning intensive in communications as a field, and I'm learning about the process and products for success.
6. What is the most rewarding part of your job; what makes it all worthwhile?
Truthfully, I feel like I'm so deep in the learning process that it's challenging for me to isolate one specific component that feels rewarding. With that said, I'd say I'm most grateful for the opportunity to learn and experience all of the feelings that come with that process. In a short time, the newness of things can move from uncomfortable to exhilarating and from confusing to enlightening. For me, those are indicators of discovery that I always tried to encourage my students to embrace.
7. What do you like to do outside of the office?
I love seeing my 8-year-old son grow as he navigates the world around him. It's been such a strange and difficult time, and I'm so impressed with the poise with which he has adjusted. That's not to say things have not been hard at times, but all in all, he's taken things in stride. I also love to cook, and pre-pandemic, I was a part-time musician in a bluegrass band. My primary instrument is the mandolin and I also play some guitar and fiddle.
8. How do you envision the future of sustainability, and how does MilliporeSigma fit into this vision?
Since starting in the world of outdoor education, I have felt that sustainability is less about choice and more about necessity and moral responsibility. However, I also recognize that we cannot realistically operate in a space of "Do as I say and do." Instead, we need to thoughtfully develop partnerships and create educational and innovative platforms that help drive things forward in a way that incentivizes and rewards sustainable practices. I feel that within the life science industry, MilliporeSigma is doing just that, and I'm excited to be part of an organization that's committed to finding ways to think differently.
9. What has been your biggest accomplishment and why?
The thing I miss the most about teaching is the relationship building that comes with working with students each day. While I'm confident that the pandemic has disrupted the work experience we had before, I also believe that the corporate experience, especially on a global scale, is inherently different. With that said, one of my most memorable accomplishments recently occurred while helping a vendor navigate some difficulty with a sustainability survey we asked them to submit. I could tell the vendor was carrying some frustration and confusion about the ask, and I found that by acknowledging their experience and offering ways to help problem-solve, things de-escalated and we worked toward a common solution. That felt like a nice win.
10. What is your top remote working tip?
I'm a firm believer that good coffee is essential. I buy locally roasted whole beans and only grind them when I'm ready to brew. I only use a burr grinder and will not abide a blade grinder. I've also come to believe that preheating the mug with hot water is a game-changing step.
More From MilliporeSigma
Wednesday, April 28, 2021 - 10:35am
Friday, April 23, 2021 - 9:00am
Thursday, April 22, 2021 - 5:30pm