Employee Recognition and Post-Workplace Giving Campaign Follow Up
Employee Recognition and Post-Workplace Giving Campaign Follow Up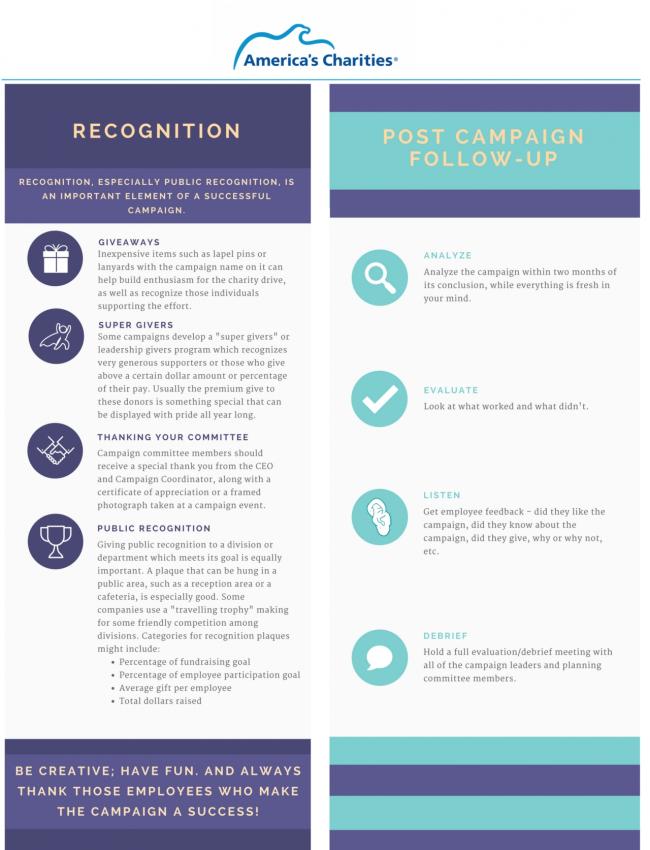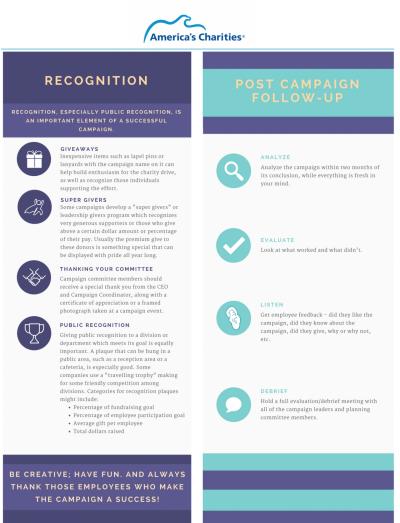 tweet me:
.@AmerCharities: Employee Recognition and Post #WorkplaceGiving Campaign Follow Up http://impact.ac/2yM274W #EmployeeEngagement
Tuesday, November 14, 2017 - 11:30am
As the year comes to an end, you are likely wrapping-up your employee giving program activities. But what exactly does wrapping up your program entail? How you wrap-up 2017 can have a big impact on your success in 2018. Here are some tips and things to consider as you close out your 2017 program. 
More From America's Charities
Monday, April 19, 2021 - 11:55am
Monday, April 19, 2021 - 10:15am
Tuesday, April 13, 2021 - 12:30pm