CyberGrants Celebrates 20th Anniversary
CyberGrants Celebrates 20th Anniversary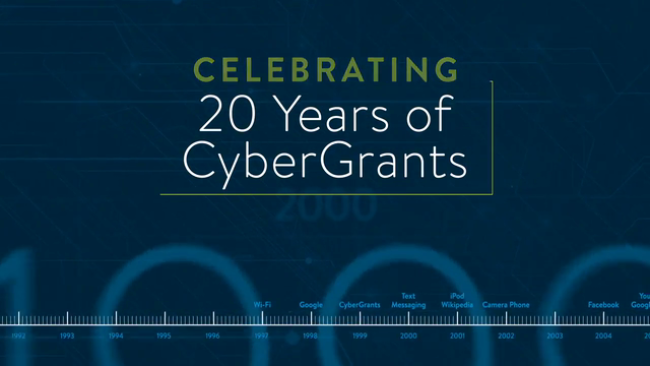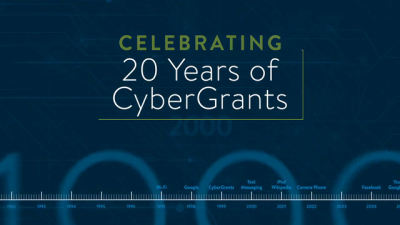 tweet me:
.@CyberGrants Celebrates 20th Anniversary https://bit.ly/2xkq2s8
Tuesday, September 10, 2019 - 2:00pm
Since 1999, CyberGrants has delivered fully-hosted, web-based solutions to the most respected companies and foundations in the world. We help large, globally invested organizations quickly activate their charitable causes to realize strategic, measureable outcomes. More than half of the Fortune 100 companies and 18 of the 25 largest corporate foundations are CyberGrants clients. No one has more demonstrated expertise helping large organizations, with complex CSR programs, and achieve Agile Social Impact, than CyberGrants.
More From CyberGrants
Wednesday, September 16, 2020 - 1:45pm
Tuesday, September 15, 2020 - 10:40am
Tuesday, September 8, 2020 - 1:00pm