Curiosity Cube Educates and Entertains Students
Curiosity Cube Educates and Entertains Students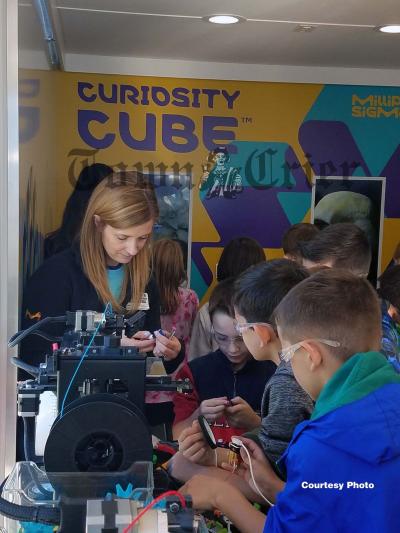 tweet me:
.@MilliporeSigma is showing students how fun #science is w/ the #CuriosityCube. Learn more on @editortowncrier: http://bit.ly/2zlHjyd
Tuesday, November 14, 2017 - 9:45am
Last week, 150 fourth graders at North Intermediate Middle School experienced a unique way to learn about science when the Curiosity Cube visited their school. The Curio­sity Cube is a mobile technology and science lab sponsored by Millipore Sigma, a global life science company with offices in the local area. Millipore Sigma uses the lab in an effort to spark student interest in science, technology, engineering and math (STEM).
Rebecca Dowd, Millipore Sigma Curiosity Cube Coor­din­ator, directed the day's events along with other volunteers from her company.
Read the full article at Wilmington Town Crier
More From MilliporeSigma
Friday, April 16, 2021 - 12:00pm
Wednesday, April 14, 2021 - 8:35am
Tuesday, April 6, 2021 - 11:05am