From Cows to Connections: Principal Draws Inspiration from Student Sketches
From Cows to Connections: Principal Draws Inspiration from Student Sketches
by Victoria Glazar, Verizon Corporate Social Responsibility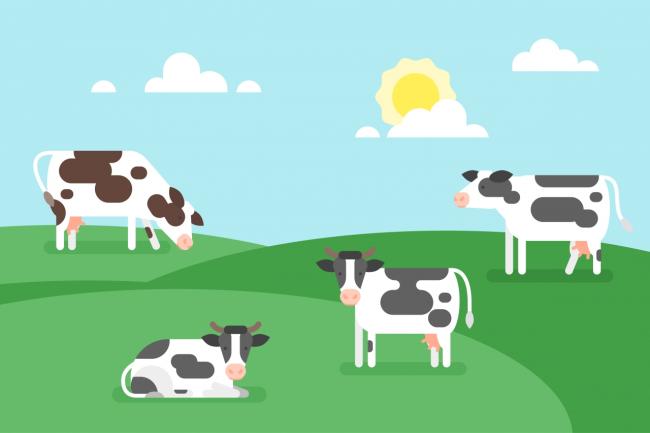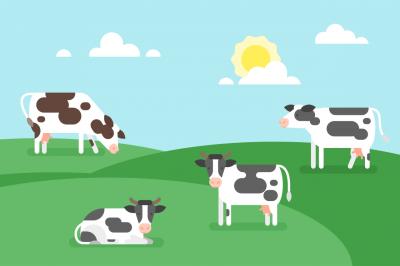 tweet me:
Recently featured in a @BUILDseriesNYC conversation with @RoseStuckeyKirk, innovative principal @KevinBolesFDR explains his surprising inspiration http://bit.ly/2N4jQaB #VerizonInnovativeLearning
Tuesday, August 21, 2018 - 3:35pm
Almost 20 years ago, Kevin Boles took his seventh graders on a field trip from Bristol Township, PA, to Harrisburg. A novice public school teacher full of enthusiasm, he envisioned students coming back with lasting memories of the "priceless architectural and artistic treasure" of the State Capitol building, as well as meaningful experiences with civics and history. 
But, the day after the trip, when students drew recollections of what they learned, their pictures were eye opening.
"I really was expecting sketches of the Capitol Dome or the Holocaust Monument or the Mini Statue of Liberty," he recalls. Instead, most students drew the tour bus or cows they saw in fields along the way.
"That was a lesson I'll never forget," says Boles, now principal of Franklin D. Roosevelt Middle School in Bristol, a Rust Belt town northeast of Philadelphia where most students are from low-income families. "For many of our students, this was their first time outside their neighborhood. They were overwhelmed with new information, and the first unfamiliar experience made the biggest impact."
That early insight ignited Boles' passion to fight for kids in his under-funded community to have access to the best classroom resources.
"Education is all about [making] connections," he observes. "Students need to connect to the content that we're trying to teach -- it's like building a bridge. My students back then did not have the range of experiences to serve as a foundation for learning the rich history. That's why we do everything we can to give them experiences in the classroom that they can build upon."
Boles thinks participating in Verizon Innovative Learning is one of those great experiences. Along with the Neil A. Armstrong middle school, FDR was among the first schools to participate in the program, beginning in 2014. The slate has since expanded to 100 schools nationwide in the 2018-19 school year.
Verizon Innovative Learning is a whole-school approach that gives a tablet and data plan to every student and teacher. Presented in collaboration with non-profit Digital Promise, the program offers teachers training throughout the school year and in the summer, and provides an on-site digital learning coach to help them take full advantage of the hands-on, technology-infused curriculum.
In the years since joining Verizon Innovative Learning, both Bristol Township schools have become experts on technology integration and advocates for developing student-led tech support teams. Teachers have evolved from being apprehensive about technology to guiding students in developing solutions with next-gen applications including virtual and augmented reality.
Also, FDR is now home to a Verizon Innovative Learning lab, a space equipped with high technology and low-tech materials that empowers students to tinker, explore and build. It employs a specialized curriculum developed for the Verizon Innovative Learning program, which is helping to prepare students for success in the digital economy. The experiential learning helps students develop ingenuity and flexibility, as well as self-confidence and a sense of community. Students also have access to STEM enrichment courses such as ST Math, which operates on their tablets, and Introduction to Computer Science, delivered in partnership with Project Lead the Way. Boles says that throughout the transformation from a school without even Wi-Fi to a model of holistic tech integration, students have remained the number one priority.
He explains more about the commitment to "students first" in The State of the School Year, a Build Series conversation moderated by Rose Kirk, Verizon's Chief Corporate Social Responsibility Officer. View the conversation here.
Verizon Innovative Learning
Millions of American students lack the access to technology and the skills they need to succeed in the digital world1. Since 2012, Verizon has been working to help solve this problem holistically through a transformative program called Verizon Innovative Learning.
Verizon Innovative Learning provides free technology, free internet access, and hands-on learning experiences to help give under-resourced students the education they deserve. Powered by a next-gen, technology-infused curriculum that fundamentally changes the way teachers teach and students learn, Verizon Innovative Learning is giving kids the ability to do more in this world. Students are showing improvement in math and reading2, and they're more engaged in school3.
We have committed a total of $300 million by 2023. We've helped more than a million students and will help millions more by 2023.
We don't wait for the future. We build it.
1Pew Research Center Analysis of 2013 American Community Survey (IPUMS).
2Westat March 15, 2017 Research.
3Across all VIL programs that reported data in 2017.
More From Verizon
Monday, November 30, 2020 - 6:25pm
Wednesday, November 18, 2020 - 1:15pm
Tuesday, November 10, 2020 - 10:10am