Chance the Rapper Surprises CPS Students as Jewel Announces $1M Donation
Chance the Rapper Surprises CPS Students as Jewel Announces $1M Donation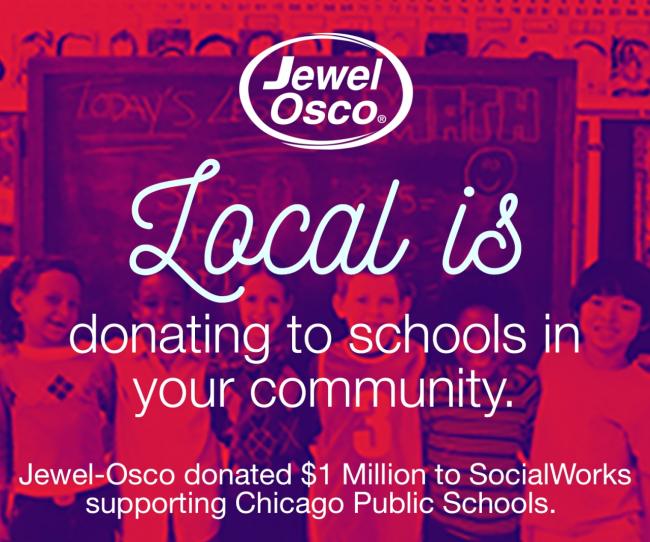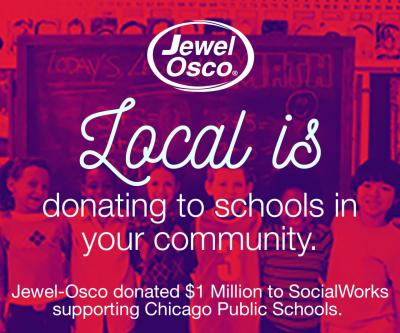 tweet me:
.@jewelosco donated $1M to @SocialWorks_Chi with the help of @chancetherapper to benefit Chicago Public Schools http://bit.ly/2z8Ds6F
Wednesday, November 22, 2017 - 7:55am
Chance, fresh off his stint hosting "Saturday Night Live" over the weekend, was at Michele Clark Magnet High School with President of Jewel-Osco Doug Cygan, who presented Chance's Social Works organization with a $1 million check to benefit CPS. 
Cygan said the check was the largest given out in Jewel-Osco history. The company, he said, wanted to donate to a charity it felt supported giving back to the community and supporting Chicago's youth.
"I hope in this crowd there's the next president of Jewel-Osco," Cygan said.
Continue reading more on NBC Chicago
Learn more about some additional philanthropic initiatives Jewel-Osco has contributed to in our Annual Sustainability Update.
More From Albertsons Companies
Wednesday, April 7, 2021 - 5:25pm
Friday, April 2, 2021 - 9:30am
Friday, March 26, 2021 - 5:00pm