Caterpillar Partners With FIRST to Build a Better World
Caterpillar Partners With FIRST to Build a Better World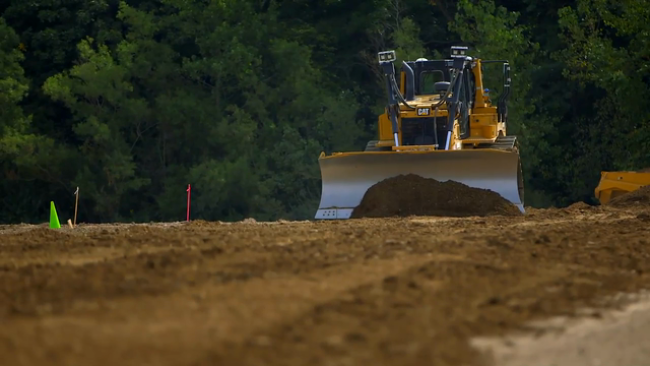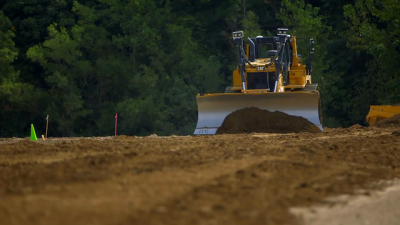 tweet me:
.@CaterpillarInc has partnered with @FIRSTweets to build a better world http://bit.ly/2HaGv1X #STEM
Thursday, April 19, 2018 - 9:05am
Caterpillar is dedicated to building a global engineering talent pipeline, critical not only to our continued global growth and competitiveness, but also to the success of our communities. Caterpillar encourages students around the world to pursue STEM careers by investing significantly in STEM programs and initiatives.
In 2018, FIRST and Caterpillar announced a strategic partnership to strengthen the STEM pipeline and drive innovation in the workplace. The mission of FIRST® (For Inspiration and Recognition of Science and Technology) is to inspire the younger generation to become science and technology leaders, through engagement in exciting mentor-based programs. These programs build the STEM skills to stimulate innovation and foster well-rounded life capabilities including self-confidence, communication and leadership. Caterpillar is a proud sponsor of several FIRST LEGO League, FIRST Tech Challenge and FIRST Robotics Competition teams around the world.
Caterpillar began supporting FIRST in 2005 by sponsoring 10 FIRST teams in Peoria, Illinois. That year, over 50 employees volunteered more than 5,000 hours with 200 students in the Peoria area.
Today, Caterpillar:
Sponsors over 200 FIRST teams around the world.
Contributes 800 employee volunteers.
Donates over 100,000 volunteer hours.
Directly reaches 2,500-plus students annually.
This year marked a milestone for Caterpillar sponsored teams. Twelve Caterpillar sponsored FIRST Robotics Competition teams are heading to the world championships. In addition, one FIRST Tech Challenge team and one FIRST LEGO League team are also world championship bound. This represents the largest number of Caterpillar sponsored teams in the world championships to date.
Caterpillar's engineering workforce includes many FIRST alumni serving as mentors and volunteers. In 2017, Caterpillar was among the sponsors of the FIRST STEM Equity Community Innovation Grants to address inequalities in STEM education.
"As an engineer, I think it's critical that we develop interest in and excitement about science and technology at early ages," said Caterpillar Vice President and Chief Technology Officer Tom Bluth. "As a company, Caterpillar has a vested interest in building a strong pipeline of future innovators. Our purpose is: Our solutions help our customers build a better world. Strategic partnerships with organizations such as FIRST help us grow the next generation of engineers, scientists and technologists that will fulfill this purpose."
More From Caterpillar Inc.
Friday, December 20, 2019 - 11:00am
Wednesday, December 18, 2019 - 11:00am
Monday, December 16, 2019 - 11:00am