CNH Industrial Included in the 2020 Refinitiv Diversity & Inclusion Index
CNH Industrial Included in the 2020 Refinitiv Diversity & Inclusion Index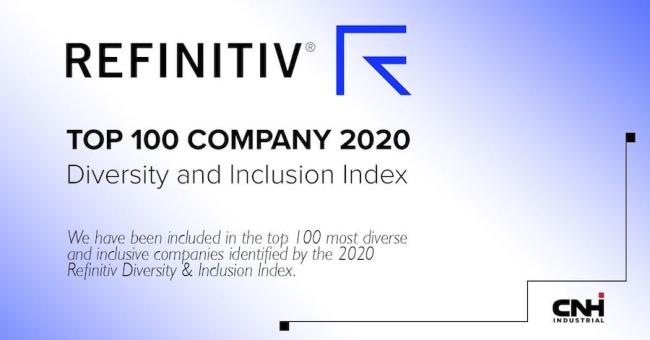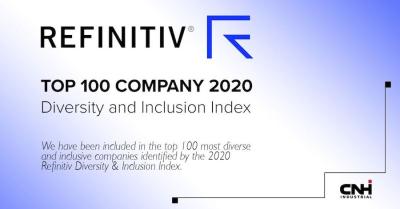 tweet me:
.@CNHIndustrial has made the #Top100 in the #Refinitiv #Diversity and #Inclusion index. https://bit.ly/3iRNwYs
Wednesday, September 23, 2020 - 4:00pm
September 23, 2020 /3BL Media/ - CNH Industrial is pleased to announce that its efforts in diversity and inclusion have been recognized in the 2020 Refinitiv Diversity & Inclusion Index. The Company is included amongst the 'Top 100 Most Diverse and Inclusive Companies.' Refinitiv uses 24 distinct metrics across the four key pillars of diversity, inclusion, people development, and news & controversies to evaluate over 9,000 publicly listed companies for this ranking. It then identifies the top 100 publicly traded companies with the most diverse and inclusive workplaces.
More From CNH Industrial
Friday, October 23, 2020 - 4:00pm
Thursday, October 22, 2020 - 4:00pm
Wednesday, October 21, 2020 - 4:30pm