Bruce Bartlett: The Roots of Wreckage
Bruce Bartlett: The Roots of Wreckage
tweet me:
This week on @SeaChangeRadio - @BruceBartlett speaks with host @SweetAl about his political journey from Republican insider to apostate: https://www.cchange.net/2019/08/20/bartlett/
Multimedia from this Release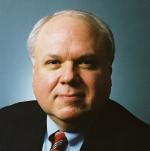 Wednesday, August 21, 2019 - 8:05am
Today on Sea Change Radio we take a little timeout from all things sustainability to analyze how the Republican Party has led us to some very uncertain and dangerous times with a white supremacist occupying the White House. To help us dissect the roots of modern Republicanism, we hear from author and economist Bruce Bartlett, who worked for both the Reagan and George H. W. Bush administrations before defecting from the Party in 2003. We learn about Bartlett's own political journey, debate the legacy of Ronald Reagan and discuss how this country's conservative party has squandered an opportunity by not being the party of conservationism.