Brands Taking Stands | Big Tech Faces Bigger Social Issues
Brands Taking Stands | Big Tech Faces Bigger Social Issues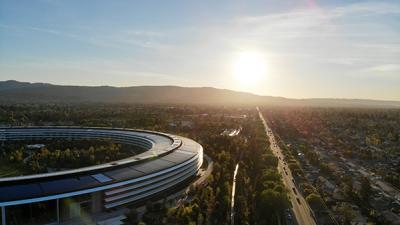 tweet me:
READ the latest #BrandsTakingStands newsletter: Big #Tech Faces Bigger #SocialIssues http://bit.ly/2MlA3Z4 #CSuite #thoughtleadership
Wednesday, June 13, 2018 - 10:35am
Not so long ago, the major tech companies were held up as ideal models of innovation and progress. Now, a reality check seems to be setting in as they face increased consumer and regulatory scrutiny. Facebook continues to be under fire for lack of transparency in how it shares customer data. Amazon is taking hits for "unethical and illegal" workplace conditions in the Chinese factories that produce its Echo and Kindle devices. It's gotten to the point where Hollywood is turning out features in which Silicon Valley figures are portrayed as supervillains.
 
Now, Google has been called to account, and from a new direction: by its own employees. At last week's shareholder meeting, Alphabet (Google) employees partnered with investors to push a proposal to link executive pay to metrics of diversity and inclusion "to incentivize progress." The proposal, put forth by Zevin Asset Management along with some current employees, was voted down (as were all other shareholder proposals). But for a company with the motto of "Do the right thing" and one that is consistently rated a top place to work, the raising of concerns from within about its culture and leadership must be troubling.
 
Google executives have underlined their commitment to diversity. "We have a stated objective in the company to have representation of blacks and Hispanics in the US and an improvement of representation of women reach market supply by 2020," said Eileen Naughton, Google's VP of People Operations. The company has also affirmed its commitment to considering minority candidates for every new board position. (Facebook and Amazon have recently made similar public commitments.) Nine of Alphabet's 11 board members are men. Google's most recent diversity report showed the tech giant employs a majority of white men, with 69% of its workforce being male and 56% of its workforce being white. Read More >
NEWS YOU CAN USE
The Learning Curve of Taking Stands 
As more brands take positions on social issues, missteps are inevitable. Businesses are navigating a radically changed commercial-cultural landscape that lacks a lengthy history of what makes for positive impact—the guidelines are still being worked out. Last week, the British-based personal care company Lush, known for its strong messaging on social issues, cancelled a just-launched campaign attacking politically motivated UK police undercover operations. One of the campaign's slogans was, "Spied on for taking a stand." Blowback from police and public officials was immediate. It was pointed out that the practice had ceased in 2008, that a public apology was issued in 2015, and that the Lush campaign came across as critical of the entire British police force. Supporters argued that Lush has always taken stands on a variety of socio-political issues. "This is a core part of what Lush stands for," Damien Mulley of Mulley Communications told AdWeek. "Have you never looked at their window displays and the campaigns they highlight? Enviro, anti-nuke, immigration, disability, women's rights. Plus, the spycops have been operating in the UK and Ireland, infiltrating the groups that they support." Lush said it had not intended to criticize all police, and had suspended the campaign "for the safety of its staff."
 
The Lush stumble joins a case study collection of misfires that includes Starbucks' "Race Together" slogan written on cups by baristas, Dove's racially confused body wash ad, and Pepsi's commercial that used imagery from the Black Lives Matter movement. "If it doesn't resonate, you put yourself at risk," said Julio Hernandez, the global head of customer advisory at KPMG, told the NY Times.
 
In taking stands on issues, companies must share best practices and review examples—both successful and misguided—to develop the relevant strategic insights on which to base successful campaigns.
'America First' Targeted in Investment Fund Ad Campaign
Global asset manager OppenheimerFunds has launched a new digital ad campaign that riffs on the "America First" slogan of the current administration. "Challenge Borders" promotes the company's global investment products. It's aimed at financial advisors, broker dealers and high-net-worth and institutional clients, and links to a website with stories and facts that support global investment, according to the WSJ.
Ads from financial services brands, whether they're commercial banks or asset managers, typically aren't provocative, Louis Sciullo, an executive director at Landor, a branding agency owned by WPP, told the Journal.  "It would be a stand you want to take with a lot of facts behind you." Of course, the bottom line figures in the firm's decision: Oppenheimer manages over $140 billion in assets for mutual funds that have global mandates versus $79 billion in funds focused on US stocks and bonds.
Youthful C-suites are Re-shaping the Biotech Industry
The burgeoning field of biotech has a problem: technological innovation is running ahead of the ability to find and fund management teams. The exponential growth in new biotech businesses is "forcing company funders to look beyond 'pale, male and stale' executive teams while opening more opportunities for young, female and first-time CEOs," reports the San Francisco Business Times. The traditional practice of bets placed on experienced management teams is giving way as investors realize they might miss out on the emerging companies created—and managed—by youthful entrepreneurs. One "bridge" solution has emerged: the California Life Sciences Institute has developed a program—FAST, for Fellows All-Star Team—which pairs experienced executives as advisors to biotech start up innovators who lack management history. The goal: to help new business leadership to develop as quickly as new biotech products are being developed.
C-SUITE COMMENTS
"When I came to this country, I had a strong desire to be successful in the business world. I also instinctively understood how important it was to advocate for women's equality, in business and otherwise. I began my career at the Women's Environment & Development Organization, which only reinforced that drive to make sure women were able to have successful and equitable careers. As I moved into the finance world, which is historically a male-driven industry, it became very apparent that there was a gap in women leadership in many of these companies.
 
I've had experience with many leadership style over the years, and one of the more important things I've learned is that women don't need to take on a male persona to be a successful leader. Being authentic and focusing on your strengths is key to being a good leader. I've also had the benefit of having amazing mentors, both male and female, over the years, who've taught me how—and how not—to lead effectively."
— Riham El-Lakany, VP and Chief Marketing Officer, Single-Family Division, Federal Home Loan Mortgage Corporation (Freddie Mac)
Excerpted from MReport Magazine
PEOPLE ON THE MOVE
Patricia Stitzel has been named by Tupperware Brands as its first female President and CEO. Stitzel joined Tupperware in 1997, and served most recently as its president and chief operating officer, after serving as Group President, Americas.
Lindsay Firestone Gruber has been appointed President and CEO of the Taproot Foundation. Gruber began her tenure at the Taproot Foundation in 2004. In 2008, she founded Taproot's Advisory Services department—the organization's corporate consulting team—growing the practice to become the global leader in corporate pro bono program design. Under her leadership as Chief Program Officer, Gruber has shepherded the development of innovative programs and supported the expansion of the organization's online platform. 
About the Brands Taking Stands Newsletter
To read this week's newsletter in full or review archived editions, click here.  
John Howell is the Editorial Director and VP of Content at 3BL Media.