Beginning a New Chapter –– Marlin's Legacy Lives On
Beginning a New Chapter –– Marlin's Legacy Lives On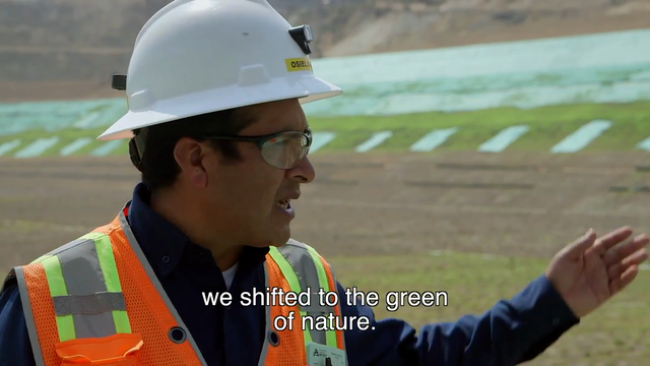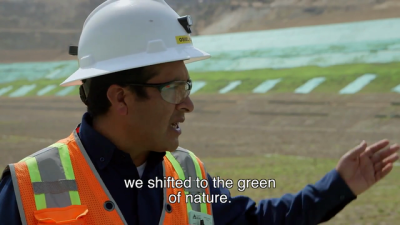 Wednesday, July 12, 2017 - 9:30am
Goldcorp's Marlin mine ceased production on May 31, 2017 marking the end of more than a decade of strong community ties and sustainable mining practices. Located in the western highlands of Guatemala, in the municipality of San Miguel Ixtahuacan approximately 300 kilometers northwest of Guatemala City, Marlin began production in late 2005 and became a part of the Goldcorp portfolio with the acquisition of Glamis Gold in 2006. The mine operated as both an open pit and underground mine for 12 years, producing 2.3 million ounces of gold and 63 million ounces of silver.
Over that time, we worked with the local communities to ensure the San Marcos region of Guatemala will continue to benefit from Marlin long after Goldcorp completes mining activities, and that respect for human rights and the UN sustainable development goals extend into our closure activities, which will continue for at least two more years.
This is the first installment of a four-part tribute to the legacy of Marlin mine. Today we share with you the infrastructure projects Marlin has invested in to ensure local ecosystems remain healthy, thriving and supportive, post-mining land use.
From the moment Goldcorp begins to develop a mine, we are also thinking ahead to its closure – investing in programs and infrastructure to ensure that communities benefit long after a site has been reclaimed. Marlin is no exception, with more than USD$130 million spent on infrastructure projects including tailings filtration systems, an award-winning flood protection spillway, miles of paved roads, and clean water for communities.
Goldcorp is committed to significantly reducing its reliance on fossil fuels at all its sites, and this commitment was particularly evident at the Marlin mine, which sourced 100% of its power from renewable biomass – saving approximately 40,000 tonnes of carbon dioxide equivalent throughout the course of operations.
Marlin also benefitted from very engaged residents, who were interested in the mine's commitment to ensuring environmental accountability, while also building skills for the local workforce. Community members formed the Association of Community Environmental Monitoring, a collective that performed independent environmental sampling in addition to work done by Marlin's environmental team and government agencies, then held meetings to compare data. The group communicated results directly to the community to ensure local residents were accurately informed and confident about the quality of surface and ground water.
"Since 2005, several thousand data points have been captured and analyzed from water testing at the site, and all of them complied with internationally-accepted standards – something the site team and residents can all be very proud of," said Christian Roldan, General Manager for Marlin mine. "Having a community that wants to be a part of the day-to-day success of Marlin has been instrumental in our collective success. Many of the residents provided input into programs and projects we undertook to help ensure they were in line with community expectations and best practices." Environmental monitoring will continue through post-closure until 2026.
An example of one such project is Marlin's award-winning spillway, a project that will continue to ensure the mine dam stability after the mine's closure. More than 140 local residents and contractors participated in the construction of this USD$14 million infrastructure project, designed to withstand heavy rainfall and flooding. Post-closure, the spillway will continue to provide flood protection by regulating flow into local waterways.
Another legacy for the community comes from Goldcorp's decision to use both conventional and filtered tailings at the site. The Marlin team embraced innovation by making use of filtered tailings, resulting in inert material that could be used as fill for areas including the mine pit, and allowing 98% recovery of the water used in the process. The conventional tailings dam was completely filled in June 2017, allowing a dry reclamation with a vegetation cover to be finished by the end of 2019.
The open pit at Marlin was depleted in late 2011, and in 2012 a pit progressive reclamation project started. Since then, the pit has been backfilled with 5.6 million cubic metres of filtered tailings and waste rockfill. In late 2015, backfilling of the main pit was completed and the cover of the pit-wall began. Trees and crops grown in the mine's nursery will be planted on top of the backfill over the summer of 2017, marking completion of the main pit closure process. The area will be used as a learning place for locals focused on sustainable agroforestry practices. An added benefit of back-filling the pit is the prevention of rock oxidization and acid generation, preventing leachate into the waterways and ensuring ground stability.
Biodiversity has been a key focus of our reclamation activities at Marlin. Tree roots and fallen leaves contribute to soil quality. Through the Marlin Forest Recovery Project, we have reforested 700 hectares in and around the mine – exceeding environmental commitments with Guatemala's National Forestry Institute. Our objective is to continue reforesting the areas and ultimately reach 1,000 hectares. Since the start of the program, 990,000 trees have been planted in 11 communities located near the mine, involving approximately 120 land owners. We've also donated about 100,000 trees to local schools, communities and government.
Early in the life of the mine, Marlin management embarked on a community outreach program in conjunction with the National Forestry Institute to encourage local residents to seed trees on their land. A total of 133 families signed up for the program, many of them local farmers who use their land for crops. Goldcorp provided a monthly payment to those families that the Institute certified as tree caretakers to compensate them for the use of their farmable land. To preserve biodiversity, native tree species have been seeded, and protected plant species like orchids have been rescued and propagated at Marlin to be replanted in the forest. The Marlin Forest Recovery Project has been recognized internationally. The Marlin forest was designated a HOT SPOT for bird sightings last year by the Ornithology Laboratory at Cornell University. Bird sightings are submitted to ebird.org, a platform that compiles statistics and documents bird migration and reproduction patterns.
At Marlin, thinking one step ahead during operations and through post-closure activities can be measured by the more than US$130 million invested in environmental projects, ranging from forward-thinking flood protection infrastructure to pioneering tailings filtration systems reforestation and pit backfilling. Validating the hard work of our team, the Marlin mine has won external accolades and Goldcorp's internal Global Excellence Awards in sustainability every year from 2014 to 2017.
"It's a very good feeling knowing that future generations will be safe and have a stable area to live off of thanks to the work being done to close Marlin in a responsible way, the right way," added Roldan. "I look forward to looking out across the pit area in the coming years and seeing sustainability in action."