Barbara Freese: Industrial Strength Denial
Barbara Freese: Industrial Strength Denial
tweet me:
This wk's @SeaChangeRadio - "Barbara Freese: Industrial Strength Denial" https://www.cchange.net/2020/05/26/freese/
Multimedia from this Release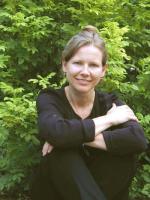 Wednesday, May 27, 2020 - 4:15pm
The next time you hear the White House assert that up is down and down is up, consider what paved the way for this template of mendacity. This week on Sea Change Radio, we speak with environmental attorney and author Barbara Freese about her new book, "Industrial Strength Denial." Freese takes us on a historical tour of the havoc that big business has wreaked on the planet and on truth itself. We discuss the climate change denial movement and how it relates to the Trump Administration's handling of the Covid-19 pandemic, as well as the pernicious legacy of leaded gasoline.