Air-Bending at Borden: Heating at a Cooler Price
Air-Bending at Borden: Heating at a Cooler Price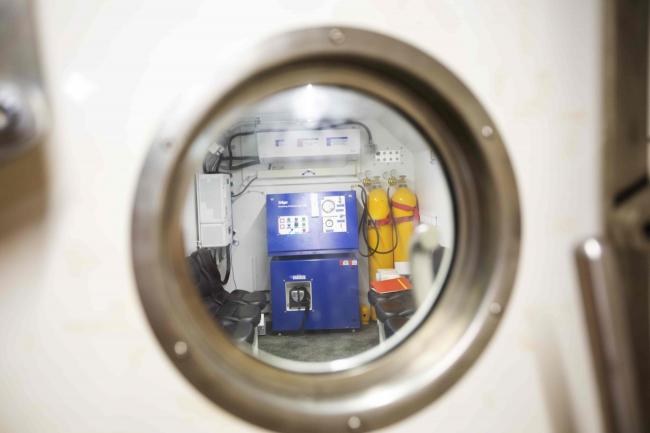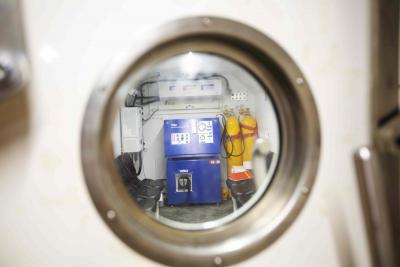 tweet me:
No natural gas pipeline extends anywhere near its Borden site, so @Goldcorp_Inc had to find a solution for heating fuel to warm the air underground during colder months. In this final part of a 3-part series, see how Borden is solving this problem: http://bit.ly/2ycXKgW
Thursday, October 18, 2018 - 6:40am
In this final of a three-part series we dig deeper into how 'going electric' at Porcupine Gold Mine's Borden site has had a positive impact on ventilation requirements and mine air heating. Taking an electric approach to mining has triggered some rethinking – eliminating the need for compressed air networks underground and provoking changes to the emergency response strategy.
There is no natural gas pipeline that extends anywhere near Chapleau or the Borden site, so the team had to find a solution for heating fuel to warm the air underground during colder months.
Propane was the expensive go-to consideration. Biomass such as refuse from the forestry industry was briefly considered but would require significant traffic on site and it was not sure if it could economically compete with propane. Liquified Natural Gas was another option looked at quite extensively, though that required both a significant site footprint and government funding to become a reality. The team felt strongly about finding solution that was going to be even better for the environment and be cost efficient as well.
An opportunity to foster collaboration, one of Goldcorp's core StepUP behaviours, presented itself when Borden learned of a compressed natural gas (CNG) distribution company looking to set up shop in the Timmins area. Dave Fenato, Mine Superintendent explains: "The company compresses natural gas from the national pipeline into 4000 psi containers and ships them via truck from Timmins to the site. This simplifies things for us as we don't need much space on site to store the containers, and we only need a small decompression facility. Using CNG also reduces greenhouse gas emissions by 20 per cent over propane, and being around 16 per cent cheaper than propane, it affords us even more cost savings. What's even better is that all equipment is instrumented and will alert the supplier via satellite communication when one of the trailers is running low so that they can drop off a full one."
The new system will be in place in time for when the colder temperatures return in the fall.
More From
Friday, April 5, 2019 - 6:45am
Thursday, April 4, 2019 - 6:30am
Wednesday, April 3, 2019 - 6:00am