After the Gold: Decommissioning and the Cyanide Code
After the Gold: Decommissioning and the Cyanide Code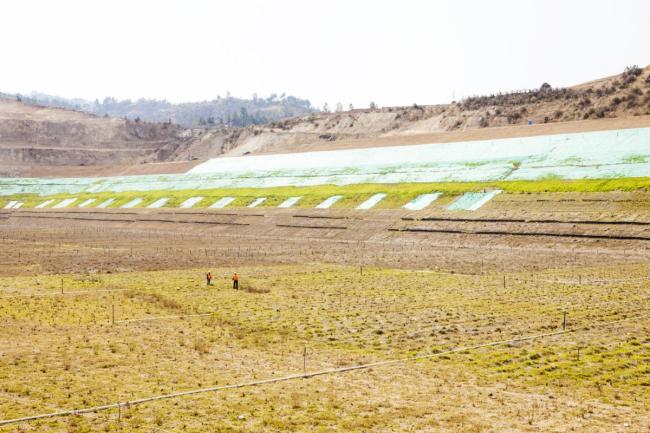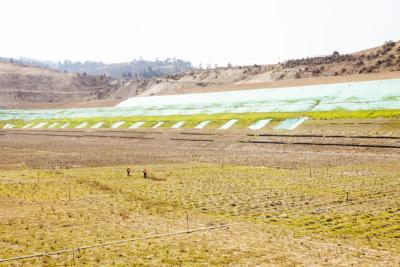 tweet me:
Successful decommissioning of cyanide facilities at Marlin mine represent a significant milestone for Goldcorp. Learn more in Goldcorp's latest Above Ground blog: https://blog.goldcorp.com/2018/01/15/after-the-gold-decommissioning-and-the-cyanide-code/
Summary
The International Cyanide Management Code issued the following press release on December 21, 2017. Goldcorp is proud to be an ICMC member
Monday, January 29, 2018 - 1:00pm
In 2017, Goldcorp's Marlin gold mine in Guatemala became the second gold mining operation audited to verify that cyanide facilities had been decommissioned and that the International Cyanide Management Code (Cyanide Code) no longer applies to the operation.  The first, Goldcorp's El Sauzal mine in Mexico, was decommissioned in 2015.  While the Cyanide Code does not require certified mines to undergo decommissioning or closure audits following the cessation of cyanidation activities, the program's audit process allows for audits to verify that cyanide and cyanide facilities no longer remain on site and that the mines therefore are no longer subject to the Cyanide Code.
For both the El Sauzal and Marlin mines, an independent third-party auditor evaluated measures implemented by Goldcorp to decommission the mine's cyanide facilities and remove residual cyanide reagents pursuant to Cyanide Code requirements.  This included evaluating the need to install measures necessary to control or manage surface or ground water, such as surface water diversions and pumping and treatment systems that would operate during the mine's closure period. Additionally, the auditor evaluated whether cyanide was still being transported to the El Sauzal site, stored on site, or used on site for the recovery of gold. Because the Cyanide Code is only concerned with decommissioning of cyanide facilities, the auditor did not evaluate the need for or performance of any ongoing closure or post-closure facility inspections, maintenance and environmental monitoring programs; or water management activities.
Successful decommissioning of the Marlin mine represents a significant milestone for Goldcorp. The Marlin mine was initially certified in compliance with the Cyanide Code in August 2009 and the operation was audited every three years to evaluate continuing compliance. Responsible storage, handling and disposal of solid and hazardous waste are central to sound environmental management. Chris Cormier, Goldcorp's Vice President, Reclamation & Closure said, "We focus first on minimizing the generation of waste and residue at our operations, then on recycling and re-using waste or by-products. When material can't be recycled, we dispose of it in a responsible way. Formally decommissioning our cyanide process in accordance with the Cyanide Code is an important step to ensure responsible management of our facilities during closure."
Paul Bateman, president of the Institute said, "We applaud Goldcorp for taking additional steps beyond the Cyanide Code's strict requirements to demonstrate that it has taken the appropriate measures to safely decommission its cyanide facilities at these mines.  They have demonstrated leadership in this area, and the use of these audits in this innovative fashion is an acknowledgement of the safe management practices in both Goldcorp's operational and closure processes and accomplishes the Cyanide Code's end goal to safeguard human health and the environment by promoting the responsible management of cyanide used in gold and silver mining."
More From
Friday, April 5, 2019 - 6:45am
Thursday, April 4, 2019 - 6:30am
Wednesday, April 3, 2019 - 6:00am