Abbott Named Corporate Citizen of the Year
Abbott Named Corporate Citizen of the Year
Abbott and Its Employees Honored by the Executives' Club of Chicago for Building Better Communities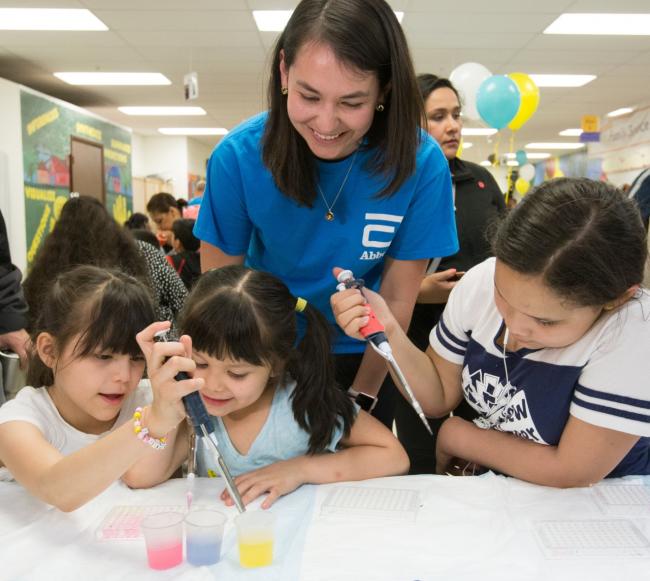 tweet me:
The Corporate Citizen of the Year Award recognizes companies that build stronger communities. For 2018, the global health tech company Abbott was honored by the the Executives' Club of Chicago. Find out more: https://abbo.tt/2ln8ylI
Monday, July 23, 2018 - 7:30pm
NEWSROOM: Abbott
CONTENT: Article
The Executives' Club of Chicago has named Abbott the 2018 Corporate Citizen of the Year. Each year, the award is given to a company that demonstrates leadership in corporate social responsibility. Abbott was honored this year for building stronger communities around the world, including the significant impact Abbott employees make through hands-on volunteering and employee giving.
In the Chicago area, Abbott employees have helped advance the missions of local education, health and social service organizations by sharing their expertise, time, energy and donations.
Click here to learn more about how Abbott employees help their neighbors build better lives and stronger communities.  
More From Abbott
Friday, January 22, 2021 - 5:20pm
Tuesday, January 19, 2021 - 4:55pm
Tuesday, December 22, 2020 - 3:45am