2019 Philanthropy at Booz Allen: A New Employee Giving Campaign and Recognition by Washington Business Journal
2019 Philanthropy at Booz Allen: A New Employee Giving Campaign and Recognition by Washington Business Journal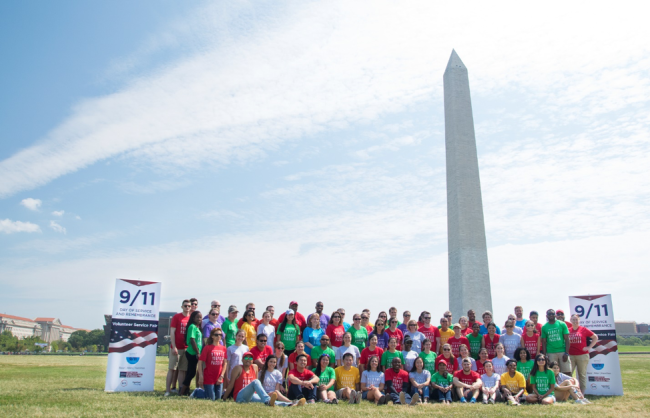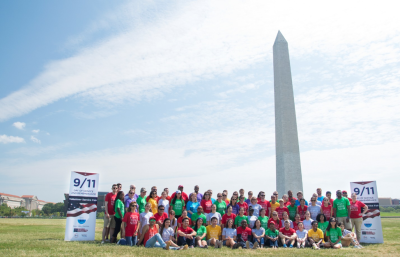 tweet me:
.@WBJonline recognized us for our philanthropic contributions this year. Learn more about the many causes we support, including the all-new Booz Allen Cares Employee Giving Campaign http://bit.ly/2Y83eFe
Tuesday, December 3, 2019 - 7:00am
Following a successful year of philanthropic initiatives and support for organizations throughout the country, The Washington Business Journal recently recognized Booz Allen as one of the top givers in the D.C. area.
"Booz Allen strives to better serve the public and the world in everything we do," said Stephen Labaton, Executive Vice President of Corporate Affairs. "We're proud to be recognized and look forward to engaging our employees and partners in many more philanthropic initiatives in the future."
Guided by a team of community impact experts, Booz Allen aims to create a better world through partnerships with leading nonprofit organizations and by empowering employees to give time, talents, and financial donations. A sample of Booz Allen's 2019 support includes:
The REACH. To renew its commitment to inclusive innovation—and break down barriers between audience and art—the Kennedy Center opened The REACH, a place where visitors, audiences, and artists can collaborate, experiment, and explore. In recognition of the firm's own commitment to inclusion and innovation, Booz Allen made a $1 million philanthropic gift in support of the REACH and also generously provides annual support to the Kennedy Center at the Corporate Executive Benefactor level.
Hiring Our Heroes. To build on its outreach to the military community, Booz Allen funded the U.S. Chamber of Commerce Foundation, Hiring Our Heroes' first 100 corporate fellowships for military spouses. The program matches military spouses with top employers and creates a sustainable pipeline for companies who want to hire them, addressing a critical barrier to employment for this population.
The Booz Allen Foundation. With a mission to unite partners with the latest technological innovations, the Booz Allen Foundation maintains focus areas on veterans and military families, youth and education, global health, and people affected by disasters.
Following a year of substantial contributions to disaster recovery organizations following Hurricanes Florence and Michael, and supporting educational scholarships for children and spouses of fallen and disabled service members, the Foundation is working to solve challenging social issues by uniting partners from private, public, academic, and social sectors with the latest innovations and technology to build community resilience.  Currently, the Foundation has convened key stakeholders to establish more inclusive pathways for students to pursue STEM careers, including a pilot Educators STEM Open House taking place in Northern Virginia on February 29, 2020 to provide teachers with direct exposure to careers that leverage STEM-related skills.
The Booz Allen Employee Giving Campaign. This program was revamped this year to empower its employees to make an even larger difference in their communities, vowing to match every donation made through Booz Allen Cares from November 1 to December 31.
The firm offers a 100% match on contributions to the new Booz Allen Employee Resilience Fund and the Booz Allen Foundation, as well as a 50% match on contributions to any eligible charitable organization. In the first few weeks of the campaign, employee donations and firm matches have generated more than $400,000 for causes nationwide.
Learn more about Booz Allen's Social Impact and Booz Allen Cares.
More From Booz Allen Hamilton
Friday, January 8, 2021 - 8:00am
Wednesday, January 6, 2021 - 8:00am
Tuesday, December 22, 2020 - 8:00am