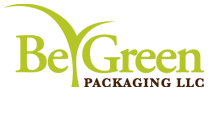 Our Mission is simple.
Be Green Packaging designs, manufacturers, and distributes Cradle-to-Cradle™ certified, tree-free, compostable packaging for the food and industrial packaging industries.
Be Green Packaging, LLC was formed in 2007 based on the ideas of:
Manufacturing sustainable alternatives to standard plastic, foam, and paper food packaging

Distributing it through existing distribution channels worldwide

Being price neutral to plastic and many other fiber products

Reducing landfill waste through composting practices and building healthy soils worldwide.
To order Be Green's food service line of products, please visit: begreenpackagingstore.com.