Your Thanksgiving Table; Will Your Favorite Sides Be Available?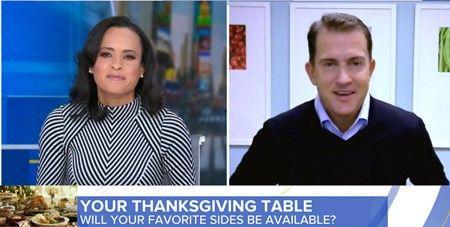 Originally published on LinkedIn
For those who think Thanksgiving sides are the best, we couldn't agree more! Team Del Monte has been working hard to deliver for Thanksgiving tables this holiday season and ensure that everyone can find their favorite Del Monte products — for green bean casseroles and much more! Hear what our CEO Greg Longstreet had to say to Linsey Davis on Good Morning America about how we're meeting holiday demand and navigating industrywide supply chain issues.