You Grow, Girl!: Leslie Turner
by Mollie Wulff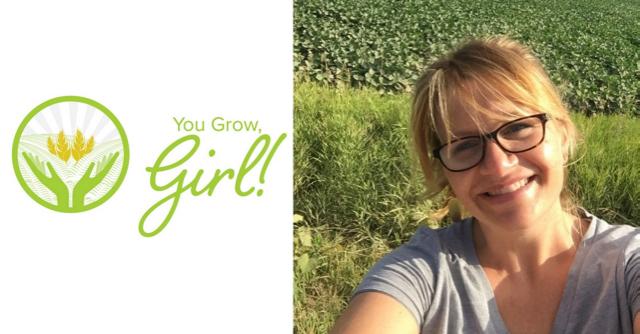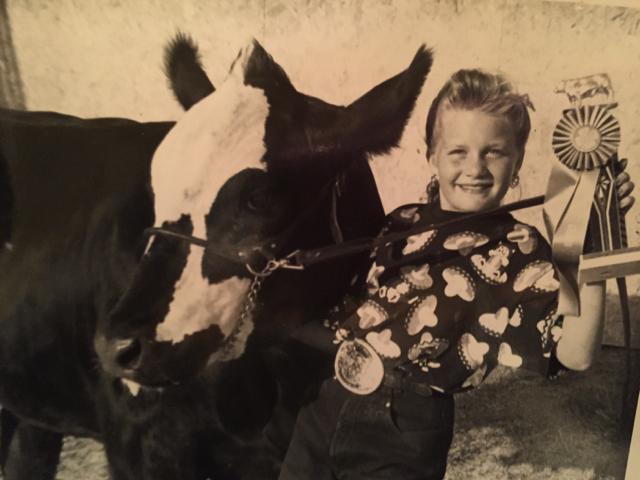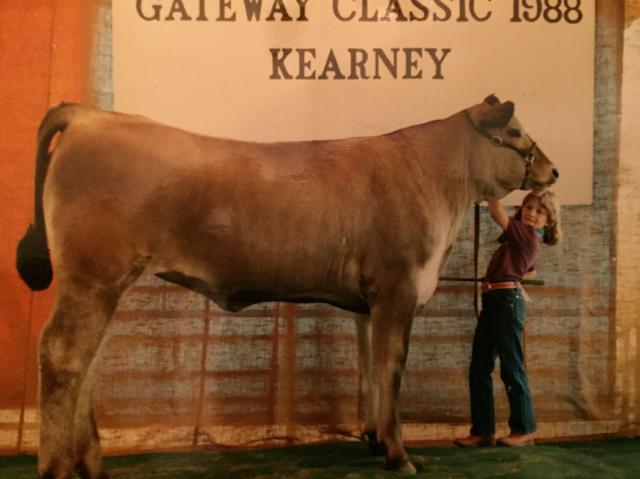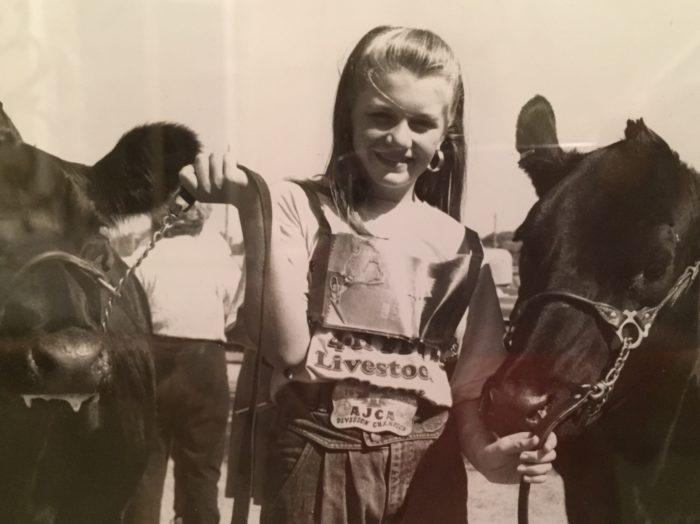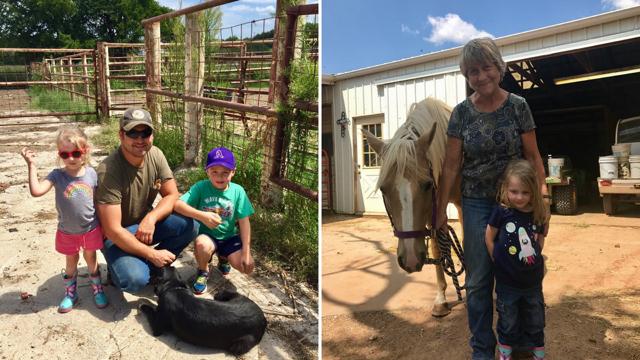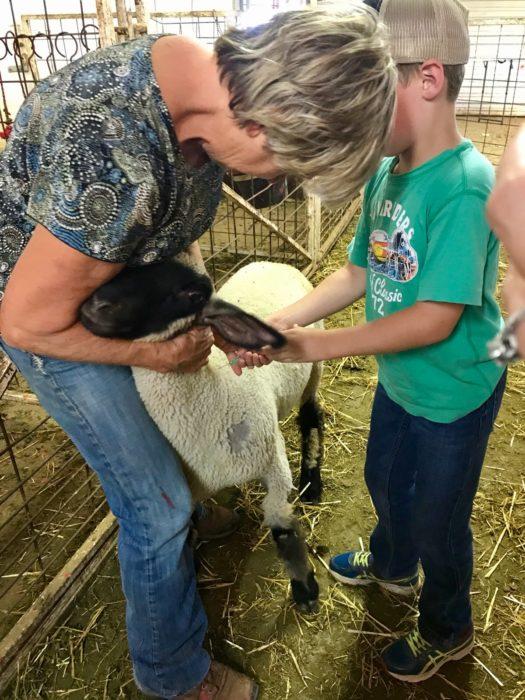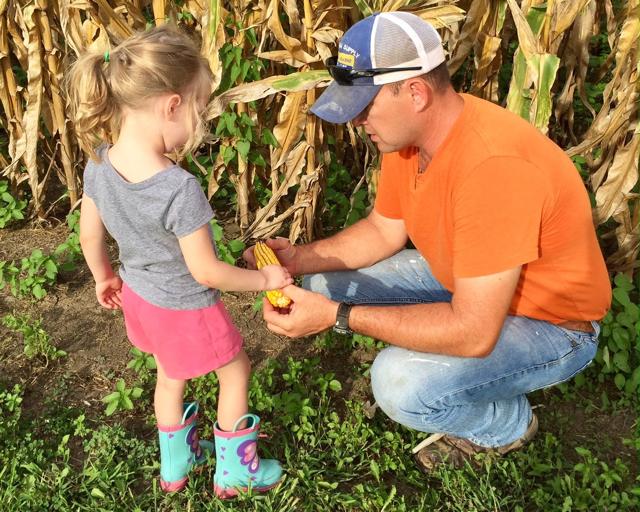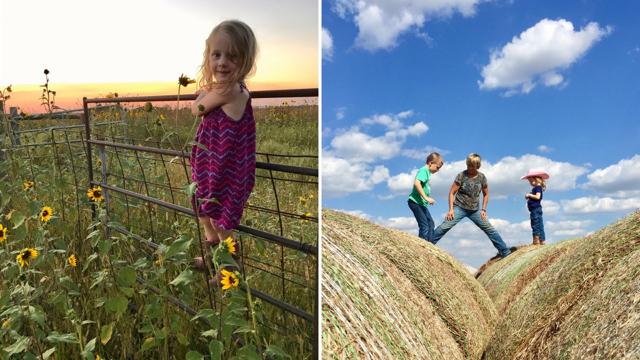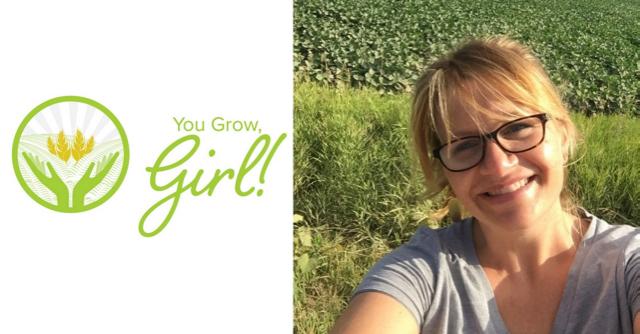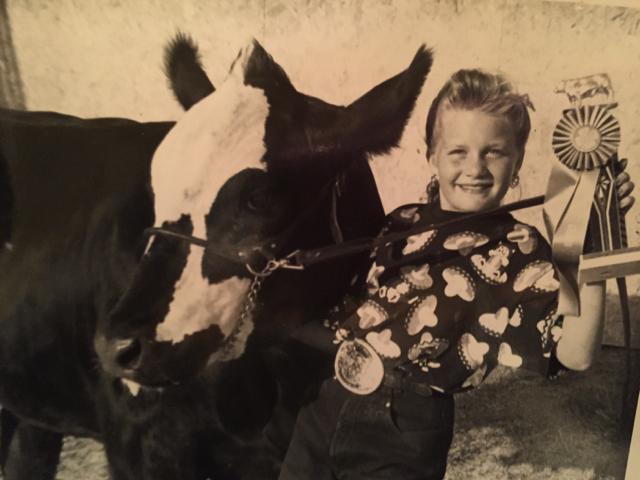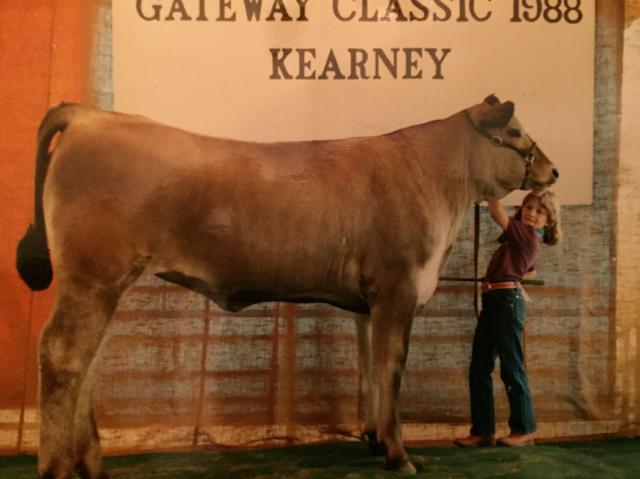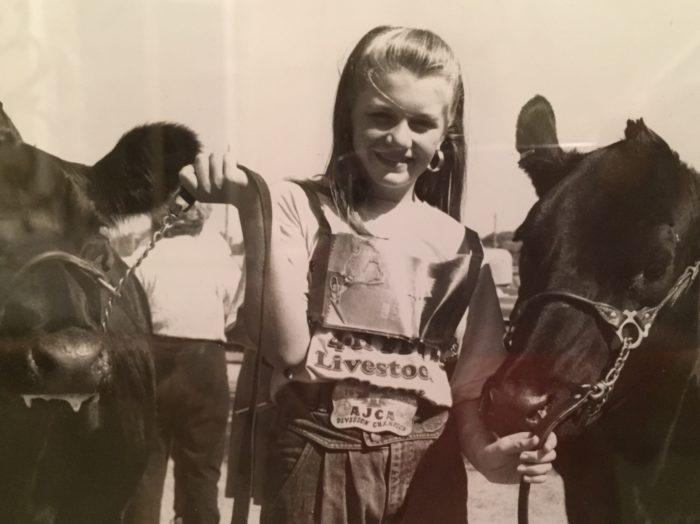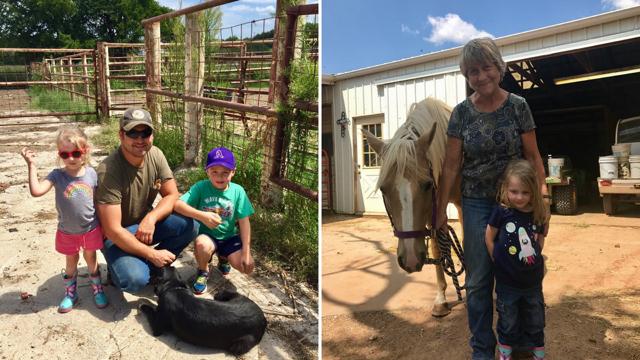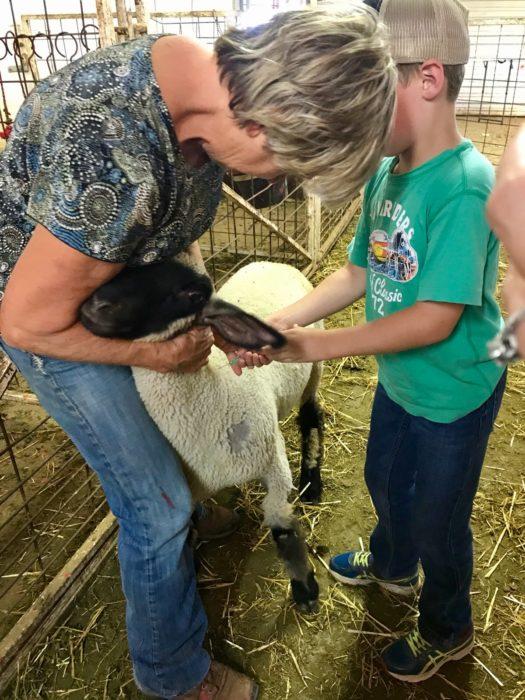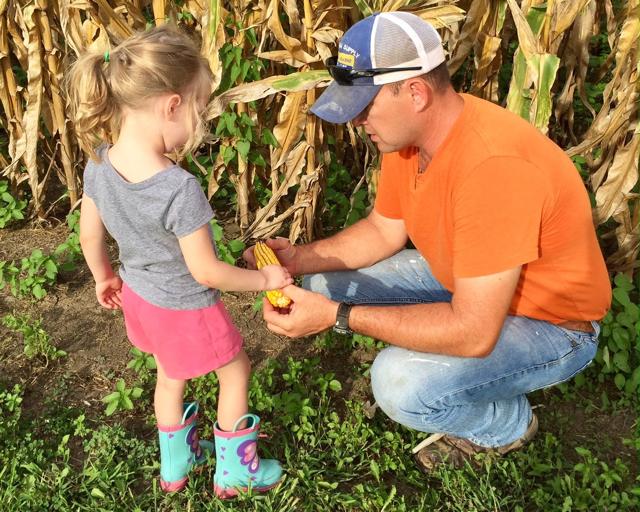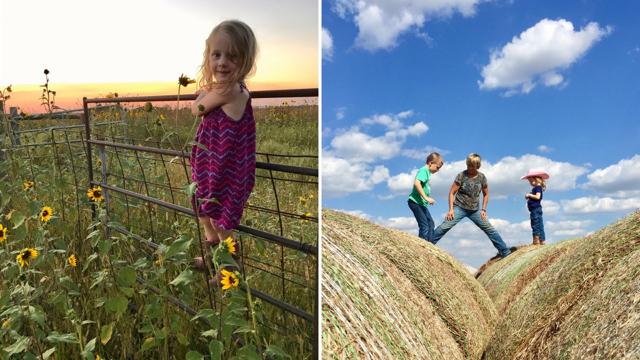 For this post, we looked inside our walls at General Mills to highlight an employee who grew up on a farm and puts to work both the values she learned and an agricultural lens in her role on our Consumer Insights team.
Leslie Turner is a senior consumer insights associate on the Convenience Store Snacks business. She began her career at General Mills in 2009 in Demand Planning, within Logistics, before taking on various roles in Consumer Insights.
Where did you grow up and what was it like growing up on a farm?  
I grew up in south-central Kansas on a third-generation purebred beef cattle farm. From a young age, I was very involved in raising and showing Chianina (pronounced kee-ah-knee-na) cattle, and as I grew older I served as a state and national officer for Future Farmers of America (FFA). I loved all aspects of farm life, even getting up as early as 5:30 a.m. to feed and water cattle.
Did you always know you wanted to be involved in the food industry – either in farming or manufacturing?  
Although my family sold our beef cattle business when I was in college, agriculture was always part of who I was. I also had a significant curiosity about people and my mind naturally went to "How do we bring food to people." So, I pursued a degree in Agricultural Economics at Kansas State which brought me closer to the manufacturing side of things.
It remains a very natural connection to what I do now at General Mills in the Consumer Insights group where we help bring to life what people want in products.
What are some of the most important values you learned growing up on a farm?   
Three of the most important values I learned growing up on a farm are certainly:
Work ethic, learning how to really work hard and the responsibility that comes from caring for other living things. You don't have the choice to sleep in, you must feed the livestock and they need water. If you want to be competitive in showing them you have to work with your calves every day and bond with them, and they have to trust you.
A love of nature, the outdoors, animals and how we're all connected. This connection to our natural environment is so important, particularly in the digitally connected, high-tech world we live in. I think it taught me a deep appreciation for simplicity and creation.
Leadership development – FFA, 4-H, American Junior Chianina Association and the Kansas Junior Livestock Association all are trying to develop leadership skills in young people. I think that is a lot of what rural and agricultural life is about and these organizations do a good job of developing life skills.
Do you have favorite sights and sounds on the farm that stand out in your memories? 
I love my job and where I live, but I do miss the quiet and the wide open spaces. I love walking down a dirt road, the smell of the barns – for me it's so comforting and nostalgic. And probably what I miss the most are the animals. I raised and showed cattle for 20 years and always felt very connected to them. To look in to their eyes would comfort me. I knew them and they knew me.
How are your kids growing up differently than you did?
Sure, my kids sort of like to hear my stories of growing up on a farm, but where they really come alive is when they are making their own stories. So that's why I want to give them their own experiences so it becomes part of who they are.
What steps are you taking to ensure they, too, have those values?  
For the past three summers, we spend "Farm Week" with my aunts, uncles and cousins who still live on working farms. I am grateful that I have family members who would willingly fold my kids into that culture and give them that experience. My kids do farm chores and doctor sick sheep, have bonfires with s'mores and stargaze in the pasture, take in the local rodeo, learn about where their food comes from, and experience the culture of those farming communities.
It's so fun for them and for me. That's a big part of how I'm trying to help them create their own stories and have an appreciation and identity in farming culture.
What do your kids love most about "Farm Week"? 
I love that my kids have a soft spot for the animals, too. This past year, my son rounded up the sheep to be immunized and he didn't just do one, but more than 20 head of sheep. It gave him confidence, which is something that comes from taking care of animals and having that responsibility. My daughter, who is four, told me she wants to be a girl farmer with, "All the animals I love like kitties, sheep, sheep dogs, goats, but no cheetahs."
It makes me think that she may grow up to have an appreciation for agriculture and may also be able to help build connections between urban consumers and the people who grow their food. She's young … so it's a little early to tell, but I love that she is interested.
While your kids are getting a huge education during that week, are you learning, too?  
This summer, we were visiting my cousin Jared's farm and he was showing my daughter the corn in his field – look you peel back the husk and here's the corn right here on the plant. I told him it was so cool that she gets to see and learn this.
But what I didn't expect was his response:
"I wish I could tell this story to more people. I wish consumers could understand the hard decisions that I make on their behalf every day." 
I heard him saying that and then my friends back home beg for me to take them along to Farm Week so I started to ask, why? My friends responded with comments like, "because I want to teach my kids how food is grown, or it would probably make them waste less, and I want them to better understand and appreciate the circle of life and how we are all connected."
What values that you learned from a young age do you use in your everyday work at General Mills?  
In my career, I study consumers and I study people and I listen for insights. What I heard my relatives who farm share with me is that they desperately want to tell their story; and what I heard consumers and friends tell me is that they want to experience how their food is grown. Both farmers and consumers are longing to be connected in an experience.
My job at General Mills is to research and understand consumers – what they need, want and what motivates them and why – and then help our business teams put the consumer first as they are making choices and innovating the next generation of products. And one thing that I've learned is that consumers care a lot about how their food is made.  
"Farmers need more empathy for the consumers who eat their food, and consumers need more empathy for the people who produce their food. And in that, there is bridge building, common ground, and understanding that will benefit consumers, farmers, hungry people and our planet. I think General Mills has a really important role to play in bridging that gap and I personally want to be a part of that. " 
Click here to read other You Grow, Girl! blogs and learn more about General Mills in our 2017 Global Responsibility Report.