Why I'm Developing for Mars and Sustainable Life in Space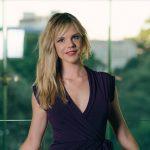 As published on the Cisco Corporate Social Responsibility blog
This post was written by guest blogger Dr. Natalie Rens, CEO of Spaceport AI. She recently spoke as part of Cisco's Women Rock-IT series.
We explore Mars for many reasons, be it the risk minimization of distributing our species across multiple planets or the fact that our population is growing at a rate that is unsustainable for our Earth's resources.
For me, it is the insatiable spirit of exploration. It is all the inventions we will create to help Earth as a result of pushing our skills to their most extreme, and it is the fact that aiming for a goal this grand has the power to draw together people from every background.
When I was young, I used to dream of one day exploring the Amazon rainforest in search of medicinal plants I could create new cures from. I was enchanted with the idea of facing the unknown, with all its danger, to create something that would help as many people as I could.
With that in mind, ever impatient, I left school at 16 to begin studying Biomedical Sciences. As my studies went on, I specialized in neuroscience and ultimately completed a Ph.D. in Neuroscience, in which I focused on using machine learning to predict voluntary decisions.
However, I had become disenchanted with academia over time, feeling that it was not allowing me to achieve the impact I wanted. So, I gravitated towards the technology scene, with its wilder ideas and faster pace.
AI and the Final Frontier
The crux moment came when attending an emerging technology conference in San Diego, for which a significant focus was artificial intelligence (AI). AI represented the wonders of information combined with the ability to transform everything around us, from agriculture to healthcare.
This, to me, seemed like a field that would soon impact all of society. The only problem was that apparently nobody knew about it. Arriving back in Brisbane, I searched for public events on AI and, finding nothing, promptly started the Meetup community Brisbane.AI with a friend. That decision led to a group that is now over 2,000 strong and led me to a role working on AI strategy for the Office of the Queensland Chief Entrepreneur.
This past year has been a whirlwind and, through my role, I have been very fortunate to win support to create a multi-millionaire dollar project to build our own Queensland AI Centre.
Still, I found myself searching for that childhood taste for exploration and, while the pieces had been falling into place for a few years, my brain hadn't quite put them together. There had been a moment watching the National Geographic Mars series where the idea of an astronaut risking everything for the advancement of human knowledge struck me so profoundly I started crying uncontrollably.
Then, there was the fact card on Mars that I had found myself carrying with me for the past year.
Finally, in February this year, SpaceX successfully launched the Falcon Heavy rocket and, seeing Starman in space, the puzzle clicked into place. It occurred to me then that Mars was not just a fictional dream of engineers and sci-fi nerds, but a place our generation could make a real home someday. By doing so, we would be opening the path to explore and inhabit the rest of our solar system, and then maybe even beyond. It would be the biggest goal we had ever conquered as a species.
Sustainable life in space
I knew that SpaceX was building the BFR to transport humans to Mars one day, but I had no idea what else was being done for the other vital bit — keeping us alive. A frantic few months of heavy reading followed, looking into SpaceX and NASA plans, human psychology in space books, and research articles on everything from automation in the ISS to radiation protection materials.
What I discovered was that most everything in space is trying to kill you. There is almost no oxygen or atmosphere on Mars, and it has one-third the gravity of Earth, which wreaks havoc on the human body. Exposure to cosmic radiation also significantly increases the risk of cancer. Furthermore, most of the processes on the ISS are led by mission control, while in emergencies astronauts are sent back to Earth. On Mars, where the communication lag is between 4-24 minutes, we would need to automate all these processes, and there would be no going back.
The more I read, the more challenges I found. Yet, according to plans, the first crewed mission was set for within the decade. If we were going to make it, we needed to get working not in a few years, but now.
With no time to lose, I launched Spaceport AI. The company's mission is to build AI technologies that will enable sustainable human life in space. Currently, we are preparing our first projects in the fields of human life support, autonomous systems, and habitat sustainability, using AI for its power to automate operations and assist astronauts.
We envision exploration where, rather than receiving medical support from mission control, astronauts can use wearables that monitor and predict health in real-time. Where greenhouses could sense conditions and adapt to optimize plant growth. Where, with strong advancements, we could even have autonomous robots completing tasks and heading off for scientific exploration.
We are also running AI courses, both to help the community at large but also to teach our own crew. I have already come across so many young, passionate individuals that dream of helping mankind reach the stars, and that matters far more to us than the five years' technical experience many larger organizations demand.
Founding Spaceport AI, I never stopped to think whether I was the person to do it or not, with my three months' experience in space, but just that it was a hugely important problem to solve and working on it was more likely to solve the problem than not working on it at all.
However, if we are going to make the mission to Mars successful, which we must, then we will need the passion and work of many thousands of people, from all across the globe. It will truly be a feat of mankind.
I may look back at this all one day and wonder at how naive I was but, as I stand, I have this wondrous sense of conviction in the goal I am working towards. Like my childhood dream of the Amazon, I finally get to reach for unknown territories in order to help humanity.
If you missed Natalie's inspiring webinar, please watch the replay today!