Why I Value our Corporate Social Responsibility (CSR) Commitments and Capabilities
By Marie Hattar, Chief Marketing Officer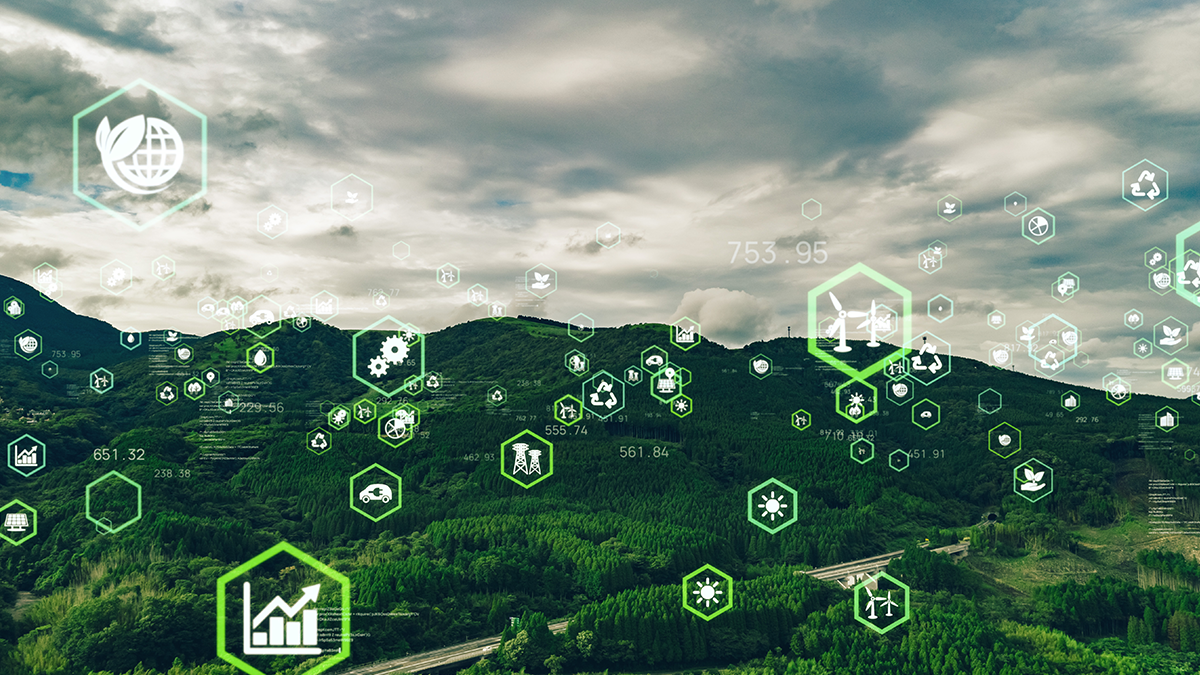 We have certainly come a long way in the last decade. Most everyone has a seat at the CSR table, especially if an organization wants to perform well in today's business environment. However, the fact that I can even make that statement is a win. Approximately ten years ago, many U.S.-based companies and other global brands did not have CSR strategies, enterprise programs, or performance measures in place.
According to G&A Institute, which has been tracking sustainability practices in S&P 500 companies since 2011, just 20% of companies published a sustainability report ten years ago. Today, the number of companies that track and publish their progress against CSR goals has risen dramatically. As of 2019, 90% of S&P 500 companies publish sustainability reports, and the contents have expanded to include a broader set of goals. 
Environmental & Social Impact Goals are Part of our DNA 
Building a better world through our solutions and services while creating value for our varied stakeholders is an important priority for Keysight. That's why our CSR policies are a vital part of our business strategy.
HP founders Bill Hewlett and David Packard believed that a company's guiding principles included building a strong, successful business AND prioritizing the value of employees and good corporate citizenship. Their philosophy left an indelible mark on the business culture around the world—and is core to Keysight's DNA where social responsibility is one of the primary values in our Keysight Leadership Model.
Millennials overwhelmingly believe the companies they work for and the businesses they support should share their values. Yet, this concern is not just for Millennials. Companies willing to build a shared purpose with their employees better attract and retain the best talent. 
Reputation Institute recently looked at the world's top 100 brands and found CSR was the lifting factor: "While companies with the strongest reputation must not waver from delivering products and services of the highest quality and value, the study reports…an across-the-board reputation lift largely influenced by strengthening perceptions of a company's corporate social responsibility (CSR) practices." This lift does not just attract great talent; there is increasing evidence of the positive correlation between value creation and CSR.
Growing Continuous Value for Corporate Stakeholders
It's clear that companies with high sustainability rankings also attract like-minded investors. According to a 2018 report by Allianz, 79% of Americans support the idea of investing in a company that cares about the issues important to them, and 74% said CSR investments make them feel good and make good financial sense. 
Savita Subramanian, head of Environmental, Social and Governance (ESG) Research and U.S. Equity and Quantitative Strategy for BofA Global Research, puts it like this: "For many, ESG investing continues to come across as a feel-good, concessionary investment strategy, where you give up returns to improve the world. But in fact, that's the opposite of what's going on. ESG is not concessionary if it's practiced correctly…it can help manage risk and enhance returns. If you look at this more holistically, ESG practices can create a culture of responsibility, sustainability, and innovation, all of which can enhance a company's long-term outlook." 
McKinsey analyzed more than 2,000 studies on the impact of ESG on equity returns to show a 63% share of positive findings and a strong correlation between companies that pay attention to ESG and higher equity returns. In fact, ESG oriented investing reached $30 trillion in 2019. Growing continuous value for investor stakeholders is an important goal for Keysight and creating an impact in our communities worldwide is equally essential. 
Strengthening Communities Today
Keysight has always been committed to good corporate citizenship and sustaining a better planet for future generations. As part of our recent report outlining the results of our 2020 impact goals, we announced short- and long-term goals for the future. Keysight pledged to near-term targets of committing $250M in value to strengthen the communities where we work and live and engaging 75K students in science, technology, engineering, and math (STEM) education opportunities and programs by the end of fiscal 2021.
I get excited about these commitments to offer our financial and knowledge resources to strengthen future generations. We also engage in partnerships to provide STEM education materials to a broad age and location range, including communities with traditionally limited science education support. This past year, much of our efforts focused on providing an online STEM curriculum to continue skills development during the pandemic.
Since Keysight's founding in 2014 and through 2020, Keysight employees have engaged more than 818K students in STEM education programs. As a company, we also exceeded our pledge to commit $1.25B by providing more than $1.7B in value, helping global communities via philanthropic, volunteerism, and community engagement activities. We are all in!
Building a Better Tomorrow
To continue building a diverse and inclusive environment that supports a culture of innovation and creates growth opportunities for all employees, we recently pledged that 35% of global new hires would be women, and 45% of new U.S. hires would be underrepresented minorities by the end of the fiscal year 2021.  
Joining a critical and growing effort to reduce global warming trends and leave a healthier and more sustainable planet for future generations, Keysight is also targeting net-zero emissions in company operations by the end of 2040 as part of our long-term CSR goals.
As much progress as we all have made, there is more work to do to continue delivering value to our customers, employees, investors, and communities. If you are interested in learning more about Keysight's CSR performance and our goals for the future, you can download the latest 2020 Corporate Social Responsibility (CSR) report.
It remains true. There are a lot of us at the CSR table—because social responsibility is table stakes in business today. Keysight is committed and capable and showing up where we can bring the most value.