Why I Fight for Second Chances
Why I Fight for Second Chances
Jenny Kim is working to change the way society treats people once they're out of the system. As deputy general counsel and vice president of public policy for Koch Industries, she is driven by her dedication to the law and criminal justice reform.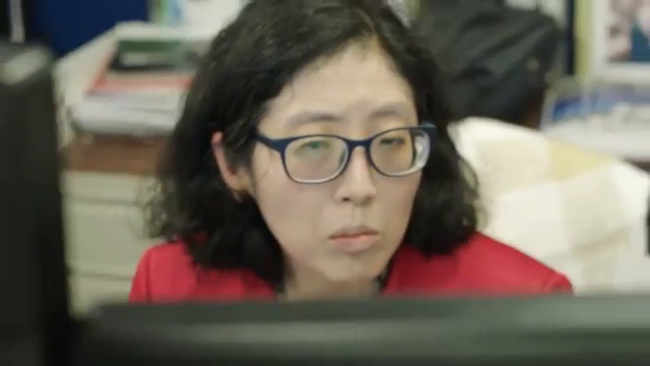 Tuesday, September 24, 2019 - 9:15am
I grew up in New York City in the '90s, during the crack cocaine epidemic. We lived in an apartment complex with other families whose sons cycled in and out of Rikers Island jail.
"They're bad people," my parents would say.
Yet, when I spoke to them, I saw how much we had in common — our families and our hopes for the future. I also realized how the system misunderstood and hurt them. This shaped my thinking around criminal justice reform.
To truly change the trajectory on criminal justice reform in this country, we need to change the way we think about it. As a society, we don't distinguish between who we are mad at and who we fear. So, we react to everything we dislike by criminalizing all conduct that we don't like. In the federal system, there are more than 5,000 criminal statutes and between 100,000 and 300,000 criminal regulations.
Here are the numbers: One in three Americans has a criminal record. If you turn your head to the left or right, you're going to see someone with a criminal record. Or maybe it's you.
There are 2.2 million Americans who are currently in prison. Ninety-five percent of them will eventually come out — about 700,000 per year. So, it's in our best interest to help them rebuild their lives.
Yet people leaving prison face 46,000 additional penalties to convictions upon rejoining society — barriers to housing, jobs and education. Even though the sentence is served, it's extremely difficult to rebuild a life and have a chance at achieving any aspect of the American dream.
Right now, the U.S. has more than 7 million available jobs. We should be focused on making sure those coming out are trained and ready to take part productively in society, addressing both emotional and skill-based needs. Doing so would benefit everyone.
This past January, Koch partnered with the Society for Human Resource Management on a pledge — that companies will agree to hire qualified people with criminal records to help fill the talent gap. For employers thinking about second-chance hiring, my advice is this: Start with one person and engage with businesses that have had success.
Everyone has dreams and aspirations, but somewhere along the line, some lose their way. We need to figure out how to ensure they are still able to find their true potential and realize it. It's why we, Koch, are so focused as a company on driving change on all fronts. It will take individuals, businesses, and entire communities to make a difference.
We need to show these people a better path and give them an opportunity. Working together, we should give ourselves the opportunity to see what we can achieve.
Written by Jenny Kim, deputy general counsel and vice president of public policy for Koch Industries.