Why 36 of Our Offices Are Leading With LEED and BREEAM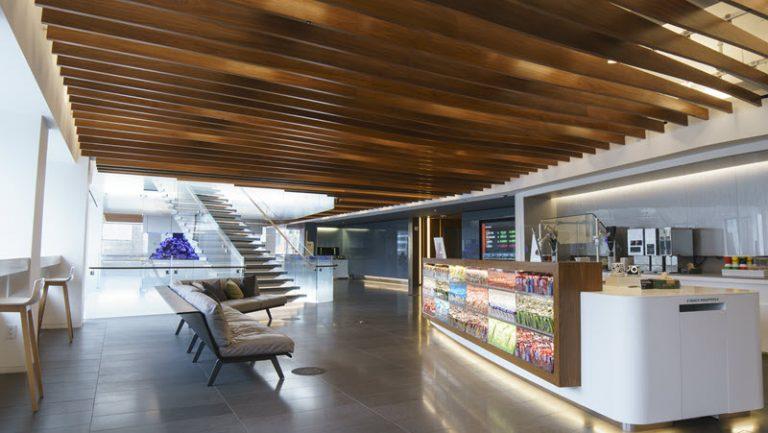 Bloomberg pantry in the 919 Third Ave New York office, our most recent LEED Gold certified building.
Why 36 of Our Offices Are Leading With LEED and BREEAM
Originally posted on bloomberg.com/company.
Design is a core component of our culture, and so is sustainability. Every decision we make around our building design takes into consideration operational efficiency and environmental sustainability.
As of year-end 2020, Bloomberg had 35 active office spaces that are environmentally certified: 15 of our spaces have achieved LEED (Leadership in Energy and Environmental Design) Platinum (the highest rating), another 19 have achieved LEED Gold (the second highest rating), and 1 received a BREEAM rating of "Outstanding," the system's highest rating. We are pleased to add one more to this list, with our newest New York City office space at 919 Third Ave receiving LEED Gold for Commercial Interiors for floors 1-4, 10, and 14-18.
Buildings with LEED or BREEAM certifications have been designed and constructed to reduce energy and water usage, promote better indoor air quality and reduce the environmental impact of construction materials and waste.
Click here to read the full story. 
To learn more about Bloomberg's sustainable busineses operations, view and download our 2020 Impact Report.