Wesco International's Annual Sustainability Report Now Available; Sets 2030 Goals for Landfill Waste, Green House Gas Emissions and Safety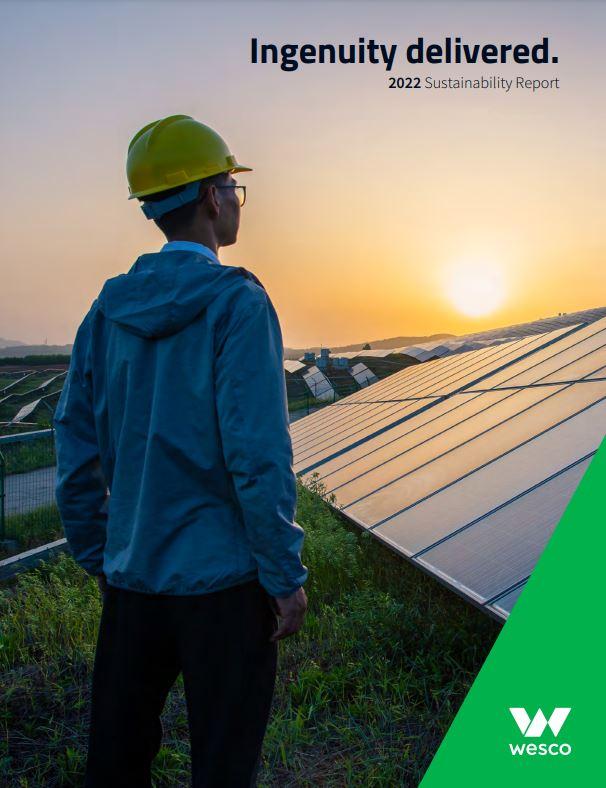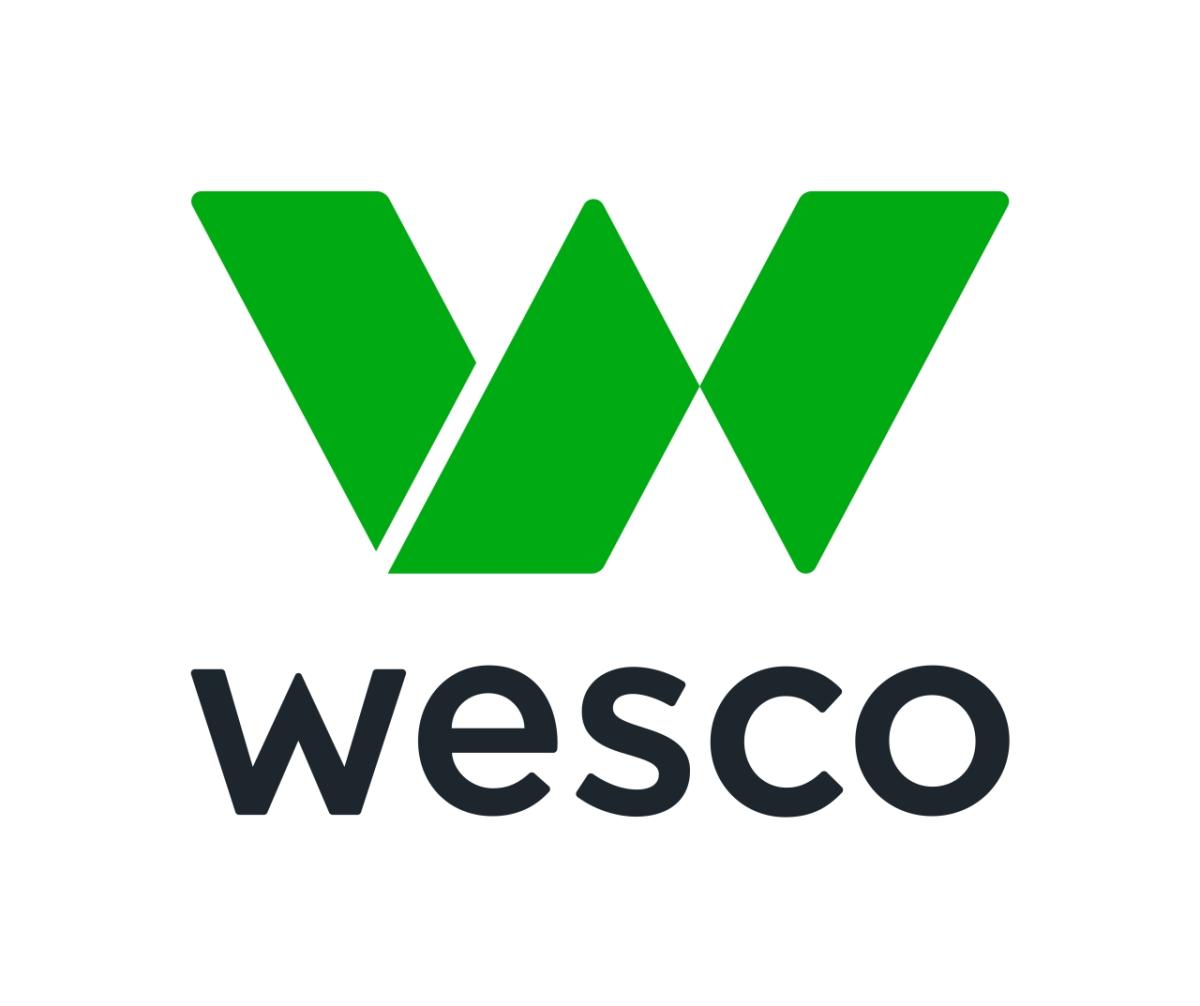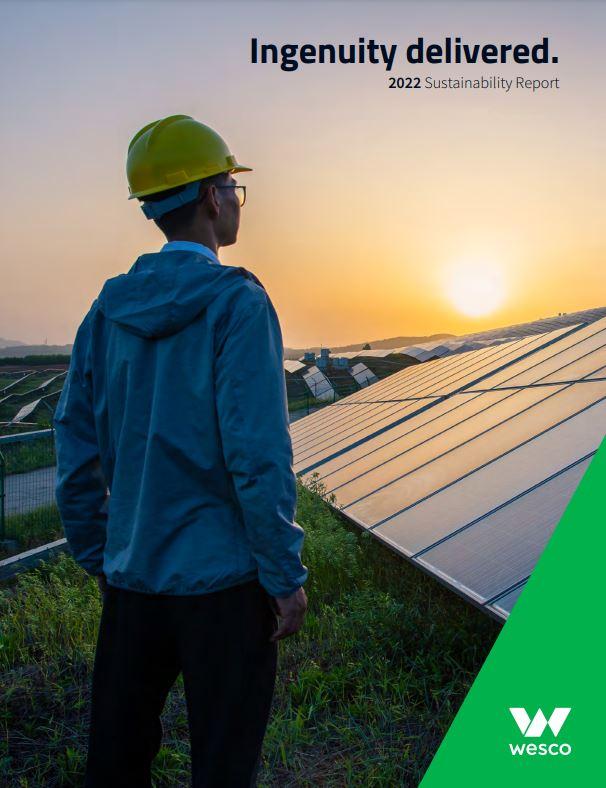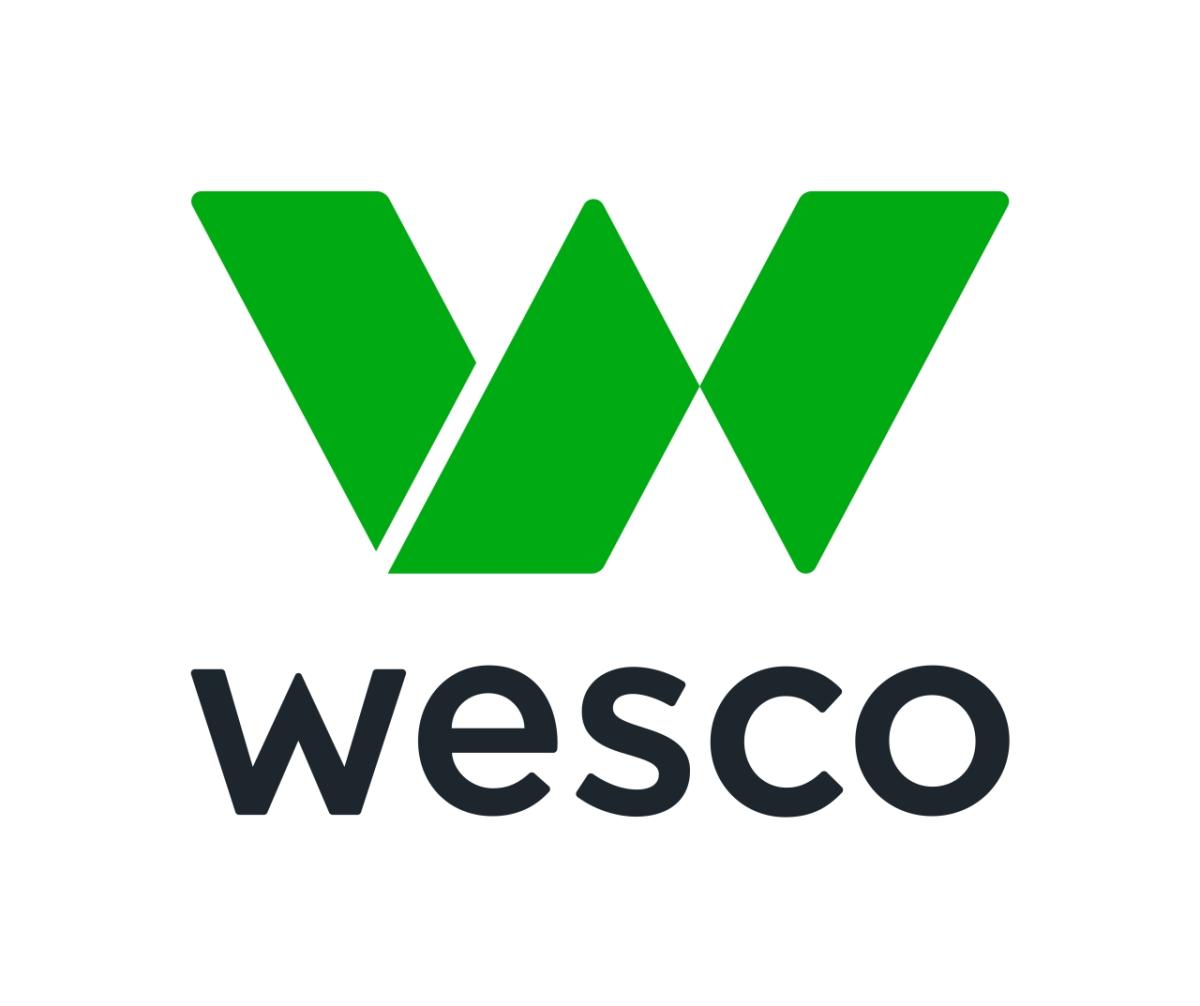 Wesco International (NYSE: WCC), a leading provider of business-to-business distribution, logistics services and supply chain solutions, issued its annual Sustainability Report. The report outlines Wesco's progress and key initiatives for advancing its environmental, social and governance (ESG) goals that include reducing greenhouse gas emissions by 30%, reducing landfill waste intensity by 15%, achieving a 15% reduction in total recordable incident rate (TRIR) and providing 425,000 hours of safety training and development to employees – all by 2030.  
The report follows a year of continued growth and value creation for Wesco's stakeholders and shares the company's ESG data and efforts during 2021. In 2016 Wesco created five specific environmental goals, most of which were met at the end of 2021. During this time, Wesco improved upon data collection and aligned with the United Nations Sustainable Development Goals (UNSDGs). Following the company's transformational combination with Anixter in 2020, the team set new goals for the combined organization looking forward to 2030.
Major report highlights include:
Wesco met safety goals and went further. Wesco's 2021 injury rate continued to improve year-over- year for the past seven years, showing a steady decline in work-related injuries, and in the severity of events. That performance placed Wesco at the very top of the latest injury rate survey by the National Association of Wholesaler-Distributors (NAW) survey of U.S. peer companies with more than US$1 billion in sales. Based on the survey results, the company's U.S. total recordable injury rate (TRIR) is 70% lower than that of peer companies. According to U.S. Bureau of Labor Statistics data, Wesco's TRIR is also 65% lower than the industry average for all wholesalers and distributors. In 2016 Wesco set a goal of a 40% reduction in TRIR from a 2017 baseline. That goal was achieved in 2020. Wesco's 2030 goal is to achieve a 15% reduction in TRIR from a 2020 baseline of 0.47 incidents per one hundred employees.
Wesco received several awards in recognition of Inclusion and Diversity (I&D) initiatives. Wesco was listed on the Bloomberg Gender-Equality Index for the fourth consecutive year and named one of "The 30 Best Companies to Work for Latinos." Each year, Latino Leaders magazine compiles a list of best companies for Latinos, using criteria such as employee diversity, programs to recruit, promote and retain Latinos, Employee Resource Group programs and Latino representation in the boardroom and C-Suite level.
 
Wesco developed teams through the Young Sustainability Innovators Program. Wesco partnered with the Arizona State University's Thunderbird School of Global Management to promote the Young SDG Innovators Program. This nine-month program helps participants develop concrete United Nations Sustainable Development Goals-aligned projects. The session builds participant's expertise, capabilities, and visibility within Wesco and helps to build connections with other ESG professionals.
 
Wearable devices improved safety metrics. 2021 was a pivotal year in the digital transformation of Wesco's Health and Safety program by introducing pilots of wearable technology designed to provide live education to the participants of their at-risk postures and movements throughout the day. Users would wear a small device on the back of their shirt collar that established a baseline for one week on their movement, then for the following two weeks, provided real-time beeps/vibrations to alert them when they were overextended, overreaching or were bending awkwardly. Feedback was incredibly positive due to the device simplicity, but also the real-time feedback provided a notification suggesting they could clearly identify and correct their risk. By increasing workers' awareness of their at-risk postures, the results were astounding in the pilots with some employees seeing 70-80% improvement in their hazardous movements, and an overall improvement for the 2021 year at 39%.
 
Wesco launched Wesco Cares, its new corporate philanthropy program, by making a $5 million commitment to community partners. Employees are actively engaged in local communities through fundraising, volunteering, contributing products, and performing advocacy to address local needs. A few 2021 highlights include: sponsoring the Chicagoland Habitat for Humanity Hero Awards; conducting a coordinated employee-giving campaign and organizing groups of employees to package meals with Feeding America and The Global Food Banking Network; a fundraising campaign for breast cancer awareness in support of the Lynn Sage Breast Cancer Foundation; raising money for the non-profit Desert Angel, an organization providing care packages to U.S. Service members overseas; and sponsorship of the Kohl's Children's Museum's Tinkering Tuesday program providing teachers and their classes STEAM (Science, Technology, Engineering, Art and Math)-based, scientifically sound educational programming through play.
About Wesco
Wesco International (NYSE: WCC) builds, connects, powers and protects the world. Headquartered in Pittsburgh, Pennsylvania, Wesco is a FORTUNE 500® company with more than $18 billion in annual sales and a leading provider of business-to-business distribution, logistics services and supply chain solutions. Wesco offers a best-in-class product and services portfolio of Electrical and Electronic Solutions, Communications and Security Solutions, and Utility and Broadband Solutions. The Company employs approximately 18,000 people, partners with the industry's premier suppliers, and serves thousands of customers around the world, including more than 90% of FORTUNE 100® companies. With nearly 1,500,000 products, end-to-end supply chain services, and leading digital capabilities, Wesco provides innovative solutions to meet customer needs across commercial and industrial businesses, contractors, government agencies, institutions, telecommunications providers, and utilities. Wesco operates approximately 800 branches, warehouses and sales offices in more than 50 countries, providing a local presence for customers and a global network to serve multi-location businesses and multi-national corporations.
Media Contact:
Jennifer Sniderman
Senior Director, Corporate Communications
717-579-6603