Wells Fargo Names Winners In Small Business Renovation Contest
Company awards physical makeovers to 20 small businesses in Atlanta, Houston, Los Angeles, Miami and Minneapolis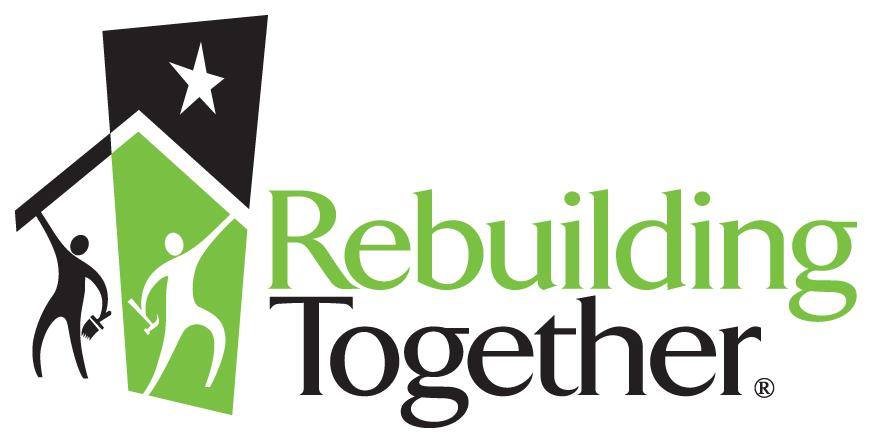 SAN FRANCISCO, August 29, 2017 /3BL Media/ – Wells Fargo (NYSE: WFC) today named 20 small businesses as winners and finalists of the Wells Fargo Works for Small Business®: Neighborhood Renovation Program Contest, which ran from May 1 – June 16, 2017. Each business will receive a physical makeover including architect-advised renovation planning and design.
"Wells Fargo is thrilled to award 20 inspiring small businesses with renovations that hold the promise of both transforming each of the businesses, and making a positive impact on their neighborhoods," said Doug Case, Wells Fargo Small Business Segment Manager. "Through our Wells Fargo Works for Small Business: Neighborhood Renovation Program Contest, we're building on our long history of community outreach and track record of forging strong relationships with small business owners across America to help them succeed financially."
Small business owners in designated neighborhoods/ZIP codes in Atlanta, Houston, Los Angeles, Miami and Minneapolis were invited to enter by completing a contest application, and writing an essay responding to four questions about their business on wellsfargoworks.com/renovation. A panel of judges, including some from each city, reviewed the entries and selected one grand prize winner per city to receive up to $25,000 in business renovations, and three finalists per city to each receive up to $10,000 in business renovations. Wells Fargo launched the program in collaboration with Rebuilding Together, a premier nonprofit organization focused on rebuilding communities in need across the country, which will help complete the renovations. To assist with renovation planning and design, architects in each city agreed to contribute their services pro-bono as part of the contest, including The Samuel Group in Atlanta and Houston, Marchi + Associates in Los Angeles, Carty Architecture in Miami and MSR Design in Minneapolis.
Winners and Finalists:
Atlanta
Dynamic Group Management (doing business as Kick Start Martial Arts)
Twelve Studios, LLC
T & J Investment Group (doing business as TZ AUTOMOTIVE)
382 Web Enterprises (doing business as Virgin Hair Depot)
Houston
Doshi House
Best Mini Market
Chapman Food Market
Kaffeine Coffee Internet & Office Café
Los Angeles
Jordan's Hot Dogs
Brooklyn Deli & Mini Market
Morris Media Studios
Poise Madame Kofo's African Boutique
Miami
Libreri Mapou Book Store
Bousa Brewing Company
Shrimp Wings & Things, Inc.
Tender Loving Care Community Thrift Store, Inc.
Minneapolis
Hope & Healing Counseling Services, LLC
Ibrahim Restaurant
Mississippi Mushrooms LLC
Wendy's House of SOUL, Inc.
In November, Wells Fargo will host small business community events in each of the five cities to showcase the renovations and engage the broader community of small business owners.
Visit WellsFargoWorks.com/renovation to learn more about the Neighborhood Renovation Program Contest, and Wells Fargo Works for Small Business – a broad initiative to deliver resources, guidance and services for business owners.
About Wells Fargo
Wells Fargo & Company (NYSE: WFC) is a diversified, community-based financial services company with $1.9 trillion in assets. Wells Fargo's vision is to satisfy our customers' financial needs and help them succeed financially. Founded in 1852 and headquartered in San Francisco, Wells Fargo provides banking, insurance, investments, mortgage, and consumer and commercial finance through more than 8,500 locations, 13,000 ATMs, the internet (wellsfargo.com) and mobile banking, and has offices in 42 countries and territories to support customers who conduct business in the global economy. With approximately 271,000 team members, Wells Fargo serves one in three households in the United States. Wells Fargo & Company was ranked No. 25 on Fortune's 2017 rankings of America's largest corporations. News, insights and perspectives from Wells Fargo are also available at Wells Fargo Stories. Member FDIC.
About Rebuilding Together
Rebuilding Together is a leading national nonprofit in safe and healthy housing with more than 40 years of experience. Together, with our corporate and community partners, we transform the lives of low-income homeowners by improving the safety and health of their homes and revitalizing their communities. Rebuilding Together's local affiliates and nearly 100,000 volunteers complete about 10,000 rebuild projects nationwide each year. Learn more and get involved at rebuildingtogether.org.