Wells Fargo Commits $50 Million to American Indian/Alaska Native Communities
Wells Fargo Commits $50 Million to American Indian/Alaska Native Communities
Wells Fargo's five-year financial commitment will primarily focus on environmental sustainability, economic empowerment, and diversity and social inclusion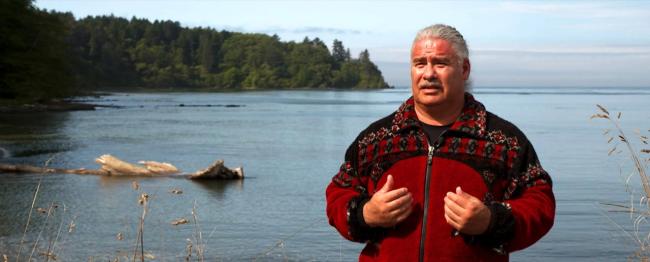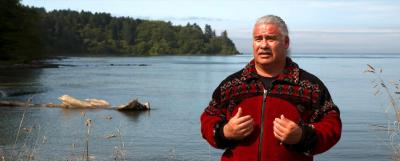 Wednesday, November 29, 2017 - 2:15pm
Wells Fargo has committed $50 million over the next five years to help address the economic, social, and environmental needs of American Indian/Alaska Native communities. The company will expand philanthropy programs, work to improve products and services that meet the financial and banking needs of American Indian/Alaska Native communities, award grants to national nonprofits serving these communities, and help create a greater awareness of their culture, history, and contributions.
"We are only as successful as the communities in which we work," CEO Tim Sloan said. "Our longstanding relationships with tribal governments and American Indian/Alaska Native customers are a point of tremendous pride at Wells Fargo. I am pleased to be able to make this announcement on behalf of our 268,000 team members as part of Native American Heritage Month."

Wells Fargo leadership consulted American Indian/Alaska Native businesses, nonprofits, and tribal governments to develop and vet the financial commitment.

"In the past few years, through dialogue with various tribal leaders and tribal members, we have learned a great deal about the specific needs and challenges faced by many of our stakeholders," said Jon Campbell, head of Corporate Responsibility and Community Relations for Wells Fargo. "And, with the commitment we announced today, we intend to help address some of those challenges in partnership with AI/AN leaders, governments, and tribal nonprofit organizations in ways that are intentional, relevant, and inclusive."

The bulk of the financial commitment will be devoted to philanthropy aligned with the concerns raised by consulted tribal stakeholders during the development of the commitment and Wells Fargo's 2020 Corporate Social Responsibility focus areas. It will focus primarily on:
Environmental sustainability: renewable energy projects and clean water programs.
 
Economic empowerment: down payment assistance, affordable housing development, and other programs to advance homeownership; capacity building for American Indian/Alaska Native Community Development Financial Institutions to support small businesses and create jobs and asset-building programs to help individual tribal members create wealth through matched savings and other mechanisms; a customized financial capability curriculum; and postsecondary education programs and scholarships.
 
Diversity and social inclusion: leadership and career development training; cultural awareness and language preservation programs.
Wells Fargo will announce recipients of national grants who serve these communities on a rolling basis beginning in the first quarter of 2018. Beginning in January 2018, local nonprofits serving American Indian/Alaska Native communities may apply for grants through Wells Fargo's online tool.

The $50 million commitment will also allow Wells Fargo to expand its dedicated resources for tribal advocacy and community outreach. This will include hiring a business-relationship manager to focus entirely on the American Indian/Alaska Native market segment and work closely with Wells Fargo's national tribal advocate, Cora Gaane. The company will also assemble a cross-functional advisory council comprised of Wells Fargo's lines of businesses and stakeholder and community engagement, policy, and philanthropy teams to identify and address challenges within American Indian/Alaska Native communities.

More than 50 years of support

Wells Fargo has been serving American Indian/Alaska Native governments and communities for more than 50 years and currently provides capital and financial services to more than 200 tribal entities in 27 states, including tribal community development projects. "Wells Fargo appreciates the engagement we have had with our tribal customers over more than 50 years, and we respect the sovereignty of their nations," Campbell said.

In 2016, the company developed and published an Indigenous Peoples Statement in consultation with tribal leaders, indigenous stakeholders, and their representatives, to help guide decision-making on projects where proceeds of Wells Fargo financing may potentially impact American Indian, Alaska Native, or other indigenous communities.

"Wells Fargo is taking meaningful steps to ensure the bank is more responsive to the Native communities they serve," said Cristina Danforth, president of the Native American Financial Officers Association. "Aligning staff to better understand our needs and making a significant financial commitment to nonprofits serving Indian Country builds on Wells Fargo's policy approach and its adoption of the Indigenous Peoples Statement to consider and honor indigenous communities' cultural and environmental concerns. This comprehensive approach is a model we would like to see adopted by more financial institutions in Indian Country."

Wells Fargo's Native Peoples Team Member Network is another way the company provides support for American Indian/Alaska Native communities. Established in 2003, Wells Fargo's Native Peoples Team Member Network encourages team members to engage with and build understanding and support for the American Indian/Alaska Native and Native Hawaiian communities that Wells Fargo serves, and provides insight into American Indian/Alaska Native and Native Hawaiian cultures. It also offers its members professional and career development, mentoring and leadership engagement, and opportunities to plan and participate in American Indian/Alaska Native and Native Hawaiian community outreach and events.

"As a Native American, I am so proud to be part of Wells Fargo, and I am very pleased with the progress we have been making for more than 50 years in serving financial needs in American Indian and Alaska Native communities through our business and our philanthropy," said Mark Jiron, operations manager at Wells Fargo Advisors and enterprise president of Wells Fargo's Native Peoples Team Member Network. "I see this generous commitment as a testament to where the company's heart and business intent truly is, and a signal to all stakeholders that the bank is serious about restoring trust with team members and in Indian Country."