Water for All, All for Water
By Carrie Houtman, EH&S and Sustainability Director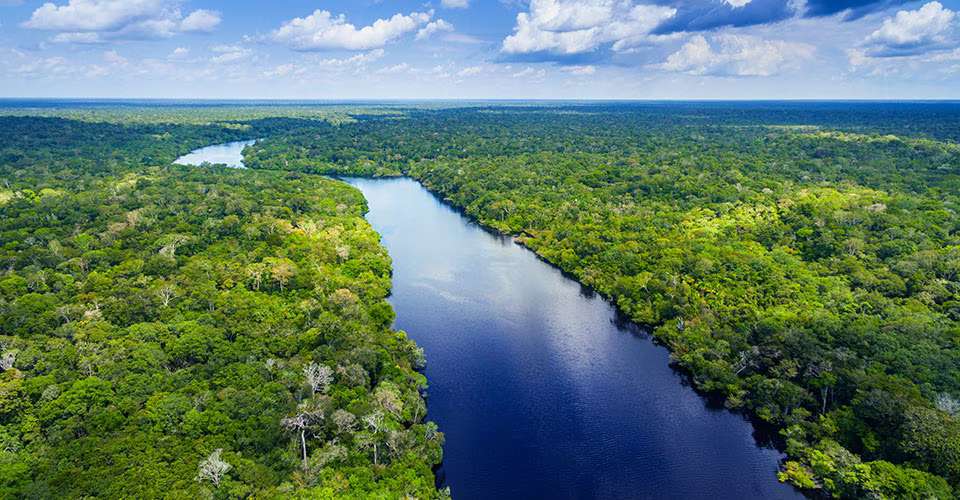 There is a place for every person to connect to water stewardship. Just as we all depend on water, a sustainable water future depends on us. 
 
This year's World Water Day is focused on accelerating action. We talked with Carrie Houtman, global sustainability director for climate, to find out how Dow is taking action to manage water around four spheres of influence: our direct operations, product offerings, supply chain, and wider watershed health.
Why do companies such as Dow care about sustainable water management? What are the business challenges around water resiliency?
Fresh water supply is becoming an increasing challenge for communities and industry alike. It is essential for us to continue to get better, more efficient and more effective at managing this precious finite resource.
Business continuity is top of mind for us. If we don't have water, we don't have safe and successful and sustainable operations. What motivates us is the need to make sure that we can maintain operational continuity and environmental safety.
There is an inextricable link between carbon management, water and biodiversity. A quote that resonated with me says: "Carbon is the message, and water and nature are the messenger." It illustrates that what we do and don't do as a society to reduce carbon has a direct impact on the availability and quality of water.
It's also very important to think about the trade-offs that are required to balance low-carbon technologies with increasing water scarcity. With few exceptions, lower-carbon technology drives water consumption higher. As we drive forward our plan to decarbonize and grow, we also need to take into account two important factors as we invest – the water needed for these technologies and the impact to the ecosystem. None of the actions that we take to address carbon, biodiversity or water management should be done in a silo.
Our aim is to work with our customers, suppliers, and the communities and ecosystems in which we operate to positively impact the watersheds beyond our fenceline.
How is water management evolving at Dow?
Over the past several years, we have anchored our water conservation efforts at six key water-stressed sites – selected for their global significance to Dow regarding freshwater intake and production. Today, we are broadening our vision and advancing water stewardship across our enterprise – from supply chains to operations to product offerings. And we are proud of our ongoing partnerships and collaborations to restore watersheds and protect ecosystems.
Let me share an example of a Dow solution that you might not associate with water savings: food packaging. An estimated 30% of food worldwide is wasted between the farm and the table. In the U.S. alone, the food we waste used 10 trillion gallons of water to produce. Better food packaging and transport packaging technology is helping reduce spoilage, loss or damage, and save an enormous amount of water.
Dow has the expertise and the opportunity to be an industry leader in reducing carbon emissions, water stewardship and ecosystem preservation and restoration, building on the work of our Valuing Nature Goal. Already, there are many examples of where we can have the best of both worlds – low carbon, water savings and healthy ecosystems. Using purposefully constructed wetlands that serve as a low-carbon approach to water-treatment filtration is just one example.
We also are seeking to work with our tens of thousands of suppliers, to see how we can collaborate to reduce our impacts and dependencies on water resources across the value chain.
Why is it important for all of us to do our part?
As society moves forward with additional environmental priorities like carbon reduction, we need to treat water like the precious and finite resource it is and remain focused on protecting valuable ecosystems. There are very real tradeoffs, and society finds better solutions when we understand and account for this.
There is a place for every person to connect to water stewardship. Just as we all depend on water, a sustainable water future depends on us.
Discover how Dow is accelerating change through actions and collaboration.