Walmart Is Working To Advance Sustainable Chemistry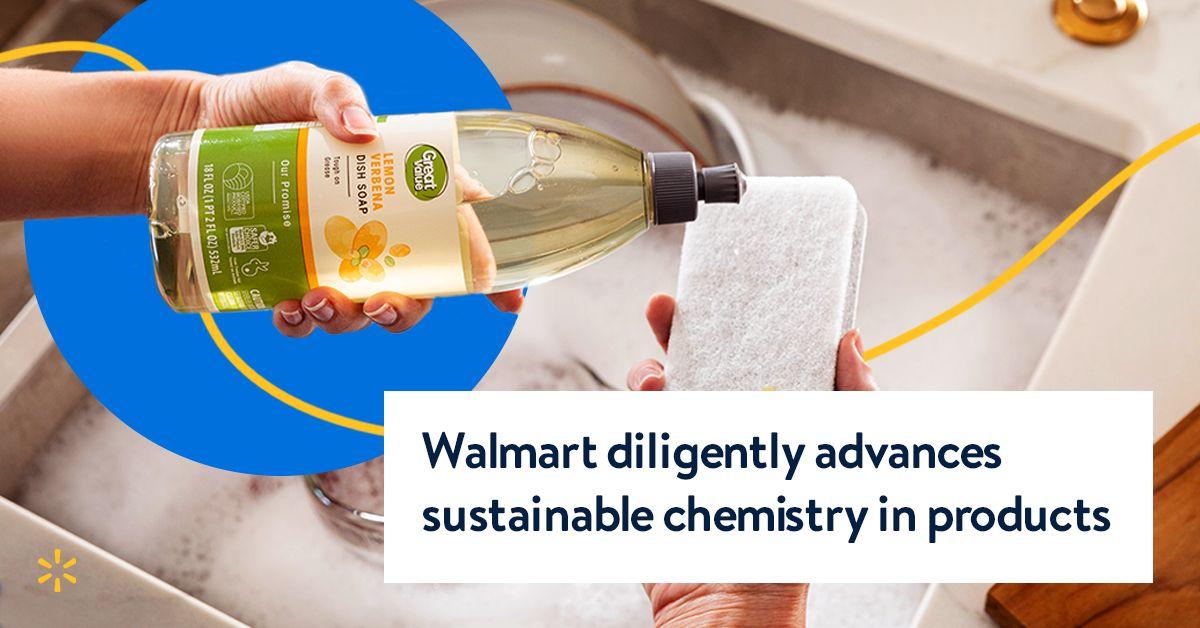 As part of our pursuit to provide customers with products that are safe, more sustainable and affordable, we're working to advance sustainable chemistry. This means encouraging suppliers to design and manufacture products that use efficient, safe and environmentally benign chemicals and processes.
As part of this work, we're committed to advancing the sustainable chemistry of manufacturing products. In 2017, we set a goal to reduce our footprint of priority chemicals in formulated consumables 10% by 2022. Our suppliers report achieving a 17% reduction as of 2020.
We're also calling on our suppliers to take action, and collectively we're making incredible strides. Reckitt is incorporating sustainable chemistry into their product design and has set a goal of achieving a 65% reduction in their chemical footprint by 2030.
We are also working to accelerate the incorporation of these principles into our own products. Our new private label household product line, Our Promise, is designed with sustainable chemistry in mind. These household essentials are labeled with national safety certifications, including EPA Safer Choice, to help customers make safe, affordable and mindful choices.
Learn more about our sustainable chemistry initiatives in our latest ESG brief on safer, healthier foods and other products: https://bit.ly/3HwwcoW