The Waldorf Way: 'Learning About Nature, in Nature'
The Waldorf Way: 'Learning About Nature, in Nature'
Maine's Seacoast Waldorf School provides youth a holistic schooling experience for lifelong success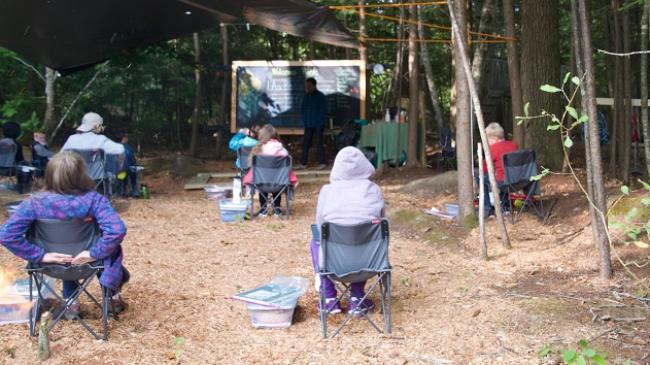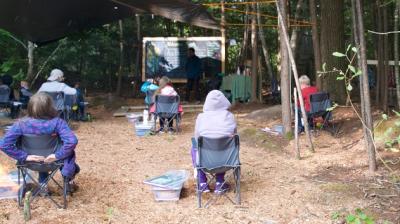 Monday, July 12, 2021 - 10:35am
A school without play structures is not a typical education, but Seacoast Waldorf School is anything but typical.
The Maine-based school teaches to about 88 students each year from pre-kindergarten to Grade 8, implementing the world-renowned Waldorf Education that "revolves around the child and the child's development," says Jacqui Boyko, interim administrator at Seacoast Waldorf School.
"We operate on the theory that every child is going to hit milestones at different points," says Boyko. "Students are here for more than just learning how to read and write, they're here to learn how to interact with peers and adults in a practical way."
The first Waldorf school was founded over a century ago in Germany by Rudolf Steiner, an educator, scientist and philosopher. Today, there are over 1,000 Waldorf schools around the world.
With its emphasis on outdoor learning and immersion in nature, the Seacoast Waldorf model barely missed a beat through a global pandemic that restricted indoor activity.
"Many parents and students were not satisfied with virtual learning, coupled with already-increased screen time and limited interaction with peers," says Boyko. "Our model offers an alternative, with education that emphasizes learning about nature, in nature."
There's also no technology in the classroom until middle school, with Boyko citing research that too much early technology consumption in a child's education can negatively impact brain development.
Since 2014, Enbridge has given to Seacoast Waldorf School to help fund its holistic schooling experience as part of our commitment to sustainability in the communities near our operations and projects. This year, Enbridge gave $2,500 to help replace the school's roof in urgent need of repair.
During last year's COVID-19 pandemic, Seacoast Waldorf School conducted its classes outside until colder weather moved things indoors. Once winter sets in, though, there is still plenty of outdoor time for the students to explore and play.
"The kids have very minimal directive play, so they're often out in the trails out back roaming around and having a good time on their own," says Boyko.
"Enbridge is a great neighbor—right from the beginning, they have invited our kids to come over and use their space."
Not surprisingly, enrolment and interest in the experiential-based school jumped over the past year, when families and youth spent an increased amount of time inside and struggled to avoid increased screen time.
For Boyko, the most rewarding part of this year has of course been the continued interaction with the kids and youth students, but also her colleagues who have risen to the challenge.
"Despite this year's difficulties, seeing the passion that our teachers have in their willingness to adapt to the situation in a safe way has meant the world to our faculty and families."