Visa Recognized in Top Diversity and Inclusion Indexes
Visa Earned a Perfect Score on the Human Rights Campaign's 2018 Corporate Equality Index for LGBTQ Equality and Is Featured in Diversity Best Practices' "Inclusion Index."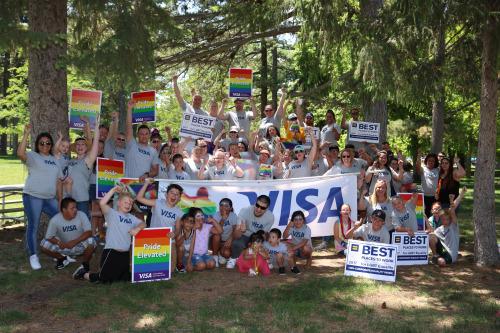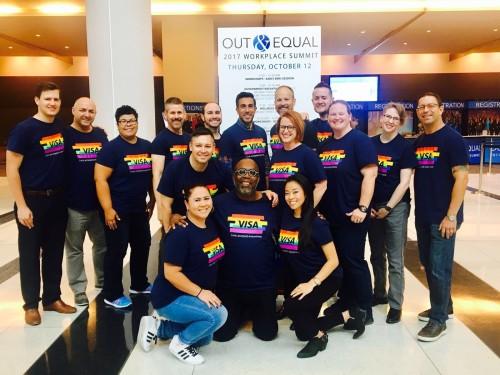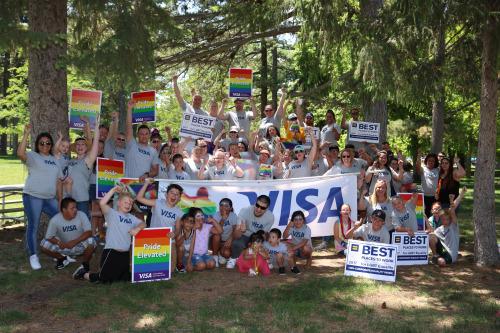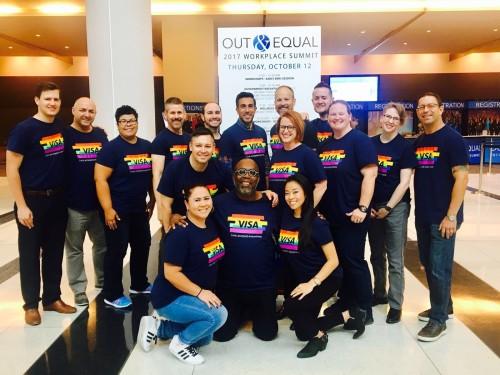 This week, Visa received recognition from two notable organizations, the Human Rights Campaign Foundation (HRC) and Diversity Best Practices (DBP), a division of Working Mother Media, for the company's work in championing diversity and inclusion in the workplace.
HRC announced that Visa received a perfect score of 100 percent on the 2018 Corporate Equality Index (CEI), a national benchmarking survey and report on corporate policies and practices related to lesbian, gay, bisexual, transgender and queer (LGBTQ) workplace equality.
This is the third year in a row that Visa has received a perfect score on the Corporate Equality Index from the HRC, and a designation as a "Best Place to Work for LGBTQ Equality."
"We are committed to fostering a diverse workplace where all people and perspectives are valued, and our employees can bring their whole selves to work. Visa is proud of the 100 percent rating on the HRC Corporate Equality Index for the third year in a row, and honored to be included among top companies on DBP's Inclusion Index," said Jolen Anderson, Visa's chief diversity officer. "Inclusion within our organization is not just about accepting our differences, but about challenging ourselves to learn completely new behaviors that take us out of our comfort zones and welcome new insights from all parts of the organization, all levels and all backgrounds. We know there is more work to be done, and we're continuing to focus on initiatives that enact real change within our company and the world."  
Visa has a long-standing history of supporting LGBTQ causes from celebrating Pride Month to standing up for marriage equality.  This year, more than several hundred Visa employees participated in the various Pride parades and events celebrating equality and diversity in San Francisco, Utah and Austin. Visa "Pride" is an active employee resource group (ERG) for LGTBQ employees and their allies with chapters across Visa offices globally. Visa Pride hosts local events for employees including inviting prominent speakers from the LGTBQ community to Visa or organizing community events to show their support and lend a voice to important issues.
"I am not surprised to see Visa listed on the HRC Corporate Equality Index for the third year in a row. This recognition proves that Visa lives its values by taking action, standing up to important policies, and offering inclusive benefits that make a positive impact for LBGTQ employees and their families," said Jeff Allison, senior vice president of Merchant Support and Customer Support, and the executive sponsor of the Visa Pride Utah chapter. "I've been involved with the Utah Pride ERG for years and appreciate the amazing people and allies that push for delivering a culture of inclusivity. I encourage everyone to take a look at all the ERGs available at Visa to see how you can participate in supporting employees that may feel marginalized."
Last month, Visa participated in the Out & Equal Work Place Summit in Philadelphia. The conference convenes thought leaders from top companies and encourages them to share best practices on creating a diverse and inclusive environment for the LGBTQ community. Visa's Patty Dingle, senior director of Diversity & Inclusion, and Visa's Adam Wand, vice president and group lead of Global Public Policy, presented sessions on Global Leadership and Unconscious Bias training, and hosted discussions about how to teach inclusive behavior in the workplace.
Visa's support for diversity and inclusion was also recognized by Diversity Best Practices. DBP unveiled its first "Inclusion Index," providing data and insight into how the participating companies fared in three areas: demographic transparency; best diversity and inclusion practices in recruitment, retention and advancement; and company culture. The DBP Inclusion Index recognized companies that were transparent in sharing their workforce demographics, and that have best-in-class diversity and inclusion policies, procedures, and programs in place to ensure a positive, inclusive environment for all employees. Visa was among the 33 companies that earned a place on the Index.