Visa Commits to 100% Renewable Electricity by End of 2019
Supports industry progress by joining RE100 Initiative and Business Renewables Center, signing Corporate Renewable Energy Buyers' Principles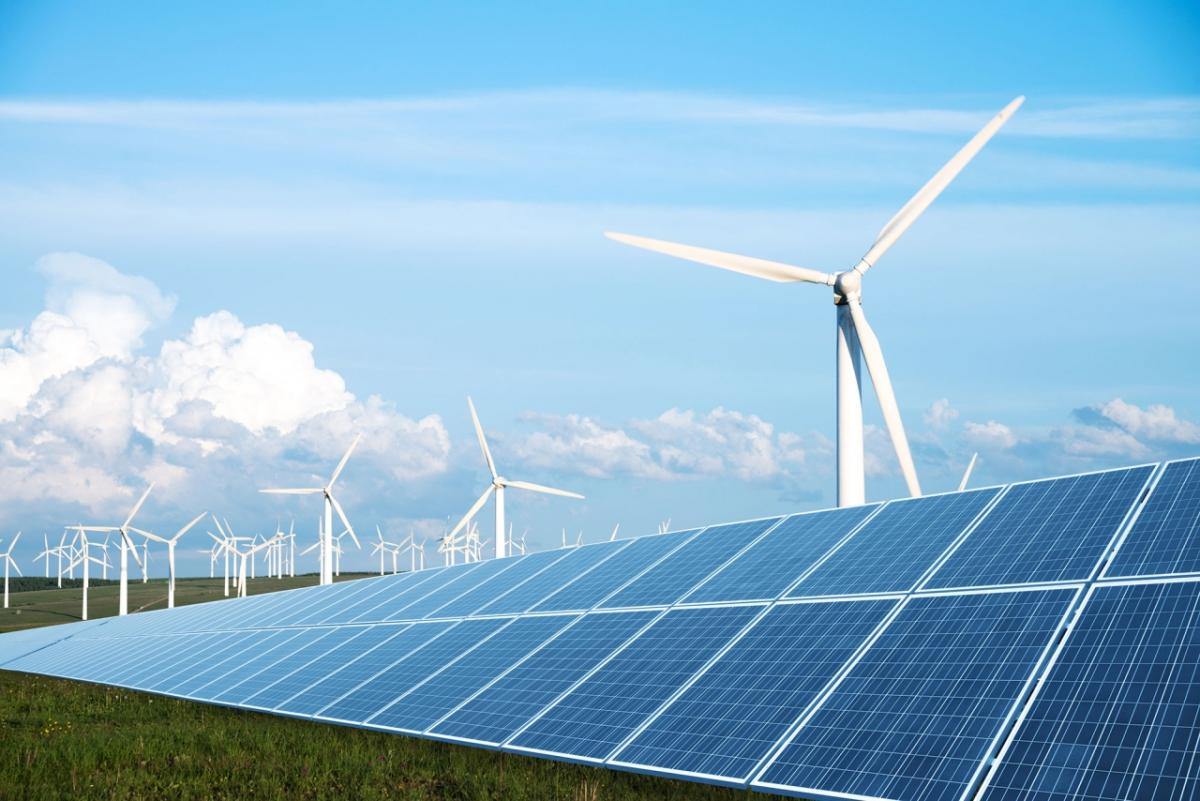 SAN FRANCISCO, February 28, 2018 /3BL Media/ - Visa (NYSE: V) today announced its commitment to use 100 percent renewable electricity across its global operations by the end of 2019.
As part of this commitment, announced in conjunction with this week's Climate Leadership Conference in Denver, Colorado, Visa is joining the RE100 initiative, a collaborative, global platform developed by The Climate Group in partnership with CDP to increase demand for and delivery of renewable energy.
"We are proud to play a role in driving the adoption of renewable energy," said Al Kelly, chief executive officer of Visa Inc. "For Visa, this announcement is an example of our longstanding commitment to operate as a responsible, ethical and sustainable company, while fostering economic growth."
To support further industry progress in the adoption of renewable energy, Visa also is joining Rocky Mountain Institute's Business Renewables Center and becoming a signatory to the Renewable Energy Buyers' Principles, led by World Wildlife Fund.
"We congratulate Visa on joining RE100 with an ambitious 100 percent renewable electricity goal, and for demonstrating leadership by working with key stakeholders to build local renewable electricity markets," said Sam Kimmins, RE100, at The Climate Group.
Visa's roadmap to renewables
To reach 100 percent renewable electricity by the end of 2019, Visa will pursue an approach that emphasizes immediate action across its global facilities portfolio. Today, an estimated 35 percent of Visa's global electricity consumption comes from a mix of renewable energy sources such as solar, wind and hydropower.
Working with local utilities and competitive electricity market providers, Visa will pursue renewable electricity options available in each market that best fit its approach to renewable electricity. Visa will seek impactful, local renewable electricity investments in markets where the company has major facilities, including four locations in the U.S. and the U.K. that account for 80 percent of its global electricity use. Visa also will be transitioning the remainder of its footprint toward renewable electricity.
"Visa's commitment to renewable electricity does not end at our front door," said Douglas Sabo, vice president and head of Corporate Responsibility and Philanthropy at Visa Inc. "We aim to support broader industry progress in this area by joining the Business Renewables Center as well as signing on to the Corporate Renewable Energy Buyers' Principles."
Scaling energy efficiencies
Visa's commitment builds on the company's focus on implementing efficiency initiatives that reduce its use of energy at its data centers and offices. In its locations around the world, Visa continues to invest in energy efficiency measures, including LEED-based building design and operations, lighting upgrades, motion sensors and an efficient electronics policy that mandates at least 90 percent of new electronics in its largest corporate campus offices meet either ENERGY STAR or EPEAT certification standards.
Visa has achieved numerous environmental certifications of its facilities through initiatives such as the U.S. Green Building Council's Leadership in Energy and Environmental Design (LEED) program. As of 2017, an estimated 67 percent of Visa's global square footage has attained an environmental attribute certification.
About Visa Inc.
Visa Inc. (NYSE: V) is the world's leader in digital payments. Our mission is to connect the world through the most innovative, reliable and secure payment network – enabling individuals, businesses and economies to thrive. Our advanced global processing network, VisaNet, provides secure and reliable payments around the world, and is capable of handling more than 65,000 transaction messages a second. The company's relentless focus on innovation is a catalyst for the rapid growth of connected commerce on any device, and a driving force behind the dream of a cashless future for everyone, everywhere. As the world moves from analog to digital, Visa is applying our brand, products, people, network and scale to reshape the future of commerce. For more information, visit usa.visa.com/aboutvisa, visacorporate.tumblr.com and @VisaNews.
About RE100
Led by The Climate Group in partnership with CDP, RE100 is a collaborative initiative bringing together the world's most influential businesses committed to 100% renewable power. Renewables are a smart business decision, providing greater control over energy costs and a competitive edge, while helping companies to deliver on emission reduction goals. RE100 members, including Global Fortune 500 companies, have a total revenue of over US$2.75 trillion and operate in a diverse range of sectors – from Information Technology and financial services to pharmaceuticals and automobile manufacturing. Together, they represent more than 160TWh of renewable electricity demand and send a powerful signal to policymakers and investors to accelerate the transition to a zero-emissions economy. Visit RE100.org and follow us on Twitter @theRE100 #RE100.
Media Contact:
Visa Inc.
Marni Goldberg
globalmedia@visa.com
##