ViacomCBS Showed the Spirit of Giving Back with a Virtual Community Day for Interns
By Harold Anderson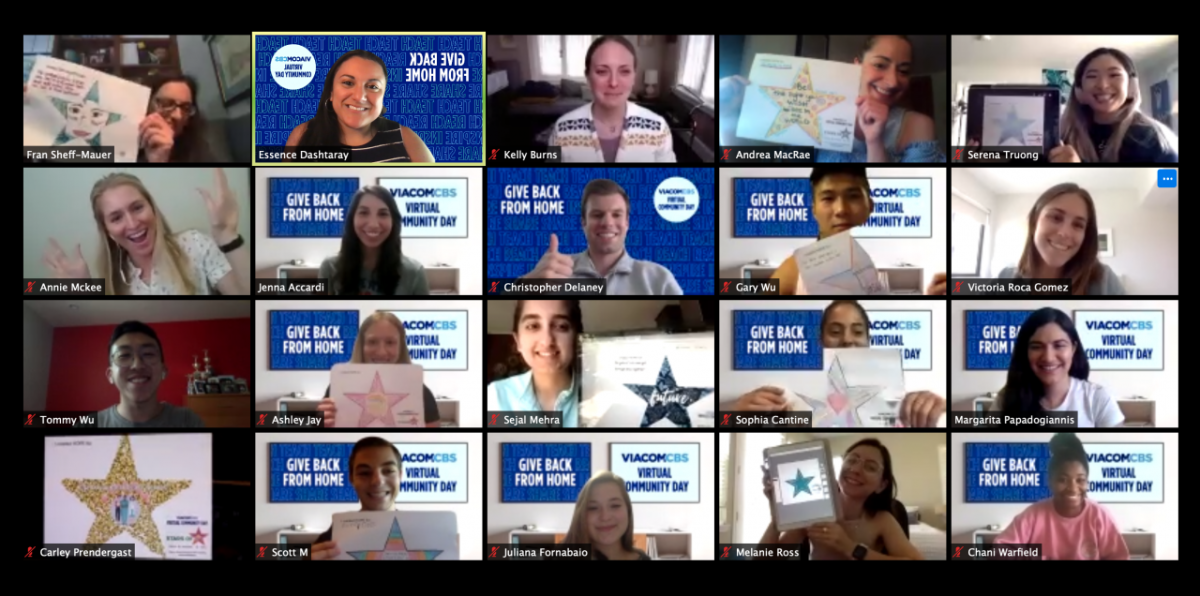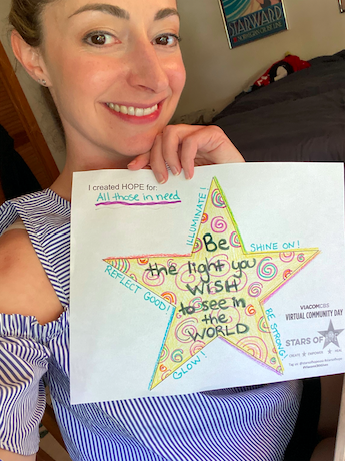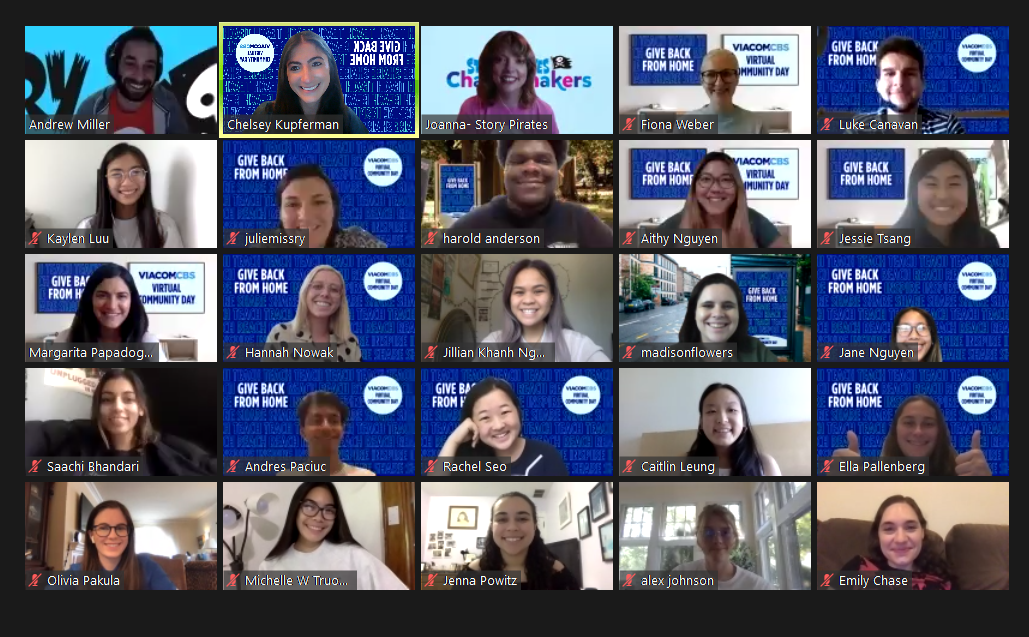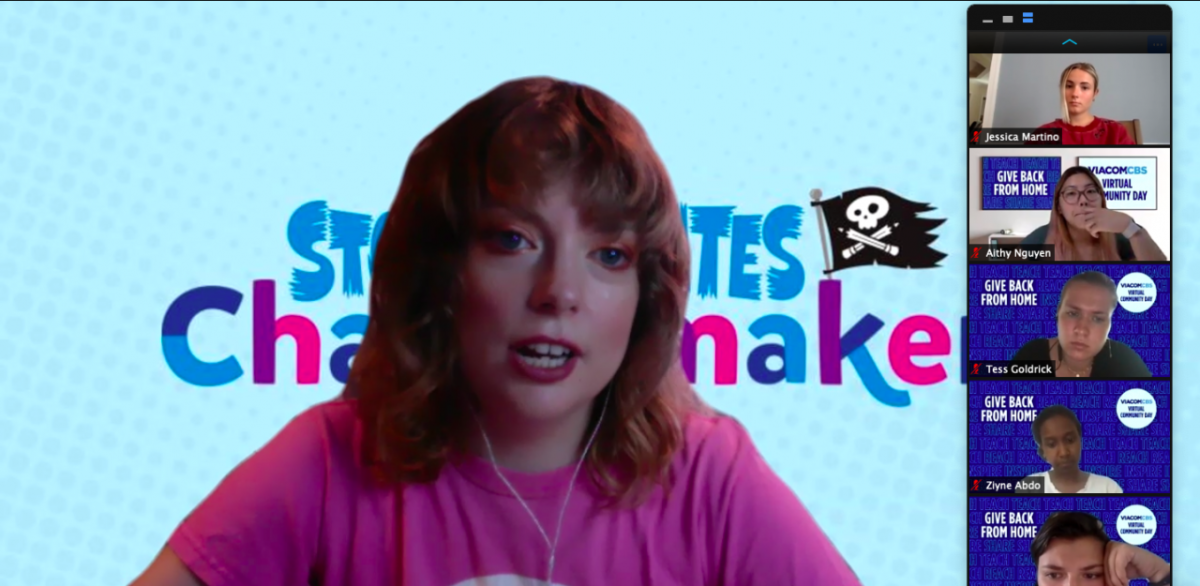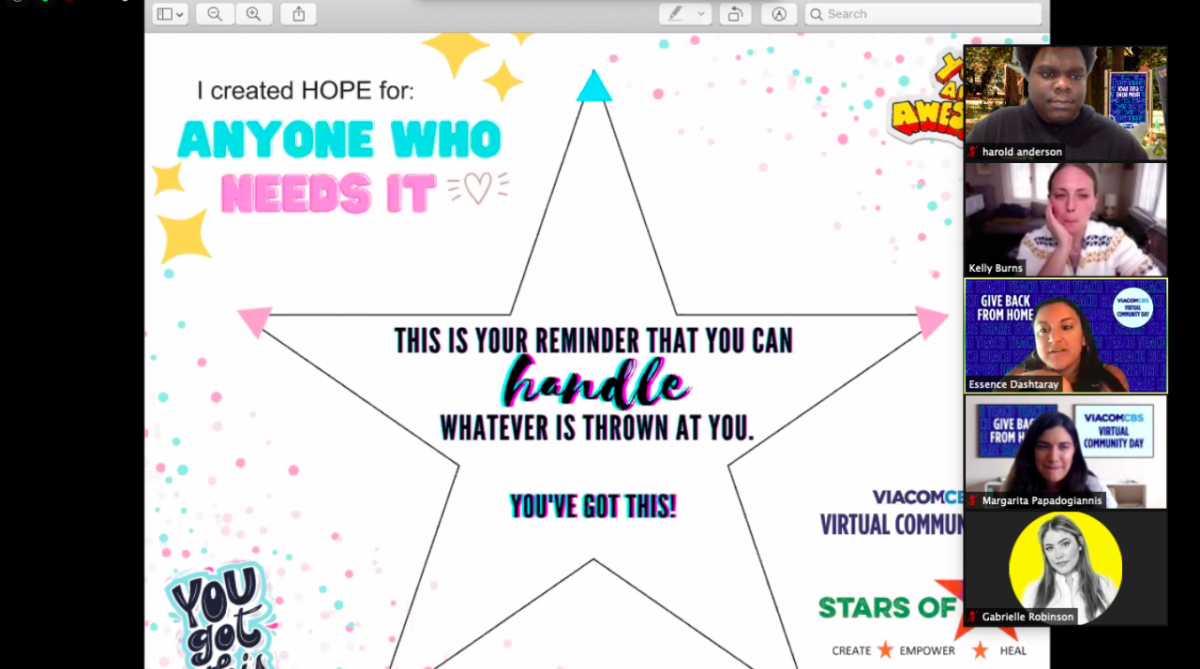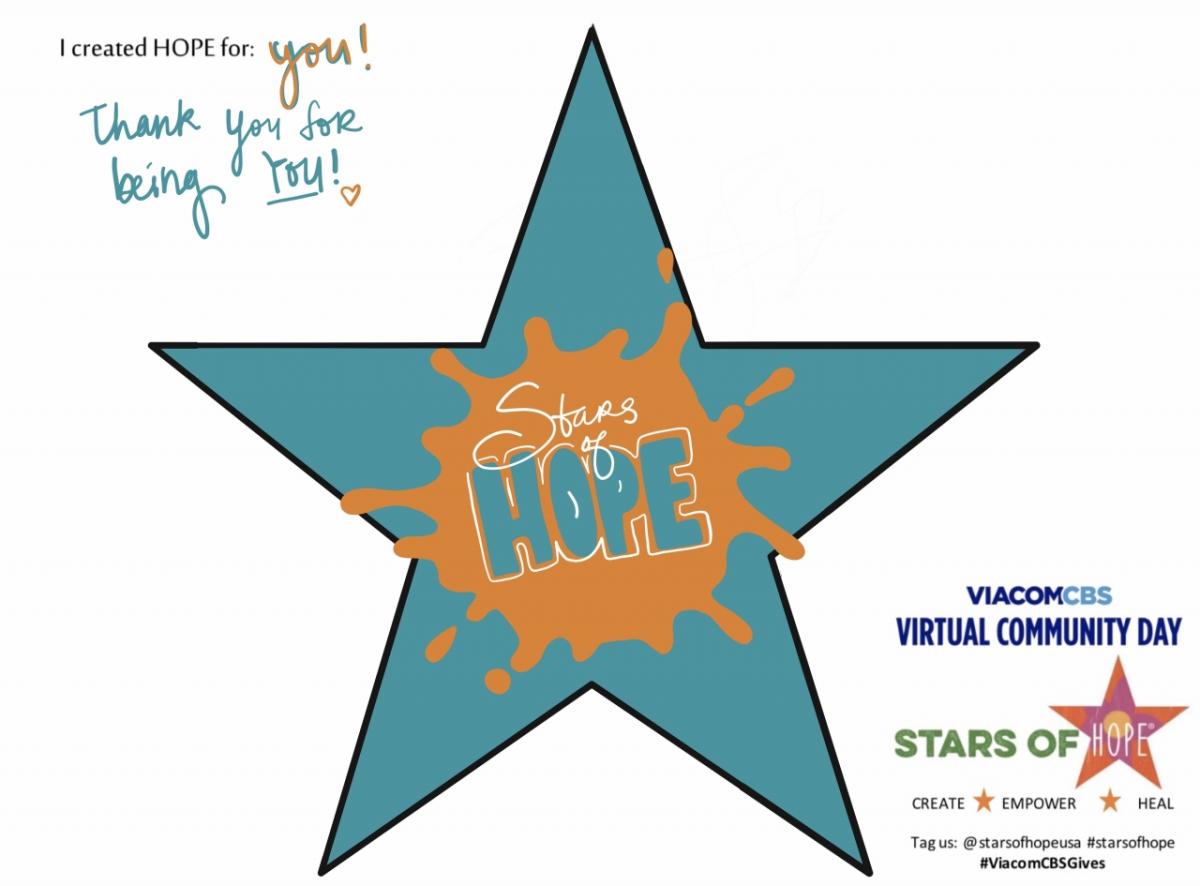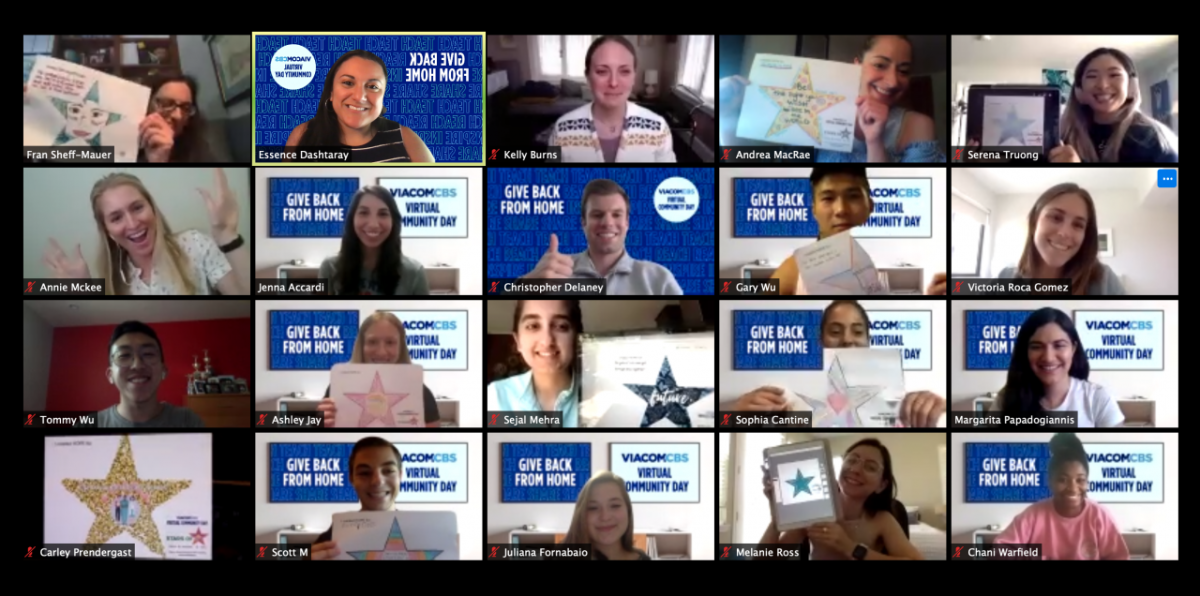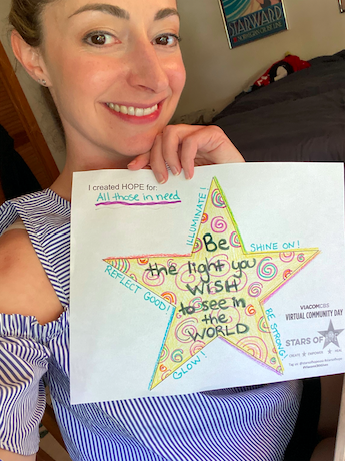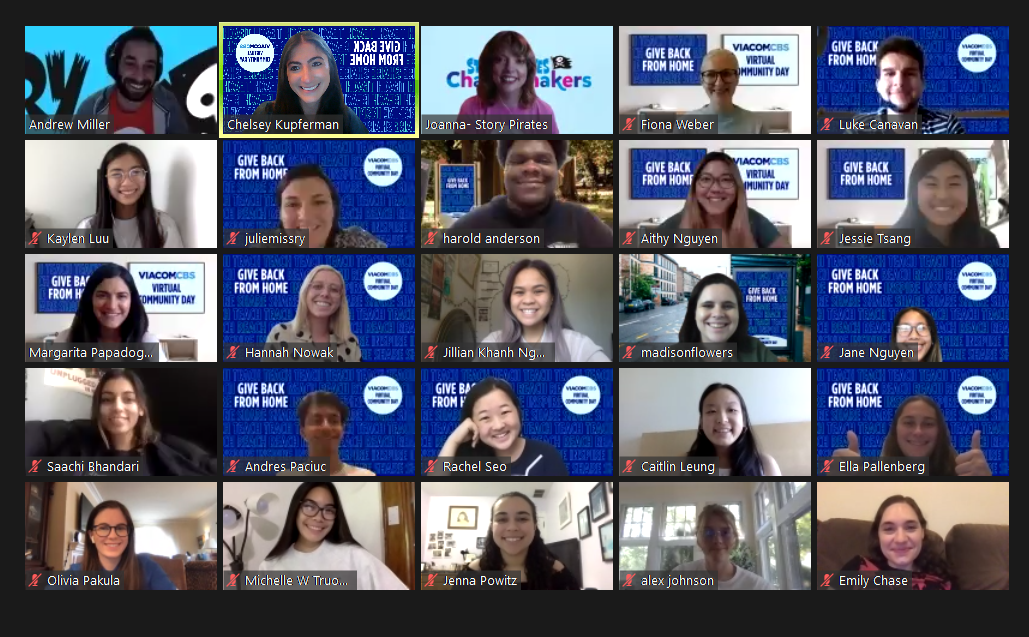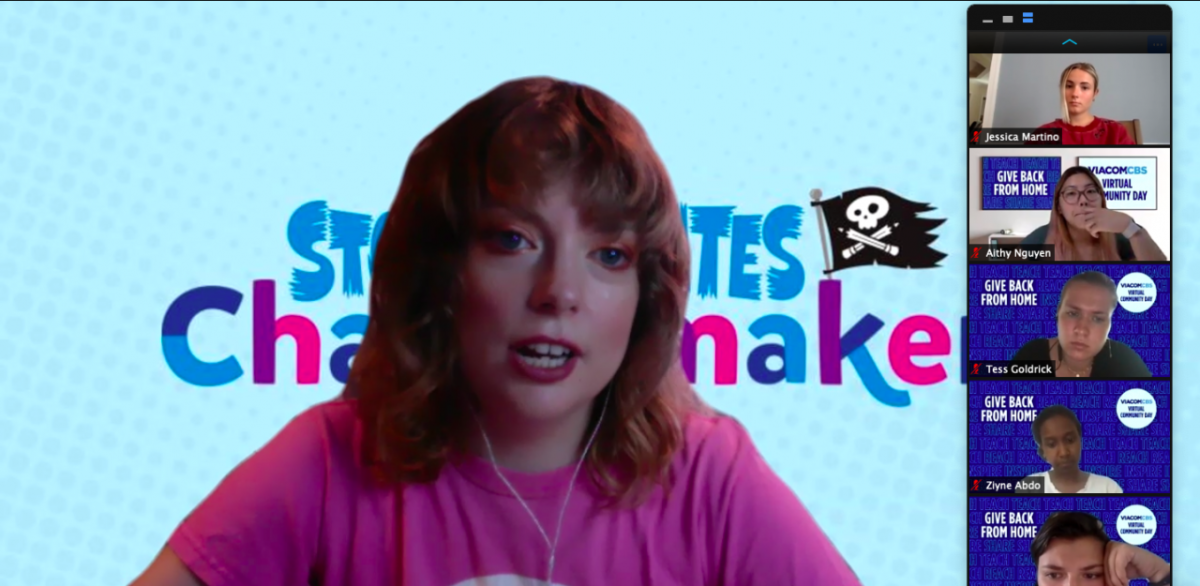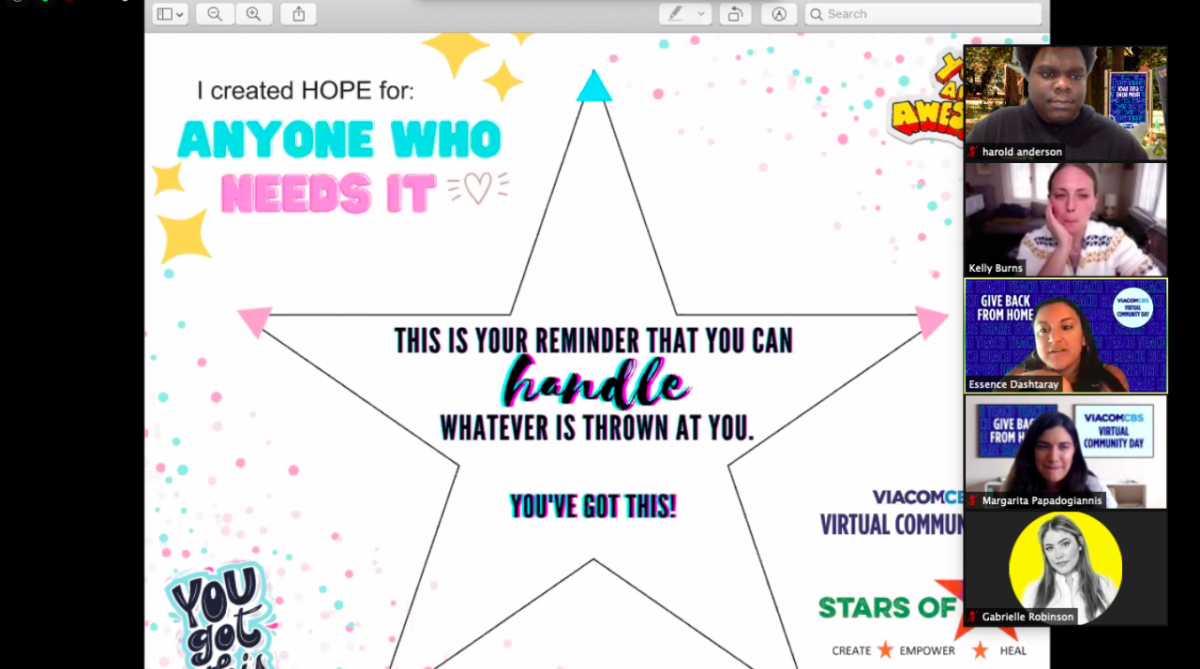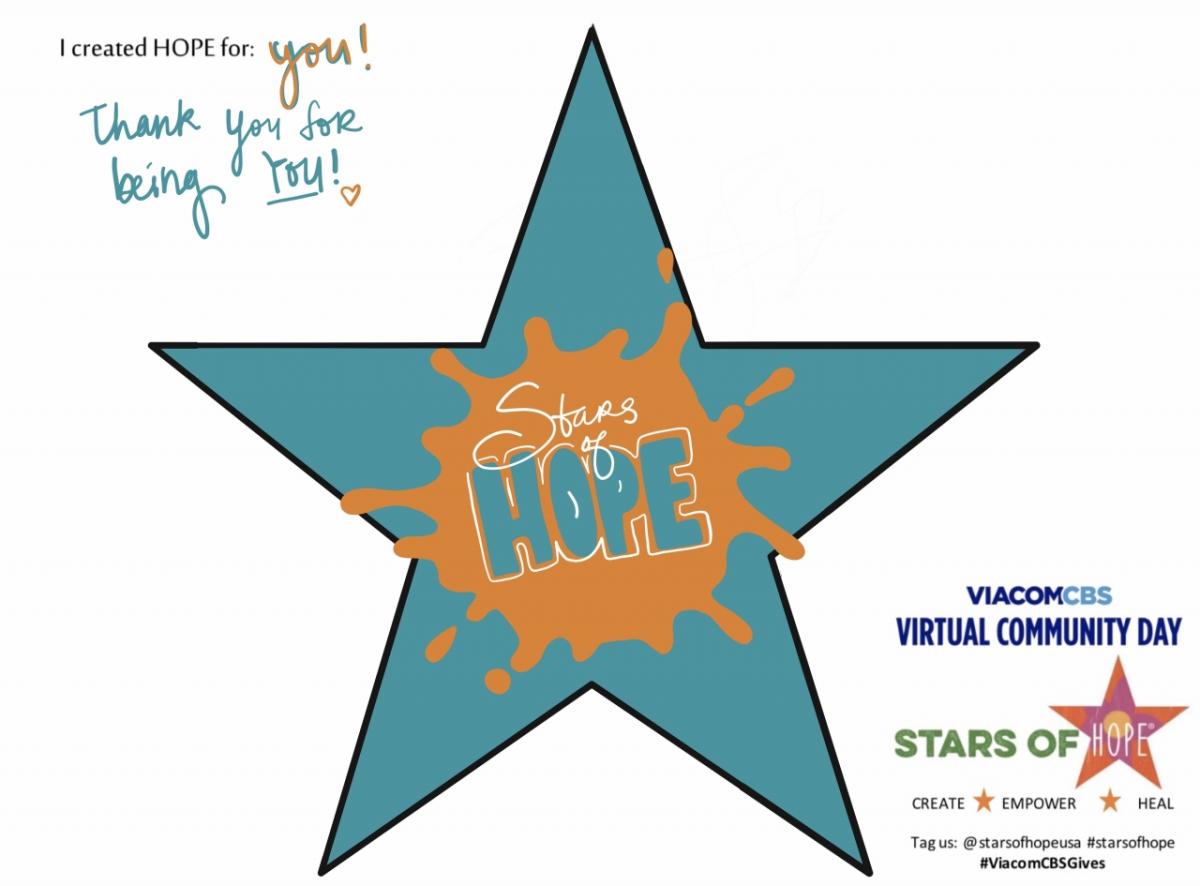 Coming off the heels of an excellent first-ever Virtual Community Day, the momentum of giving back from home continued as the ViacomCBS Campus to Career and Social Responsibility teams joined forces to ensure once again that summer interns would have the vital opportunity to volunteer from home this year. As an intern on the Social Responsibility team, it felt extra special to be able to help develop a meaningful, give-back experience for all the ViacomCBS summer interns. And, while this intern day of service may have looked and felt different, the spirit of purpose and intent driving the work remained the same.
On the afternoon of July 29th, ViacomCBS interns across the country huddled at their respective screens eager to give back in some way. The interns had a choice of two sessions hosted by two great non-profit organizations, Stars of Hope and Story Pirates.
Stars of Hope is a non-profit organization that champions the power of art and messages through their Healing Arts program. This innovative initiative allows volunteers to creatively design stars with messages of hope that are then sent to individuals and communities in need. The ViacomCBS interns created and decorated their own individualized stars to help spread positivity to hospitals and healthcare workers in communities nationwide.
Story Pirates is an arts education organization that provides literacy and creative writing programs to young students in Title I schools and homeless shelters. Their program, Story Love, empowers volunteers to provide positive, personalized feedback to stories written by children enrolled in their creative writing program. During the session, interns received stories written by children and were encouraged to read and provide empowering feedback to each story.
Although both opportunities have traditionally been hosted as in-person events in previous years, each organization adapted to this new virtual climate with a renewed focus on maintaining their engagement and programming efforts. It's amazing how quickly they were able to put together virtual programming for out interns.
The ViacomCBS interns also demonstrated their energy and passion that could not be defeated by these issues and concerns. Fiona Weber, a digital sales intern at Paramount Pictures noted, "The intern virtual community session was a great experience as it really highlighted how much good we can do in even just so little time." Jillian Nguyen, a creative content intern also at Paramount Pictures, added "I love knowing that despite being remote, Story Pirates was still able to fulfill its mission and share the magic with us ViacomCBS interns."
Magic was definitely shared throughout the day between sessions. Interns really marveled at this opportunity, highlighting that they were happy and grateful to have a way to volunteer. Rachel Meyer, a Nickelodeon Digital Analytics intern, participated in the Stars of Hope session and recapped the event saying "Despite the hurdles of finding a way to drive impact over the computer, 'Campus to Career' found a way to offer *multiple* relevant and meaningful volunteering options…You definitely felt that spirit when volunteering." Jillian Nguyen added her highlight of taking over the Paramount Interns IG for the day and being able to document this day a part of her experience.
Interns expressed sentiments of how important it is to their intern experience to have volunteer opportunities such as these. Gigi Robinson, a World Wide Photography intern at Paramount, said, "Volunteering and philanthropy is super important to me. In past internships, this has not been something that we were even able to do, so I was extremely excited to learn about this opportunity…Something amazing about volunteering is that you make a change in someone's life even if you don't know it." Carley Prendergast, a NICK Franchise Social Intern, when asked how important these types of opportunities are, added, "That's one of the things that caught my eye about ViacomCBS from the start. I love that the company is socially responsible and encourages their employees to participate in charitable work. It was so rewarding for me to feel like I was doing something that could make someone else smile."
Covid-19 has without a doubt changed how we go about work at ViacomCBS. That work includes how we take care of and support our communities at large. However, as seen with employee engagement efforts like Intern Community Day, ViacomCBS is determined to continue this work whether in person or socially distanced from one another. ViacomCBS Social Responsibility and the Campus to Career teams continue to push towards creating unique experiences and opportunities for the communities we engage with.