ViacomCBS Employee Honored for 'Life-Changing' Veteran Empowerment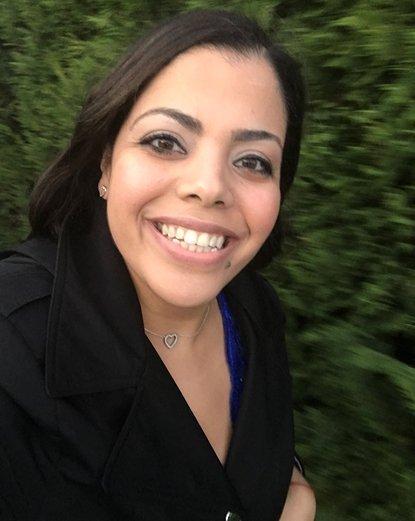 Betty Diaz, director of programs and operations at ViacomCBS Veterans Network
Betty Diaz, director of programs and operations at ViacomCBS Veterans Network, was recently honored with the Community Service Award by SUNY Oswego. The award honors alumni for their outstanding achievement in service to their local, national or global community.
Diaz was commended for helping provide "life-changing mentoring, guidance and career counseling for transitioning veterans through ViacomCBS' mentorship program and veteran summer internship program." In her role, she supports initiatives that promote veteran education, training and employment, and works with the military and veteran communities to boost the participation of veteran-owned businesses in the company's Supplier Diversity Program.
Holly Andrews, a Marine Corps veteran who Betty Diaz mentored, recalls the life-changing role Betty played in her transition from the military to civilian life, saying "I have never met someone who cares so much about the progress of those around her.  Betty's devotion to veterans is one of the most genuine displays of caring I have seen.  She genuinely wants me to succeed."
In addition to her work with veterans, Diaz regularly volunteers with Big Brothers Big Sisters of NYC to provide the tools and resources needed for accomplishing career and life goals, including organizing back-to-school drives that see more than $5,000 worth of donations. Her enthusiasm for community service helps drive others to take action and support inclusive, community-building initiatives.
ViacomCBS Vice President of Content Strategy, Mike Pannacciulli described her best: "Betty has amassed a fortune in relationship with veterans, provided untold amounts of council to many men and women, gave them outlets, direction and help in finding new opportunity outside of the military – and continues to do so. Those things are worth their weight in gold."
Learn more about SUNY Oswego's 2021 Alumni Award Winners
About ViacomCBS
ViacomCBS Inc. (NASDAQ: VIAC; VIACA) is a leading global media and entertainment company that creates premium content and experiences for audiences worldwide. Driven by iconic consumer brands, its portfolio includes CBS, SHOWTIME, Paramount Pictures, Nickelodeon, MTV, Comedy Central, BET, Paramount+ and Pluto TV, among others. The company delivers the largest share of the television audience in the United States and one of the industry's most extensive libraries of television and film titles. In addition to offering innovative streaming services and digital video products, ViacomCBS provides powerful capabilities in production, distribution and advertising solutions for partners on five continents.
For more information about ViacomCBS, please visit www.viacomcbs.com and follow @ViacomCBS on social platforms.