Viacom Shares New Data on the Power of LGBT Representation
By Nicole Bitette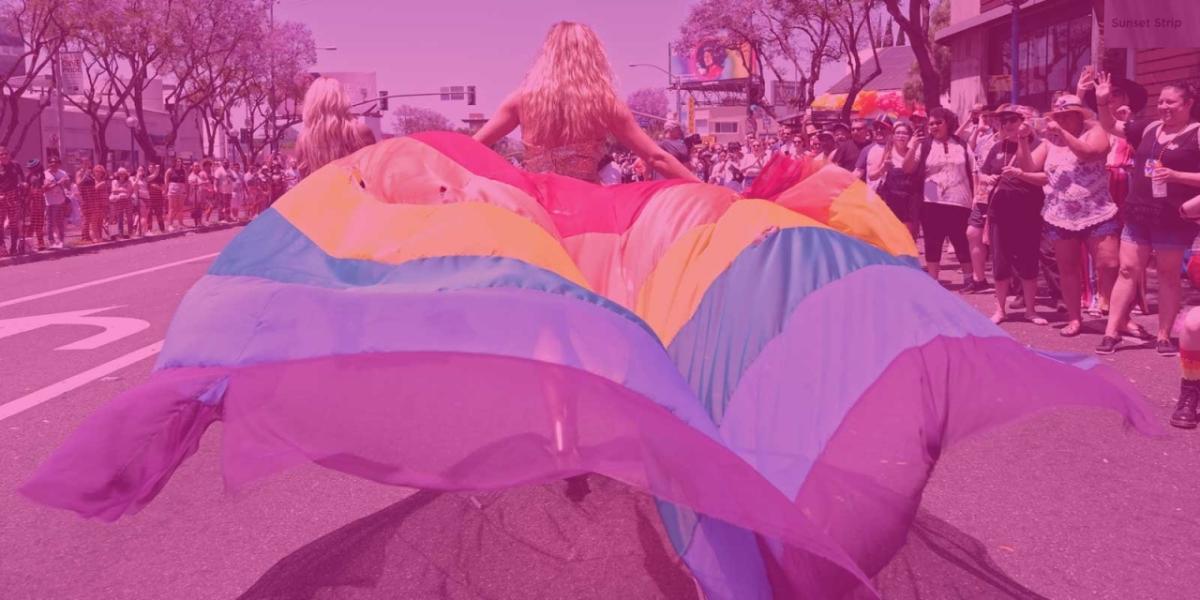 Originally published by Viacom
Incorporating LGBTQ personalities and plotlines into entertainment doesn't just reflect the diversity of our society—it changes public perception of the LGBTQ community.
In recent years, characters on television and film have become more diverse, pushing the historically limited boundaries for race and sexual orientation. It's a notable shift. It means that the world shown on-screen is starting to get closer to reflecting the realities of the world off-screen. And, according to new data from Viacom's Global Consumer Insights, it plays an important role in shifting public perception of the LGBT community.
In a survey of nearly 120,000 people 14 and up across 67 countries, GCI found that media representation and celebrity acceptance of LGBT is the top factor in changing perceptions for people who don't know someone who's attract to the same sex. (Of note: fewer than half of respondents said they knew a gay person.) As well, almost a third of respondents said their perceptions of the LGBT community have improved in the last five years.
"As a media company, we have the power to create real change," says Christian Kurz, SVP of Viacom's Global Consumer Insights. "Viacom has been at the forefront of diversity for a very long time. It helps empower the organization to showcase stories and people in positive ways."
In many regions, people's acceptance and advocacy of LGBT preceded government rulings. For instance, half of people worldwide agree that transgender people should be granted legal rights as the gender they identify, the study reveals. Yet as recently as 2017, there were still 34 countries in Europe alone that don't allow a transgender person to change their name or gender without a medical procedure, according to Transgender Europe.
The Shift Towards Diversity in Entertainment
Today, consumers are more likely that ever before to see LGBTQ characters on-screen, as the most recent report from GLAAD revealed that LGBTQ representation on television hit a record high last year.
"With anti-LGBTQ policies being debated here and abroad, the stories and characters on television are more critical than ever before to build understanding and acceptance of LGBTQ people," said Sarah Kate Ellis, Glaad's CEO and president in a statement when the report was released. (The Glaad Awards air on Viacom's Logo TV channel, which was formed by the company in 2005 with a focus on content geared toward LGBT viewers.)
As representation rises steadily in U.S. media, there's also an uptick in other countries. Last summer, the long-running Australian soap opera, Neighbours, showed the first-ever same-sex marriage on television in the country. In the UK, there are transgender characters (played by transgender actors) in the Channel 4's Hollyoaks and ITV's Emmerdale. Norwegian web series SKAM gained international success and season three, which featured an LGBT storyline, broke all domestic streaming records. It's since been adapted in the United States, as well as in France, Germany, Italy, Spain, Netherlands and Belgium.
Viacom's Role in LGBTQ Representation
In many ways, Viacom was a pioneer in showing diversity on the small screen. The first openly gay man with AIDS, Pedro Zamora, was a cast member of MTV's The Real World in 1994, Nickelodeon's The Loud House features a married gay couple, and BET's Daytime Divas included a transgender child.
The legacy continues with programming such as MTV's next season of Are You The One?, which will feature an entirely sexually-fluid cast, and Rocketman, the Paramount Studios-produced Elton John biopic that opened in theaters earlier this month. As Garrett Schlichte recently wrote in the Washington Post, "While it is being hailed as the first major studio film to include a gay sex scene — and that's a big deal — it is also noteworthy for how ordinary it is … Queerness is not one-dimensional, and this film honors that."
Another pioneering series is VH1's RuPaul's Drag Race, which premiered in 2009. "We celebrate people who dance outside the box," said RuPaul during his Emmy acceptance speech for Outstanding Reality Show in 2018. "Those stories need to be told, and I think there is value in those stories for everyone, not just drag queens."
Dean O'Reilly, an activist and student from Dublin, Ireland, told Viacom that seeing so many LGBTQ people on the series was "groundbreaking."
"I was watching the show for over two years before I came out—to myself or anyone. It showed me that there wasn't just one type of LGBTQ+ person out there. It taught me that I could add to the definition by merely existing as my authentic self," he said. "I think representation is the most important thing on TV."