Viacom Makes Working Mothers' Best Companies List for Seventh Year – 12 Moms Help Explain Why
by Stuart Winchester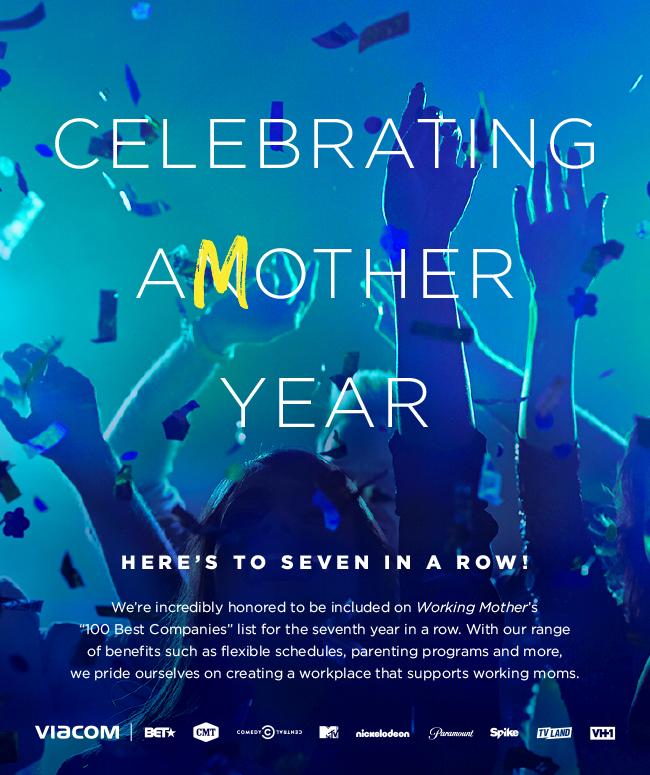 Originally posted on Blog.Viacom
For the seventh consecutive year, Working Mother has named Viacom to its list of 100 Best Companies. The reasons why Viacom is a great place to be a mom are plentiful, including:
10 paid weeks of maternity leave
$15,000 in assistance for anyone adopting or fostering a child, or using a surrogate
A fertility concierge service that connects employees to patient advocates, nurses, genetic counselors, and surrogacy and donor specialists
25 days of subsidized care-giving for children (or adults) per year
Access to lactation experts
The ability to ship breast milk home from business trips
But the best people to explain why Viacom so consistently makes Working Mother's list is the moms themselves. We asked a dozen of them why this company was such a great destination for women who don't want to have to choose between family and career.