Viacom Employees Raise Approximately $20,000 for AIDS Walk New York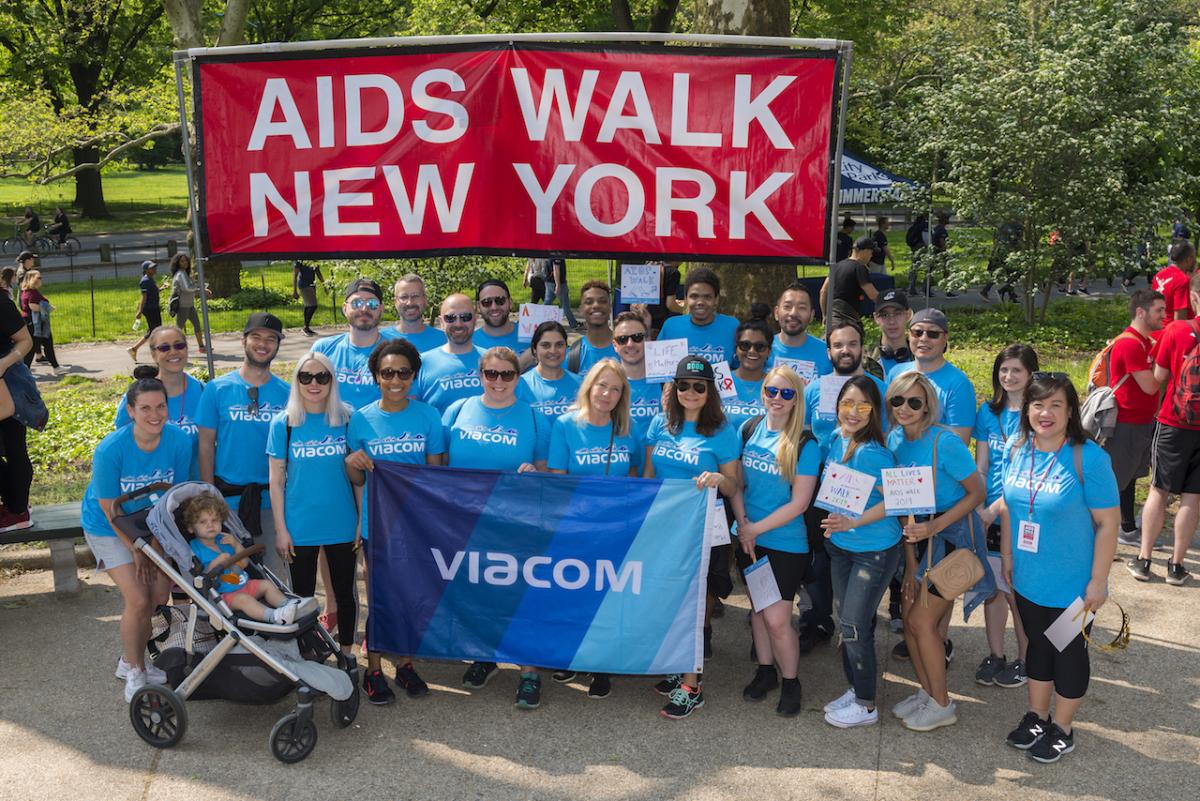 On May 19th, Viacom talent and employees participated in the annual AIDS Walk New York. AIDS Walk NYC is the largest single-day AIDS fundraising event in the world. Viacom has been a long-standing champion in the fight against HIV/AIDS through its programming, cause marketing initiatives, and support of events like these. This year, more than 50 Viacom employees signed up for the Walk and approximately $20,000 has been raised.
In its over 30 years, AIDS Walk New York has inspired nearly 890,000 people to walk and millions more to donate, raising nearly $150 million to combat HIV and AIDS. The funds raised at the event remain a vital lifeline sustaining the prevention, care, and advocacy programs GMHC provides for the thousands of individuals and families affected by the disease in the tri-state area. The proceeds also benefit several HIV/AIDS service organizations that are able to participate as teams and raise funds through the Community Partnership Program (CPP).
To learn more about AIDS Walk New York, click here.