As U.S. Sheds Role as Climate Change Leader, Who Will Fill the Void?
By Lisa Friedman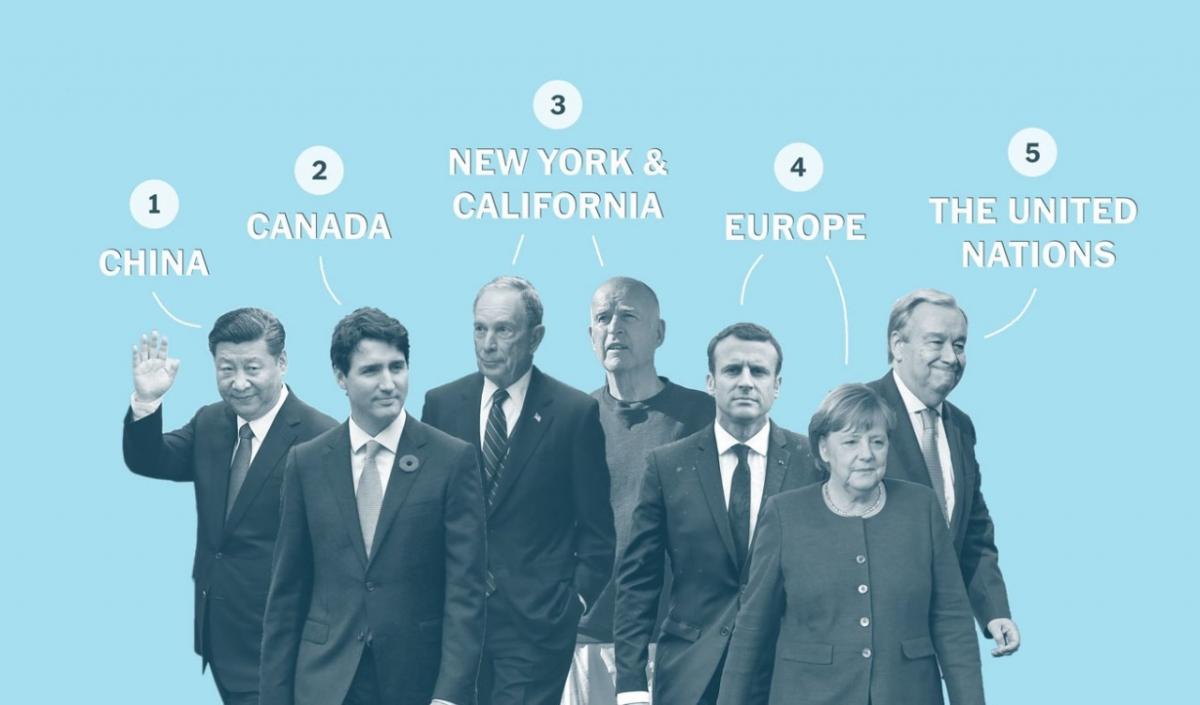 Credit Photo illustration by NYT; photos by Lintao Zhang/Getty; Kham/Reuters; Daniel Leal-Olivas/A.F.P.-Getty; Jim Wilson/NYT; Alain Jocard/Pool photo; Felipe Trueba/European Pressphoto Agency; Salvatore Di Nolfi/European Pressphoto Agency
Originally published by The New York Times
When President Trump announced in June that the United States would withdraw from the Paris agreement, America officially ceded its global leadership on climate change.
The retreat had actually begun months earlier, when climate change disappeared from most government websites and vanished from America's domestic and international agendas. No longer would the United States federal government address climate change at home or raise global warming with ministers and heads of state, as former President Barack Obama and his cabinet routinely did.
It was a dramatic shift, and it was meant to be.
"I was elected to represent the citizens of Pittsburgh, not Paris," Mr. Trump said in repudiating the accord. "The Paris climate accord is simply the latest example of Washington entering into an agreement that disadvantages the United States to the exclusive benefit of other countries."
Since then, others have taken up the climate leadership role. In Europe, Chancellor Angela Merkel of Germany and President Emmanuel Macron of France have vowed that the Paris agreement will flourish without the United States. President Xi Jinping of China and the Canadian prime minister, Justin Trudeau, are promoting their countries as climate change champions. The United Nations secretary general, António Guterres, has pulled nations together to demand deeper emissions cuts. And American governors, mayors and business leaders have forged their own coalition, even taking over the United States pavilion at United Nations climate talks in Bonn, Germany, this week.
To continue reading the full article on The New York Times click here
To learn more about America's Pledge click here