Unifying Talent in Support of Nonprofits Addressing Domestic Violence
A Common Impact-Allstate Skills-Based Volunteering Partnership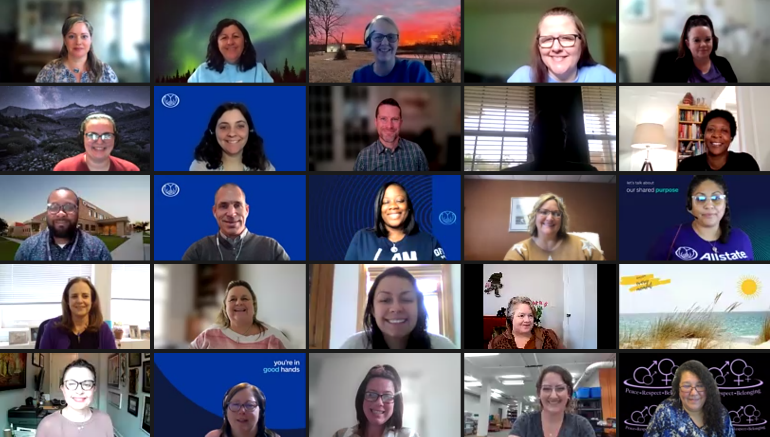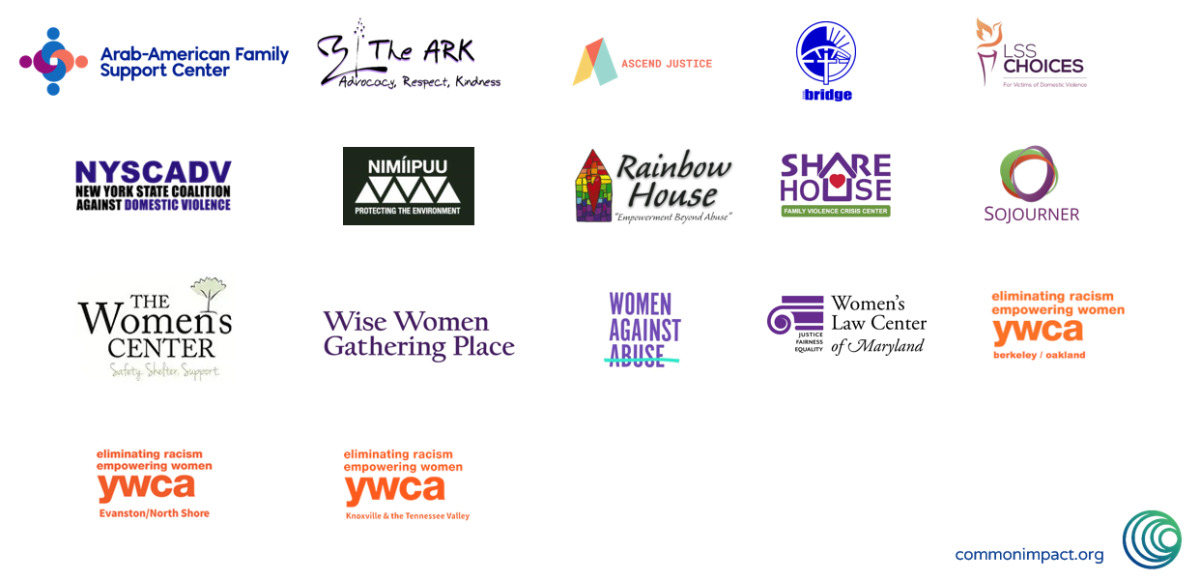 Common Impact Success Story: Unifying Talent in Support of Nonprofits Addressin…
The heightened stress levels and increased isolation caused by the pandemic led to a significant uptick in the rates of family and domestic violence. The Allstate Foundation sought to support domestic violence nonprofits by partnering with Common Impact for a day of skills-based volunteering that would apply the professional expertise of its employees toward solving critical nonprofit infrastructure challenges. Breaking the cycle of domestic violence is one of The Allstate Foundation's core cause areas, and the Foundation previously partnered with Common Impact for a day of service to address domestic violence in October 2021.
Over 120 Allstate skills-based volunteers participated in this latest event, which engaged 17 local, regional, and national organizations from across the U.S. for a six-hour flash consulting day of service. Before the event, Common Impact worked with the nonprofits to identify their strategy and capacity building needs and identified projects that could be successfully completed within the allotted time. These included requests across business areas including marketing, human resources, finance, technology, and data & analytics. Common Impact and Allstate then collaborated to match employees to the project they were best suited for based on their relevant skills. On the day of service, volunteer groups met with their nonprofits to discuss the challenge at hand, ask questions, share resources and ideas, and refine the vision for the final deliverable before breaking out into design sessions.
One group of Allstate volunteers worked with Rainbow House, a domestic abuse services organization that provides shelter and support to those affected by domestic violence and equips families, schools, and communities with prevention resources and education. In response to an escalation in domestic violence fatalities in recent years, Rainbow House is working toward implementing a voluntary hotline for those who may cause harm that will offer resources and intervention strategies to deter violence, as similar models in Massachusetts and Europe have led to positive outcomes. Rainbow House had already connected with all the necessary organizations to create this hotline but needed additional marketing expertise to develop a launch plan to generate awareness.
After discussing Rainbow House's internal capabilities, goals, and current project status, the Allstate volunteers determined the most beneficial course of action was to develop a framework for a marketing plan that would provide recommendations on outreach types, platforms, and cadence. The team created a high-level document outlining pre-launch through long-term communications, including strategies and considerations for online marketing, social media, email, PR, partner and Board engagement, storytelling, and data collection and sharing.
The comprehensive yet concise framework gave Rainbow House exactly the direction it was looking for to begin building out its hotline marketing plan and launch this critical domestic violence prevention and intervention resource. "This entirely exceeded my expectations," one Rainbow House staff member shared. "This is going to be a clear model for other states' [domestic violence organizations] that want to take it on. I'm so glad [the Allstate employees] took the high-level approach of starting something that can be applicable for any project we take on." Speaking on behalf of the skills-based volunteers, one Allstater said, "The engagement was awesome! We will be watching very closely with much anticipation to see what our new friends at Rainbow House do with the marketing plan we recommended."
Other projects Allstate team members collaborated on included:
"It was so exciting to be a part of the day of service for the very first time!" a new Allstate skills-based volunteer shared at the end of the event. "I'm grateful for how we were able to make a real impact on a real problem for real people in such a short period of time." Several volunteer teams even wanted to go a step further and expressed interest in continuing to support their nonprofit partner in developing and executing their deliverable. "Our team was amazing," said a representative of Lutheran Social Services of Central Ohio. "I love that we got a nice combo of recommendations, some that will be easy to implement with low effort on our end but will have a big impact and others that will get thoughts started. There's a lot of value to looking outside the nonprofit sector and talking with folks that do very different work than we do, but whose skills are transferable. It really got us to think differently."
Thank you to The Allstate Foundation and our nonprofit partners for embracing skills-based volunteering in your work to address domestic violence and abuse.