Turn Today's HBCU Students Into Tomorrow's Leaders With Thurgood Marshall College Fund
By Johnny C. Taylor, Jr., President & CEO, Thurgood Marshall College Fund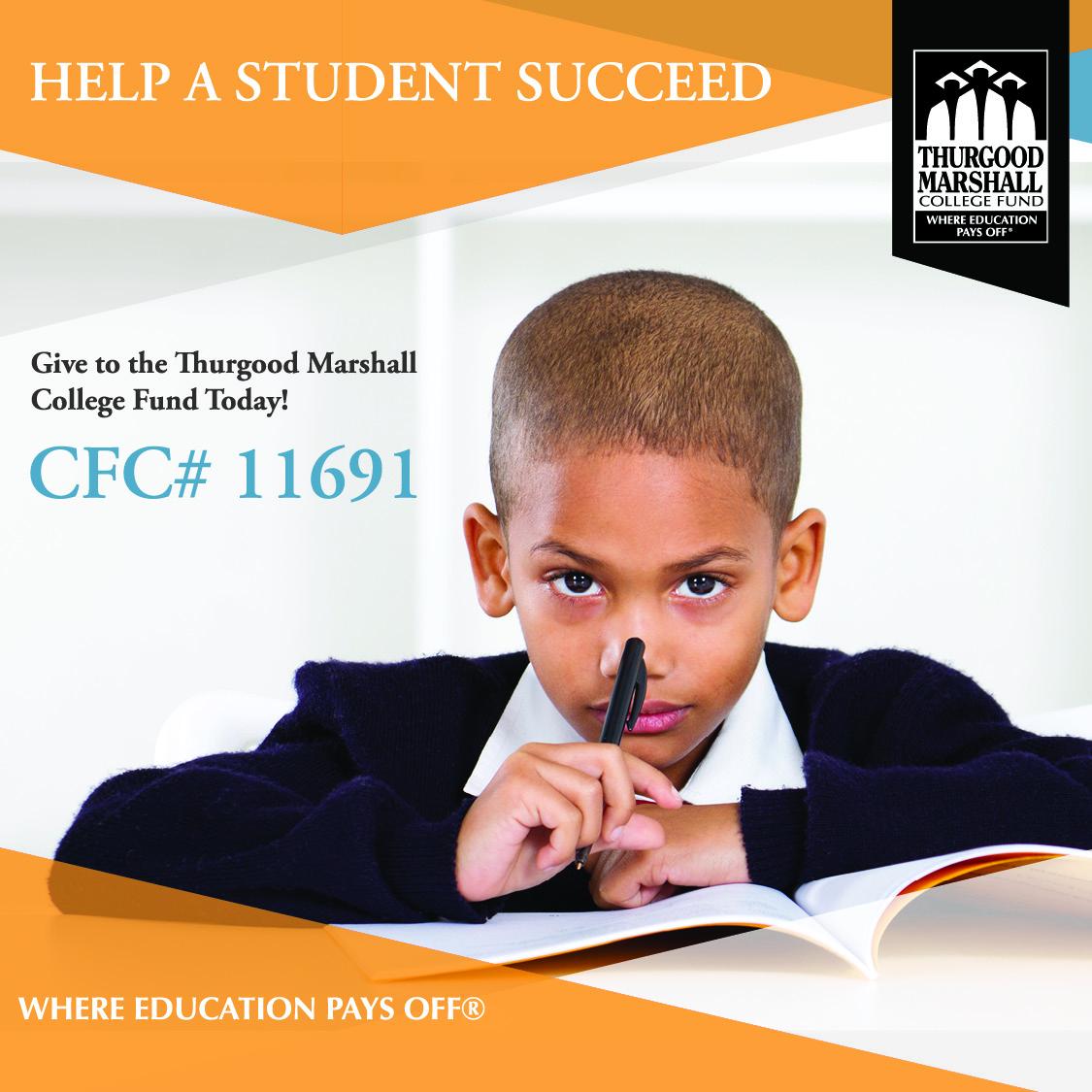 Over the last several months, the Thurgood Marshall College Fund received over 3,500 applications for about 500 scholarships providing financial assistance to students at our 47 historically black member institutions across the country. And while we celebrate that 500 students will be able to continue to complete their academic careers over the course of the 2017-18 academic year with support from our valued corporate partners and donors, being able to help less than one out of every five students who express need is not an acceptable success rate by any means.
Most TMCF member-school students, more than 70 percent, are eligible to receive federal Pell Grant tuition assistance. Many are forced to work part-time to meet the costs for tuition and fees, learning materials and living expenses associated with degree pursuit - according to Sallie Mae, families spend an average of $23,747 per year on the total cost of 4-year public colleges (tuition, fees, room and board).
While the statistics on college affordability and the resources available for families to support higher education are sobering, hope remains for the 300,000+ students attending HBCUs, and those who will follow them in the years to come. Through partnerships with organizations like Complete College America, we facilitate college access through affordability, completion and career success for low-resourced students, and help students to understand the importance of graduating in four years as a tool for debt management and financial well-being.
Our Scholarship Program helps students meet the full cost of college, using a last-dollar strategy while providing non-monetary wrap-around resources. As a result, TMCF Scholars annually post a 97 percent graduation rate – more than 20 points higher than the numbers yielded by the nation's most highly-selective HBCUs.
These programs, along with our emphasis on students understanding and entering career pipelines and workforce development initiatives, positions each college graduate to earn more than $1 million in earnings over the course of the lives. But for each $1 dollar in support TMCF awards, we have identified an additional $10 in need for each recipient. This is what makes the generosity of our donors so critical. By supporting TMCF through your company's Workplace Giving Campaign, the impact of your donation will yield lifelong dividends for each recipient.
For example, a $25 donation deducted automatically from each paycheck (26 pay periods) – adds up to $650 over the course of a year.  With a matching gift from your employer, your gift of $25 per week becomes a $1,300 donation to TMCF to help students.  This amount makes an extraordinary difference for students who need just a few hundred dollars to fulfill the final financial requirements for graduation, those seeking support to maintain safe residence on or near campus, or to dedicate more time to studying and internships without the necessity of part-time employment.
America's future is shaped by today investments – and our best investment is in our youth.  With your Workplace Giving donation, you can help TMCF bridge the resource gap for more of our member-school students, shaping a better future for America – one student at a time.
Support TMCF through your employee giving program:
As a donor, you can support TMCF by donating to them through your employer's workplace giving program (CFC#11691if you're a military or federal employee participating in the Combined Federal Campaign). Payroll pledges made through employer-sponsored charitable giving programs represent a cost effective and near effortless way to support your favorite charities.
As TMCF's workplace giving partner, America's Charities can help your company design and implement a program centered on supporting their work - through workplace giving campaigns, employee fundraising, cause-focused signature programs, volunteerism, donation drives, matching gifts, Dollars-for-Doers, In-Kind Giving and other employee engagement and philanthropic initiatives. Click here to request a demo and learn how we can help you do this.